CORONAVIRUS
/
Taiwan COVID-19 News Briefs: May 21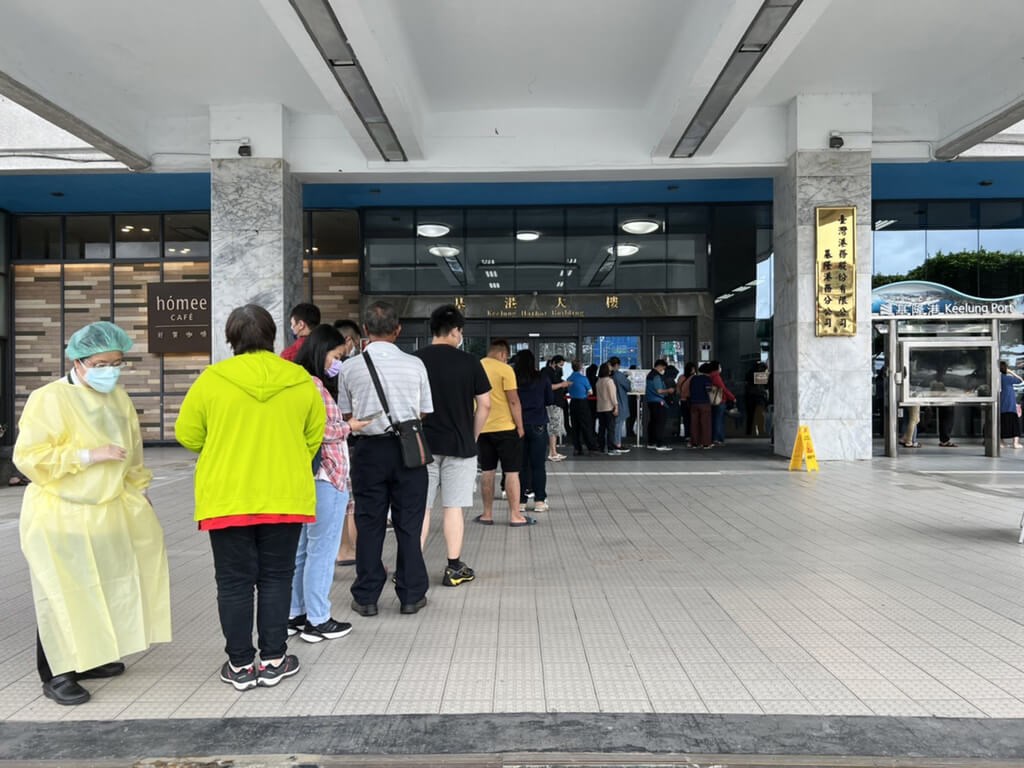 Taipei, May 21 (CNA) Taiwan on Saturday reported 84,639 new COVID-19 cases, including 84,587 domestic and 52 imported, as well as 59 deaths, according to the Central Epidemic Command Center (CECC).
Here are some of the new developments regarding the COVID situation around Taiwan Saturday:
3,321 students to take make-up junior high assessment exam
According to the Ministry of Education (MOE), on the first day of the comprehensive assessment examination for junior high school students, it was reported that 3,321 test applicants were currently under quarantine and would have to take a make-up test scheduled for June 4-5.
Additionally, the MOE said a total of 577 special examination rooms were put into commission to accommodate 4,633 students who are still in isolation or self-initiated epidemic prevention.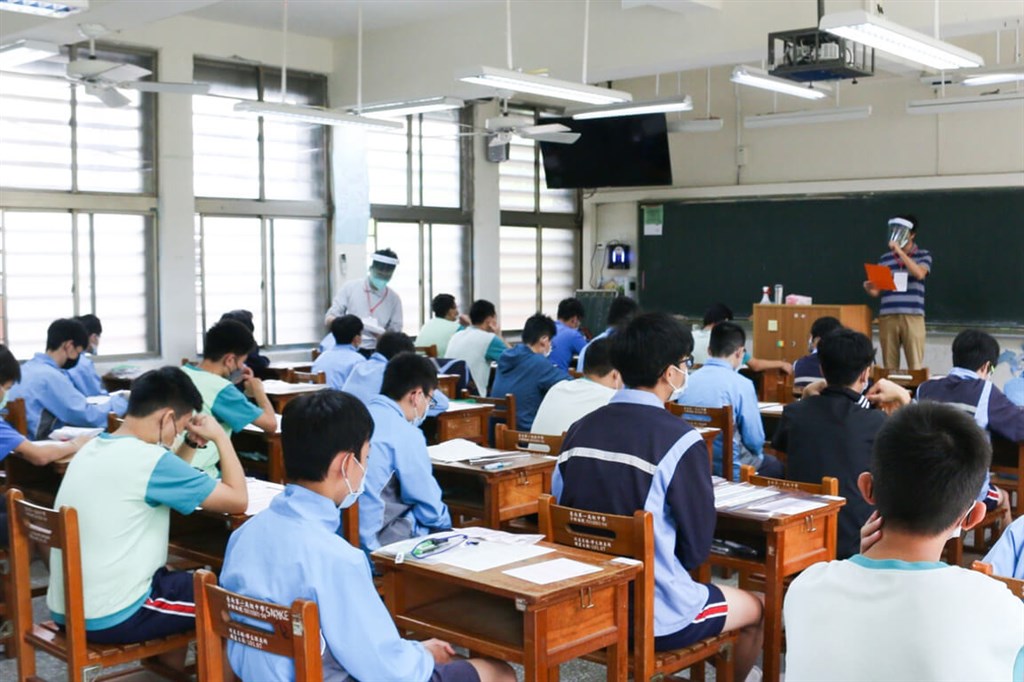 Second round of rapid test rationing program delayed to June
Health Minister Chen Shih-chung (陳時中) on Saturday said that the second round of the nation's rapid test rationing program, where residents with National Health Insurance (NHI) cards may purchase five nasal rapid tests at a controlled price of NT$500 (US$16.82) from NHI-contracted pharmacies and public health centers, will likely be postponed to June.
With the ongoing first round launched on April 28, the projected date for the second round would mean that residents who have already procured their quota of tests will have to wait until June to get their second batch.
Although the long lines observed in the first few weeks since the program started have died down noticeably, around 1,700 locations reported that they had sold out of tests as of Friday, Chen added.
In response, Chen said, plans were underway to allocate two crates instead of one for such retailers, which would be enough for 150 people.
Additionally, retail locations in places such as Taiwan's outlying islands and rural mountain villages will receive five crates, enough for around 400 people, with villages and county offices being designated as retail locations, he said.
Chen explained that the current plan was to increase the availability of rapid tests nationwide to make sure that the people who needed them got them, adding that the second round of the program would probably be initiated after retail locations stopped reporting stock shortages.
Taichung issues rapid test subsidy for low-income households
Taichung Mayor Lu Shiow-yen (盧秀燕) announced on Saturday that the city was currently offering a subsidy to low-income households to help them purchase rapid tests.
With the subsidy valued at NT$500 per household, each low-income family will essentially be able to obtain one set of government-rationed test kits for free.
According to Lu, around 20,000 households who are listed as low-income within the city will benefit from the subsidy.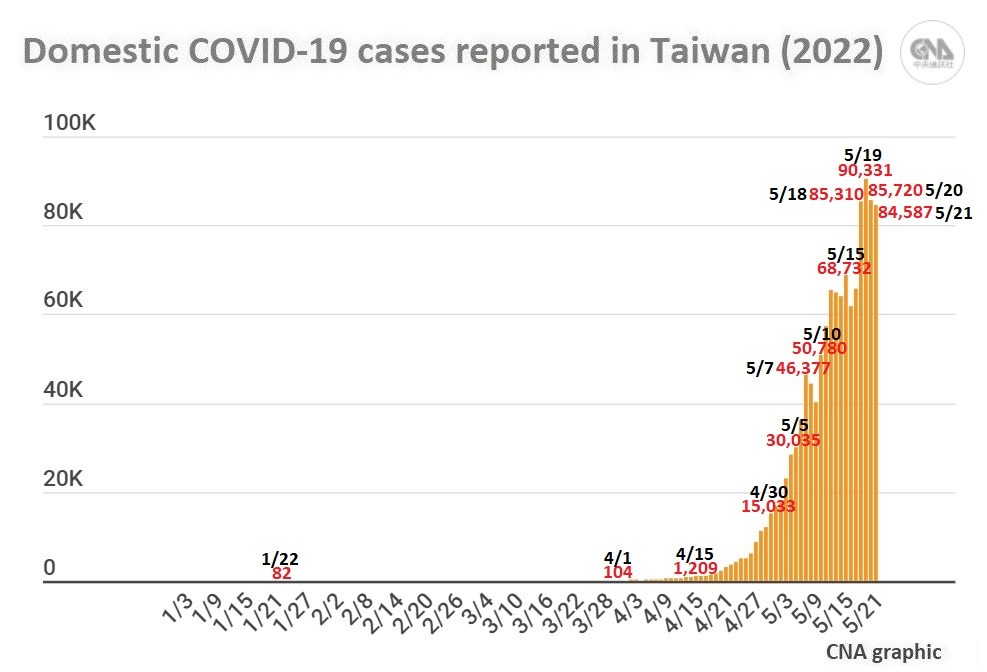 Preschools in Taipei go online while infant care centers remain open
Taipei announced on Saturday that preschools would follow the distance learning initiative next week for elementary to high schools.
Taipei preschool classes will be conducted online from May 23-27, but schools may choose to provide basic in-person childcare for parents who need to go to work.
As children will no longer be at school, Taipei City's education bureau decreed that parents should be reimbursed for meal expenses incurred over the duration of at-home schooling.
To lessen the financial burden on private preschools, the education bureau said that such institutions could apply for up to NT$1,000 in subsidies for each student for each week of classes that are conducted online.
Meanwhile, the bureau added that infant care centers would remain open throughout the city until a COVID-19 positive case was reported in a class.
Pingtung and Taoyuan to begin children inoculation on May 25
Pingtung County and Taoyuan City announced Saturday that they would begin providing Pfizer-BNT vaccines for children starting May 25.
Pingtung said the vaccine would first be available to children aged 5 to 11 beginning May 25 at Paochien Hospital, Kaohsiung Veterans General Hospital- Pingtung Branch, MOHW Hengchun Tourism Hospital, and Fooyin University Hospital.
Vaccines will then be available via the county's 33 health offices May 26-28, and then in schools starting May 30.
Taoyuan Mayor Cheng Wen-tsan (鄭文燦) also announced that the city would begin providing Pfizer-BNT vaccines to children aged 5 to 11 beginning May 25
Additionally, the city will also begin arranging for the city's junior high and high school students to receive a third Pfizer-BNT booster shot on May 25, he said.
With 90 percent of the city's public preschools, elementary, junior high, and high schools set to hold classes virtually between May 23 and 29, Cheng said students may still return to their schools to get their shots should they receive a vaccination notice.
Taoyuan continues erecting priority lanes at testing sites
According to Taoyuan City's health department, the city will create an additional priority lane to provide polymerase chain reaction tests, medical consultations, and prescription medication to children 6 years old and under as well as adults over the age of 65.
The new lane will be established at the Hwa Ya Technology Park testing station on May 23.
Currently, priority lanes can be found at the following nine testing sites: Zhong Lu and Lunggang neighborhood testing sites, Taoyuan Arena, Zhongzheng Park, Ruei Shing, Wan Tou Zai, and Nan Gang community centers, as well as the Yangmei and Longtan District household registration offices.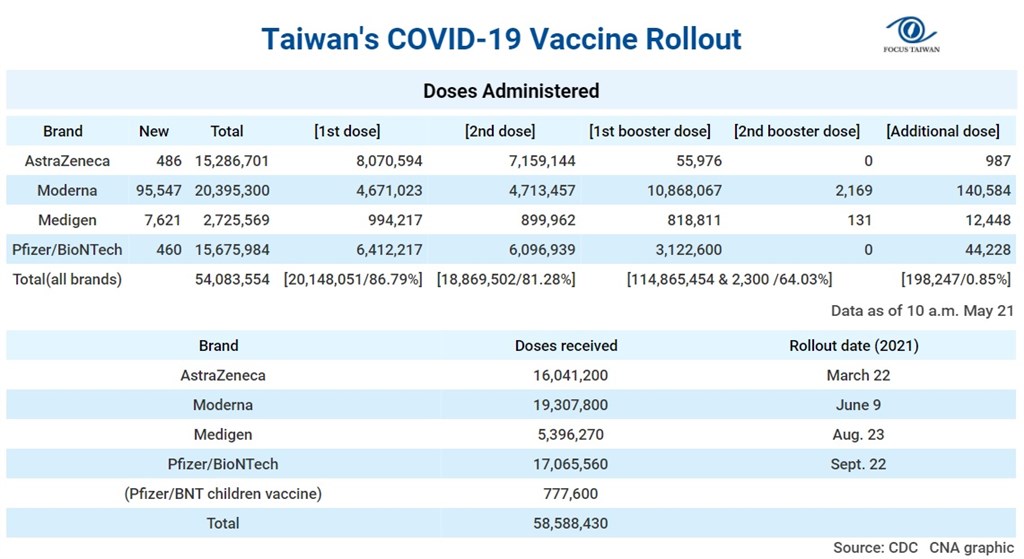 Keelung continues operation for mass vaccine center for an extra day
Keelung Mayor Lin Yu-chang (林右昌) said that the mass COVID-19 vaccine inoculation center at the Port of Keelung would extend its operation by an extra day to Sunday.
According to a press release from the Keelung City Government, the center provided vaccinations to 591 people before noon, 60 percent of whom were city residents while the other 40 percent came from outside of Keelung, including Taipei and New Taipei.
Lin said the popularity of the vaccination site was likely due to the fact that the center does not mandate preregistration, adding that the registration-free policy would also be extended to Sunday (8:30-11:30 a.m.and 1:30-4:30 p.m.).
View All