CORONAVIRUS
/
Taiwan COVID-19 News Brief: May 18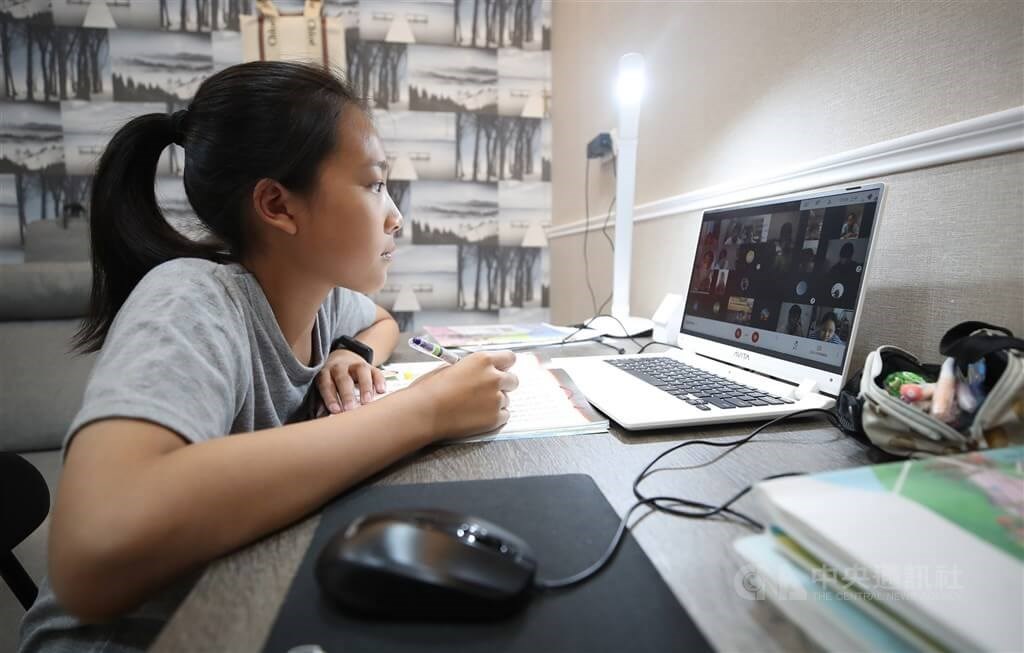 Taipei, May 18 (CNA) Taiwan reported 85,356 new COVID-19 cases on Wednesday -- 85,310 domestically transmitted and 46 contracted abroad -- and 41 deaths from the disease, according to the Central Epidemic Command Center (CECC).
Here are some of the latest developments regarding the COVID-19 situation around Taiwan on Wednesday:
Over 100,000 students have contracted COVID
To date, a total of 107,767 students from pre-school to university level in Taiwan have contracted COVID-19, according to the Ministry of Education.
The ministry also said that as of Wednesday, 355 schools nationwide had suspended all in-person classes due the COVID situation, while 1,780 schools had suspended in-person teaching for specific classes.
Taipei schools asked to hold remote classes next week
In Taipei, the city government said it was encouraging all schools at the senior high school level and below to switch to remote classes for one week starting May 23.
Meanwhile, students in their third and final years of junior high school or senior high school will continue remote classes until the day before their graduation ceremony, the city government said.
Also on Wednesday, Taipei opened a new COVID-19 testing center in the auditorium of National Taiwan University's College of Medicine.
The facility, which is open from 9 a.m. to noon and 1:30-4:30 p.m. Monday to Friday, offers PCR testing by appointment to up to 400 people per day.
● Doctor urges COVID vaccination of children in wake of 2 toddlers' death
976 New Taipei clinics offer virtual appointments
New Taipei now has 976 clinics offering virtual doctor's appointments for people who have received positive results using a COVID-19 rapid antigen test and meet certain conditions. (List of the 976 clinics on New Taipei City Department of Health website, in Chinese)
Under current regulations, positive rapid test results are counted as confirmed cases for people who are following home isolation protocols, are in quarantine after returning to Taiwan, or are over the age of 64, once they have been verified at a virtual doctor's appointment.
(Other people who test positive with a rapid test are required to schedule a PCR test to confirm their results).
New Taipei reported the highest number of new cases on Wednesday with 27,230, more than double the 12,069 cases reported by Taipei, which was the second-highest.
● Q&A/What you need to know about COVID-19 telemedicine consultations
Lawmakers reach agreement on extending COVID-19 relief act & budget
Cross-party negotiators in Taiwan's Legislature said they had reached an agreement that will allow for the extension of the country's special COVID-19 relief act and its associated budget through June 30, 2023.
The Cabinet has asked lawmakers to approve a one-year extension of the law ahead of its scheduled expiration on June 30, but has not sought any additional funding above the currently allocated budget of NT$839.34 billion.
Parents urged to get their kids vaccinated
Huang Li-min (黃立民), superintendent of National Taiwan University Children's Hospital, held a virtual press conference Wednesday urging parents to get their kids vaccinated against COVID-19.
According to Huang, children have accounted for around 20 percent of recent COVID-19 infections. In severe cases, infections in children can lead to upper respiratory infections or encephalitis, as well as a condition called MIS-C, which can develop in the 2-6 weeks after infection, he said.
Currently, Taiwan has approved the Pfizer vaccine for children aged 5-11 and Moderna for kids aged 6-11. In the case of Pfizer, Huang said, vaccination can reduce a child's risk of hospitalization and death by up to 90 percent.
Taiwan began offering COVID-19 vaccinations to children aged 6-11 earlier this month. As of May 16, 9.1 percent of kids in that age group had received a first shot, CECC statistics show.
Related News
May 18: Taiwan's daily COVID-19 cases top 80,000 for first time
May 18: Doctor urges COVID vaccination of children in wake of 2 toddlers' death
View All