U.S. church shooting gunman a Taiwanese-American: envoy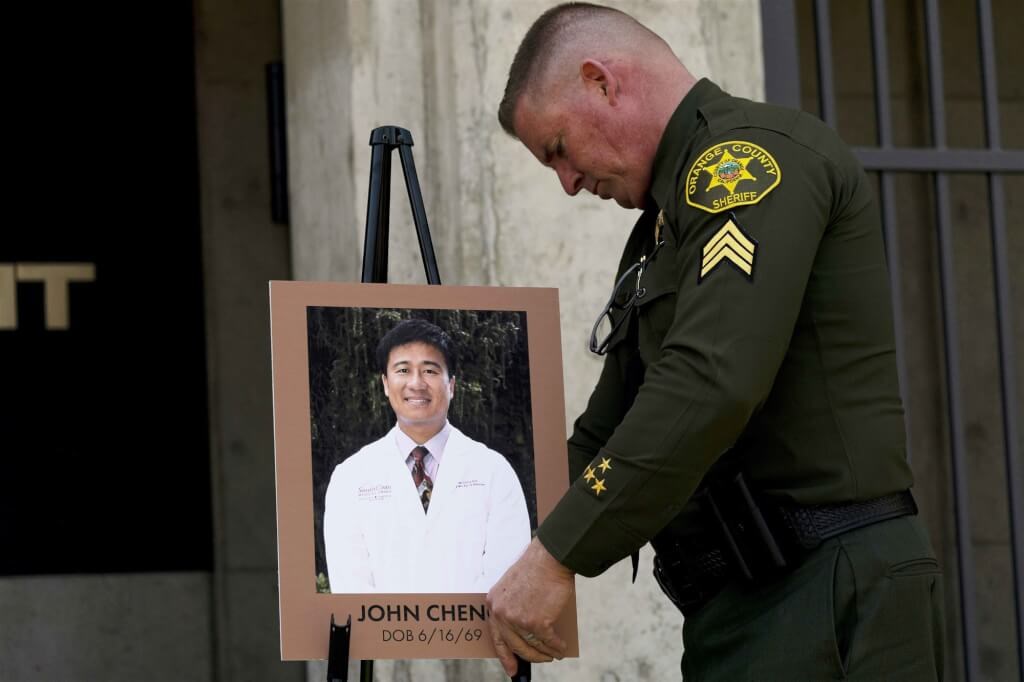 San Francisco, May 16 (CNA) The alleged gunman in a mass shooting at a California church Sunday that resulted in one dead and five wounded was born and raised in Taiwan before immigrating to the United States, Taiwan's representative to Los Angeles told CNA Monday.
Louis Huang (黃敏境), director-general of the Taipei Economic and Cultural Office in Los Angeles, said the suspect identified by local police as David Wenwei Chou, 68, was born in Taiwan in 1953, citing information obtained by his office.
Meanwhile, the man killed and five individuals injured in the mass shooting at the Irvine Taiwanese Presbyterian Church in California were also Taiwanese-Americans, Huang said.
The victim has been identified as 52-year-old physician John Cheng (鄭達志). He leaves behind a wife and two children.
According to police in California, the incident took place on Sunday afternoon at a lunch reception honoring a former pastor who was returning to Taiwan to lead a congregation there.
Chou was arrested Sunday and is being held in lieu of US$1 million bail at the Orange County Intake Release Center, jail records show.
Officials praised Cheng as a hero, saying his selfless actions gave other congregants the opportunity to subdue the shooter.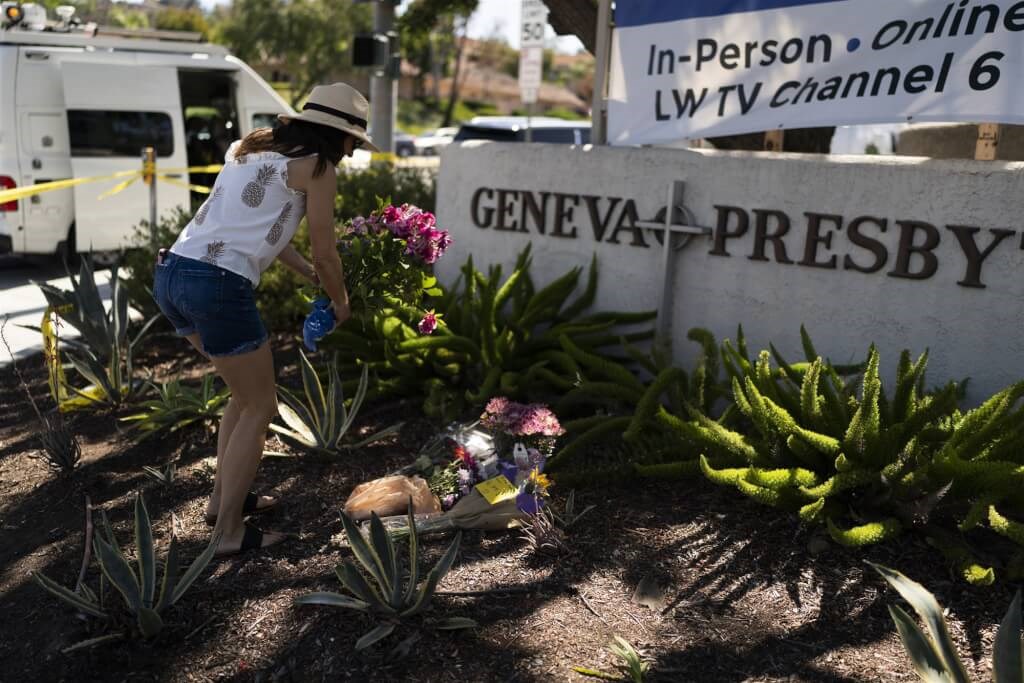 According to Huang, Cheng was born in Taiwan and immigrated to the United States with his parents at the age of one. His father, who was also a physician, just passed away three months ago.
Regarding the evidence indicating the shooting was politically motivated, with notes reportedly found in Chou's car showing that he did not believe Taiwan should be an independent state separate from China, Huang said all overseas Taiwanese in the U.S. are friends and family.
"We all live in a free and open, diverse democratic society with the same goal of building a family," he said.
"People with different views have to respect each other. Simply, that's what democracy is all about," he said. "People might hold different views ... but it doesn't mean they have the right to attack anyone."
In Taipei, Presidential Office spokesman Xavier Chang (張惇涵) said President Tsai Ing-wen (蔡英文) condemned all forms of violence and expressed her condolences to Cheng's family.
Tsai also expressed hope for a fast recovery for the wounded survivors, according to the spokesman.
Chang said the president had asked Taiwan's top representative to the U.S. Hsiao Bi-khim (蕭美琴), who is based in Washington, D.C., to visit California soon to extend the government's willingness to offer assistance to the families of the victims.
● California church gunman used to teach at Pingtung school
The Ministry of Foreign Affairs spokeswoman Joanne Ou (歐江安), meanwhile, said Sandra Oudkirk, the director of the American Institute in Taiwan (AIT), called Foreign Minister Joseph Wu (吳釗燮) early Tuesday to express condolences over the deadly shooting on behalf of the U.S. government.
AIT represents U.S. interests in Taiwan in the absence of official diplomatic ties.
In an AIT Facebook post, Oudkirk said she would like to express "our heart-felt condolences to all of the victims and their families of the shooting that took place at the Geneva Presbyterian Church in Laguna Woods, California on May 15."
"The law enforcement investigation is on-going and we commend the exceptional heroism and bravery exhibited by the churchgoers. We are keeping the Taiwanese community affected by this tragedy in our thoughts and wish them peace and comfort during this incredibly difficult time," said Oudkirk in the post.