CORONAVIRUS
/
Rapid test positives to be counted as confirmed COVID cases from May 12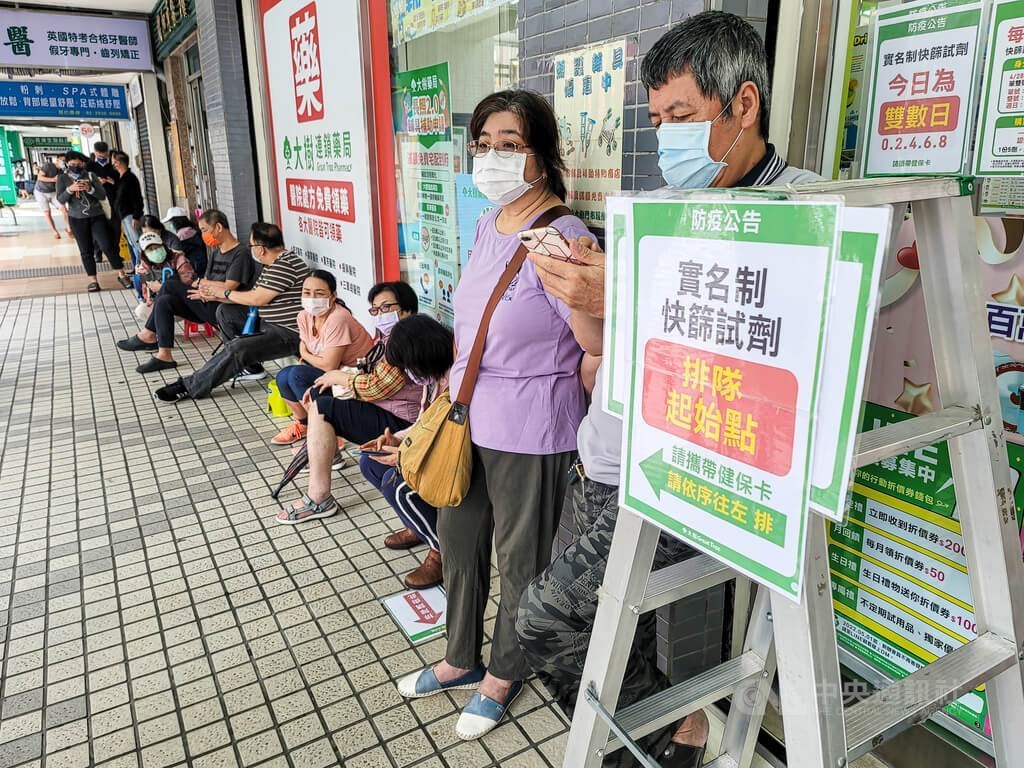 Taipei, May 5 (CNA) Beginning May 12, those in home isolation who return a positive COVID-19 rapid antigen test result will be counted as confirmed infections, Health and Welfare Minister Chen Shih-chung (陳時中) announced at Central Epidemic Command Center (CECC) briefing Thursday.
Previously, close contacts under government-mandated home quarantine or self-initiated home isolation would be required to take a more accurate yet relatively time-consuming polymerase chain reaction (PCR) test to be confirmed as positive.
However, due to overcrowding at PCR test sites, those who return a positive rapid test result can now report it and have it evaluated by a health care professional using the EUCARE (健康益友) telemedicine app (Google Android / Apple iOS).
Should an individual have their rapid test confirmed as positive, they are prohibited from leaving their homes for 10 days and must follow self-health management protocols for a further seven days, according to the CECC.
The new policy, which is aimed at preserving the country's COVID-19 testing capacity amid a spike in domestic cases, will come into effect on May 12, according to the CECC.
Chen said that the new policy would prevent those returning a positive rapid test result from rushing to potentially crowded PCR testing sites.
Update
May 17: CECC revokes isolation rule for boosted housemates of COVID-19 patients 
May 11: Some with positive rapid test results to be counted as COVID-19 cases
May 7: Quarantine cut to 7 days for mild, asymptomatic COVID-19 cases: CECC
May 7: Taiwan rolls back quarantine rules for contacts of COVID-19 patients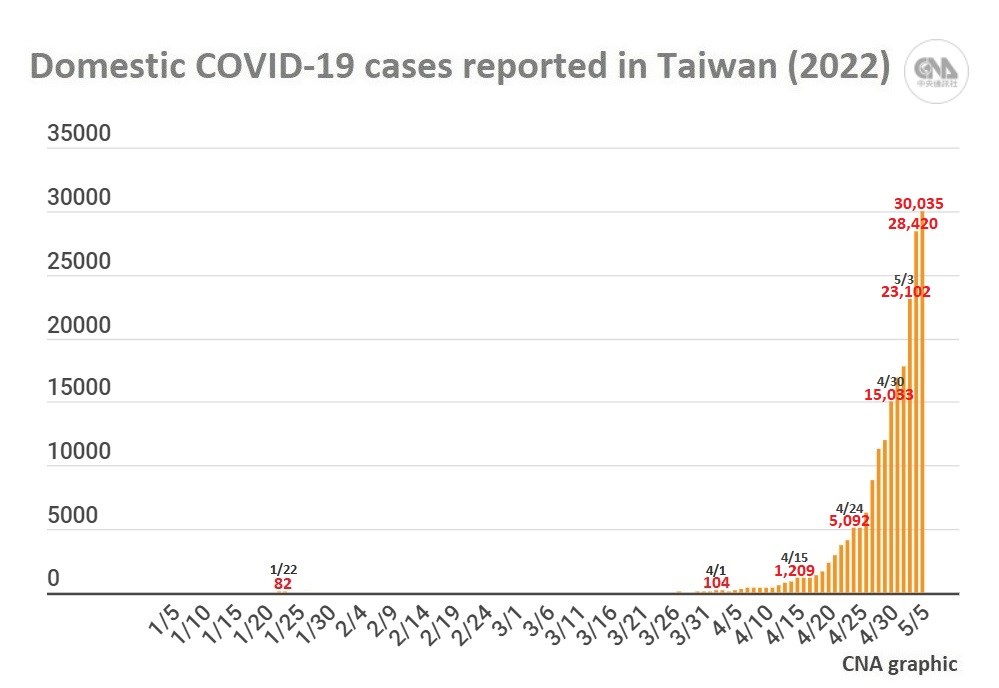 He added that health authorities would handle positive rapid antigen cases in accordance with the CECC's new guidelines for triaging COVID-19 patients, which would see them either placed under COVID-19 home care, home isolation, home quarantine, or sent to quarantine at a designated facility.
If an individual with a positive rapid test result for COVID-19 and the health care professional consulted via EUCARE fail to reach a consensus on the result, the individual testing positive can still notify their local health department to arrange for a PCR test, according to the CECC.
With COVID-19 cases surging to the tens of thousands per day, Taiwan's PCR testing capacity has been put under considerable strain.
To address the issue, the CECC introduced a rule on April 12 replacing required PCR tests at the end of the home isolation and quarantine periods with rapid antigen tests for most cases.
Under new rules, individuals in home isolation or quarantine are asked to take rapid tests on their own and report the results.
In addition, the government is mulling limiting the use of PCR tests only to people whose rapid tests produce a positive result.
Complicating matters, however, is the ongoing scarcity of rapid tests.
This led the government to introduce a rationing system, under which anyone with a national identification card or Alien Resident Certificate can purchase one kit at a controlled price of NT$500 (US$16.91), with each kit containing five tests.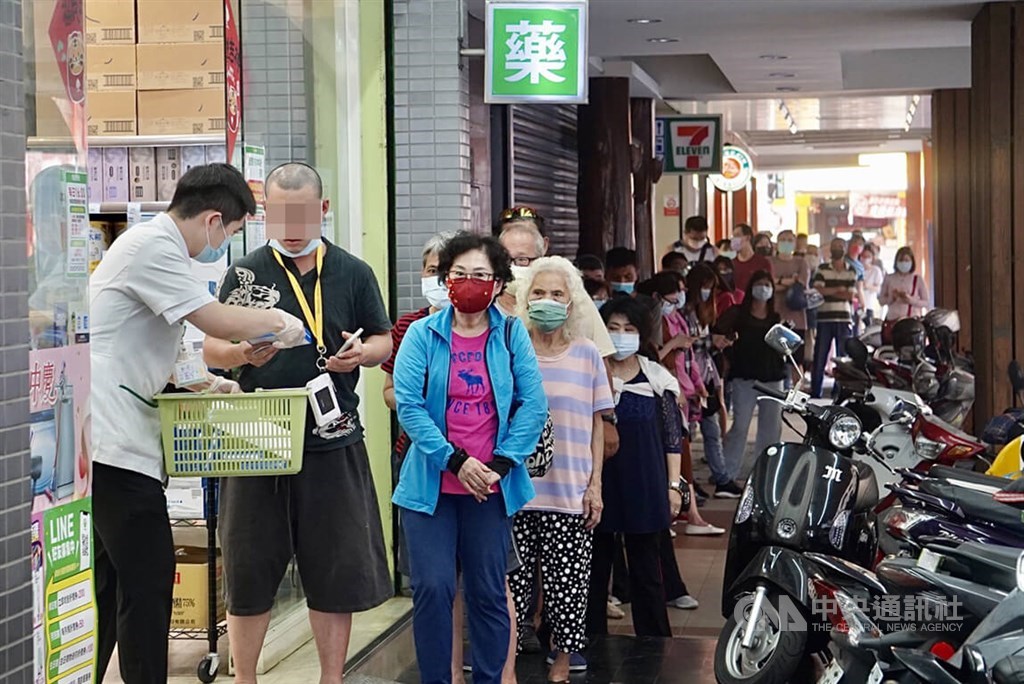 However, long lines have been seen outside pharmacies that sell the test kits, and many residents, especially in northern Taiwan where the outbreak is most severe, have reported difficulties in getting their hands on the kits.
Related News
May 5: Taiwan reports 30,106 new COVID-19 cases, 5 deaths
May 5: 'Hidden' COVID cases to spike if daily infections hit 150,000: Chen
May 3: Opposition parties urge government to boost COVID-19 testing capacity
May 2: Symptomless people to face restrictions in getting PCR test
April 28: Nearly 60,000 COVID-19 rapid test kits sold in 2 hours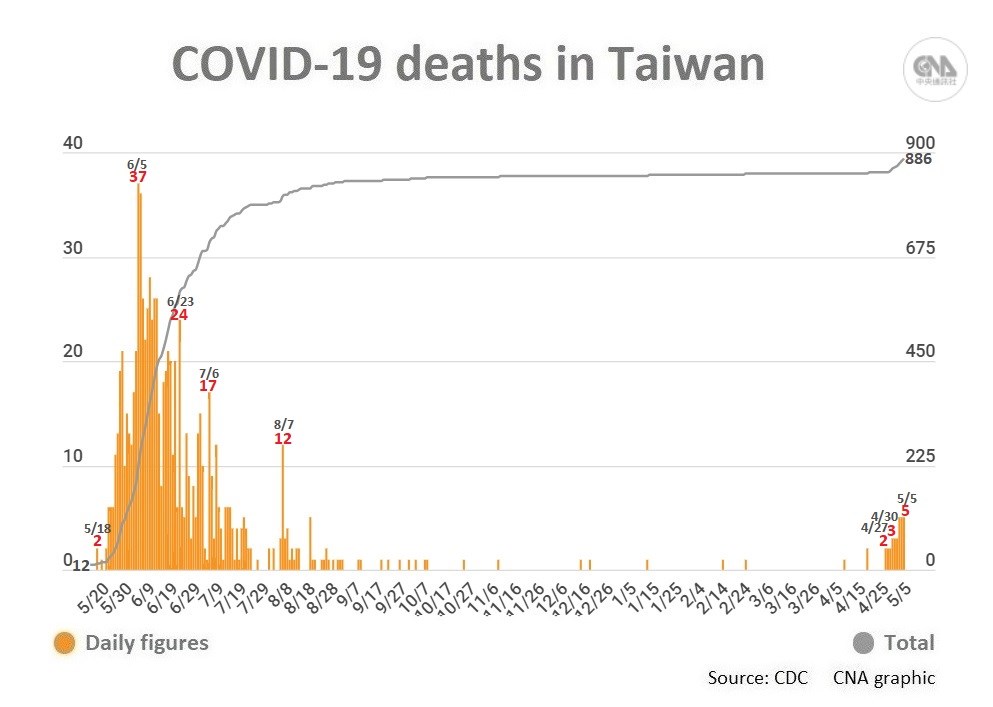 View All