Retired professor to take over as CTS chairman amid false news ruckus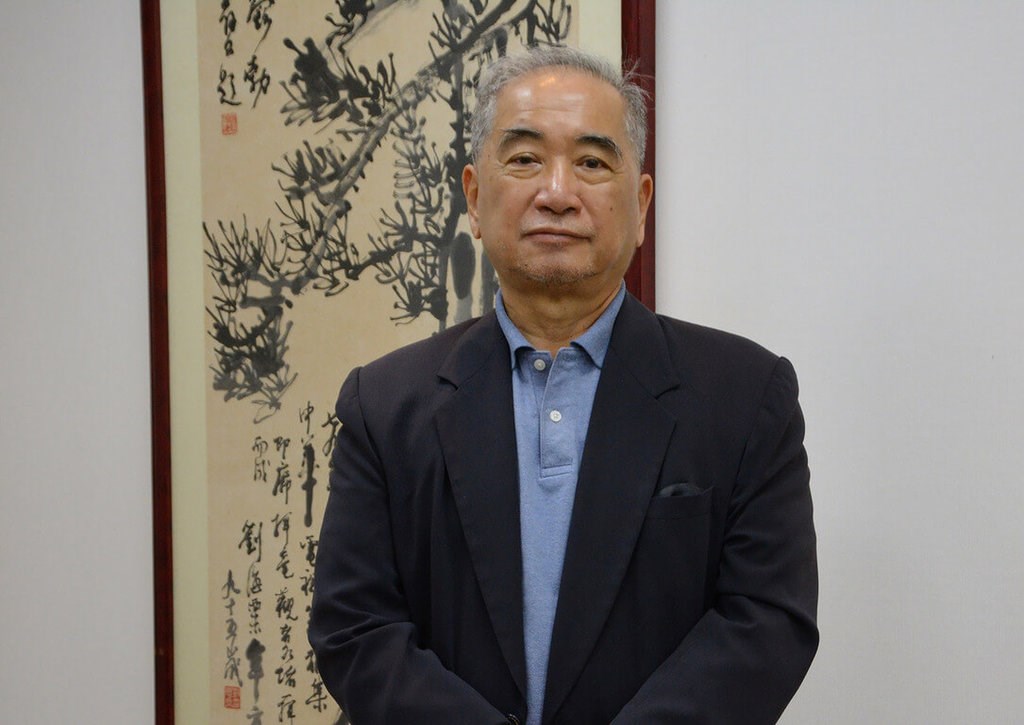 Taipei, April 28 (CNA) Retired professor Cheng Tzu-leong (鄭自隆) was named Thursday as the new chairman of Chinese Television System (CTS), which has been under fire for running a series of erroneous news tickers on its cable channel last week.
In an interim meeting of the CTS board earlier in the day, a motion was unanimously adopted for Cheng to replace Tchen Yu-chiou (陳郁秀), who submitted her resignation on April 22, the company said in a statement.
Tchen's resignation came two days after CTS Channel 52 morning news show ran a series of tickers that read "New Taipei hit by People's Liberation Army missiles;" "Vessel explodes in Taipei Harbor, facilities and ships destroyed;" "Oil field discovered in the Bashi Channel," "Fist-sized hailstones fell on Taipei at midnight, downtown traffic a mess;" and "Datunshan eruption."
CTS Acting General Manager Chen Ya-ling (陳雅琳) also resigned in the wake of the problem, which the company said had resulted from mistakes made by its staff. CTS said some of the tickers had been produced for a disaster drill video commissioned by the New Taipei City government and had been mistakenly aired.
Cheng, 73, was nominated for the chairman post by Stan Shih (施振榮), a member of the board of Taiwan Broadcasting System (TBS), a public broadcasting group that operates eight TV channels, including CTS, according to the statement.
Cheng is a retired professor, who taught public communication courses at various universities and worked in the Department of Advertising at National Chengchi University until 2014, CTS said.
He also served on the boards of TBS and CTS for 11 years in total and was head of the Broadcasting Development Foundation, a now-defunct institute that was tasked with improving broadcasting and telecommunications infrastructure in remote areas, CTS said.
Against that background, Cheng is very familiar with the operations of CTS and TBS and is knowledgeable about the practical skills required in the broadcasting industry, CTS said.
Meanwhile, the replacement of Chen falls under the purview of the new chairman and will be discussed at a board meeting next week, according to Tchen, who attended Thursday's interim meeting,
June 15: CTS fined NT$1 million over false news tickers: NCC
In a related development, lawmakers of the opposition Kuomintang (KMT) on Thursday demanded the resignation of National Communications Commission (NCC) Chairman Chen Yaw-shyang (陳耀祥) over the CTS fiasco.
As soon as Chen Yaw-shyang took his seat in a hearing of the Legislature's Transportation Committee, several KMT lawmakers began shouting that he must "step down" to "take political responsibility" for the CTS matter.
KMT Legislator Cheng Li-wun (鄭麗文) said Chen Yaw-shyang was liable because he had pushed for CTS News and Info to change from channel 130 to 52, which was previously held by CTi News.
CTi News, a prominent pro-China station, was forced to close down its TV channel and now uses an online-only format, after the NCC in December 2020 denied its request to renew its broadcast license.
At the time, NCC said the decision was made on the grounds that CTi News had frequently contravened media regulations, aired inaccurate reports and ignored warnings to improve, but the KMT had argued that the NCC was infringing on freedom of the press.
On Thursday, KMT lawmakers also told Chen Yaw-shyang that the NCC should revoke CTS's broadcast license for running the false news tickers on live TV.
In response, Chen Yaw-shyang said an initial probe into the CTS case had found that the company may be in violation of Article 21-3 of the Radio and Television Act, which states that that radio/television programs "shall not disrupt public order."
Under the law, the penalty is a fine of between NT$200,000 (US$6,770) and NT$2 million, he said, adding that the NCC will make a decision on the CTC case in about three to six months.