Contingency plans for train union's Labor Day protest released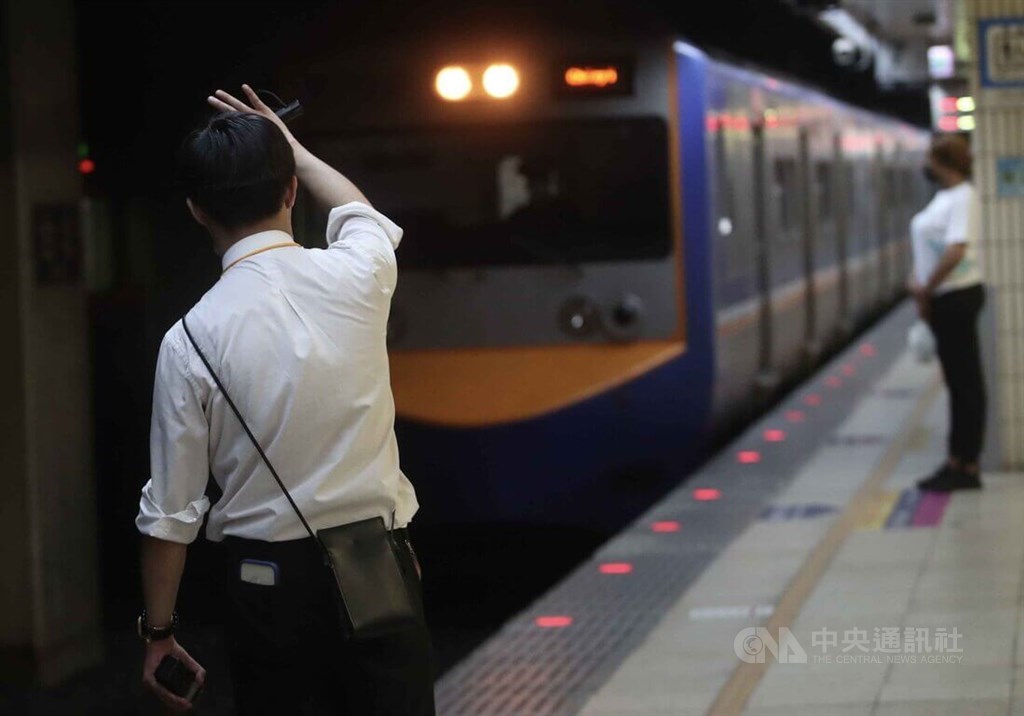 Taipei, April 22 (CNA) The Transportation Ministry on Friday announced contingency plans to provide alternatives for travel on Labor Day after over 90 percent of Taiwan Railways Administration (TRA) drivers vowed not to work on the holiday because of a labor dispute.
Transportation Minister Wang Kwo-tsai (王國材) said the high speed rail, intercity buses and what he called "quasi-trains" (which are actually tour buses) will provide extra service to handle the 358,000 passengers who will not be able to travel on TRA trains on May 1.
According to TRA Director-General Du Wei (杜微), 1,200 drivers had been scheduled to work overtime on Labor Day on May 1 to handle the spike in demand for the three-day weekend, but almost none will report for their shifts.
Union's demand
The Taiwan Railway Labor Union (TRLU) asked its members not to work on Labor Day as they are entitled rather than follow their shift schedule in protest over draft legislation that would convert the TRA into a public corporation.
The legislation was approved by the Cabinet in early March as part of the government's efforts to reform the debt-ridden TRA following two deadly train accidents in 2018 and 2021.
But the union wants it withdrawn because of a dispute over how the debts will be handled and fears that the compensation and retirement benefits of its members would be cut significantly.
Wang apologized for the inconvenience caused but rejected the union's call to revoke the bill, saying that he hoped communications with the TRA union could continue before the bill is sent for cross-party negotiations next month.
Contingency plans
To ease the anticipated disruptions, high speed rail and intercity buses will increase their capacity to handle an extra 90,000 and 136,000 extra passengers in western Taiwan on May 1, to make up for the 211,000 passenger trips that will be canceled.
In the east, which does not have high speed rail service, intercity buses will increase capacity to serve 60,000 more passengers to make up for the 41,000 TRA passenger trips expected to be canceled, according to Wang.
Other regional or city bus services across Taiwan should provide an additional 119,000 passenger trips, he said.
Tour buses called "quasi-trains" by Wang will be put in use to serve TRA passengers traveling between Kaohsiung in the west and Taitung and Hualien in the east and less accessible regions in western Taiwan.
There will be 594 services on 10 routes carried out by tour bus operators that will offer "express" and "local" runs similar to trains and make the same stops as TRA trains, according to the ministry.
Fares will also use the same fare basis as TRA local train services, the ministry said.
Whether the concept will be feasible is unclear, however, because travel times will far exceed those of similar TRA services.
The express "quasi-train" No. 0951 between Hualien and Taitung will take four hours one-way, compared with 1.5 hours on a TRA Tze-Chiang Limited Express.
Du said the TRA will continue to try to persuade its drivers to work on Labor Day, and if enough of them agree, trains will operate on a flexible basis.
Update: TRA head confirms service suspension on Labor Day due to union protest (April 24)
Possible future disruptions
The TRLU announced earlier this week that similar actions will be taken on other national holidays this year, including the Dragon Boat Festival in June, the Mid-Autumn Festival in September and Double Ten Day in October.
The labor union is not opposed to the plan to corporatize the TRA, but the draft bill sent to the Legislature for deliberation was drafted without proper consultation with TRA workers, TRLU Chairman Chen Shih-chieh (陳世杰) said.
Chen said the Transportation Ministry has been ignoring its demands that the bill should be withdrawn from the Legislature and replaced with a new version after the ministry and the labor union hold discussions and reach agreement.
Update
Arpil 30: TRA to provide 18 commuter train runs on Labor Day despite strike
April 29: Extra bus services to be provided on Labor Day due to TRA strike