CORONAVIRUS
/
Taiwan could allow quarantine-free entry from July: health minister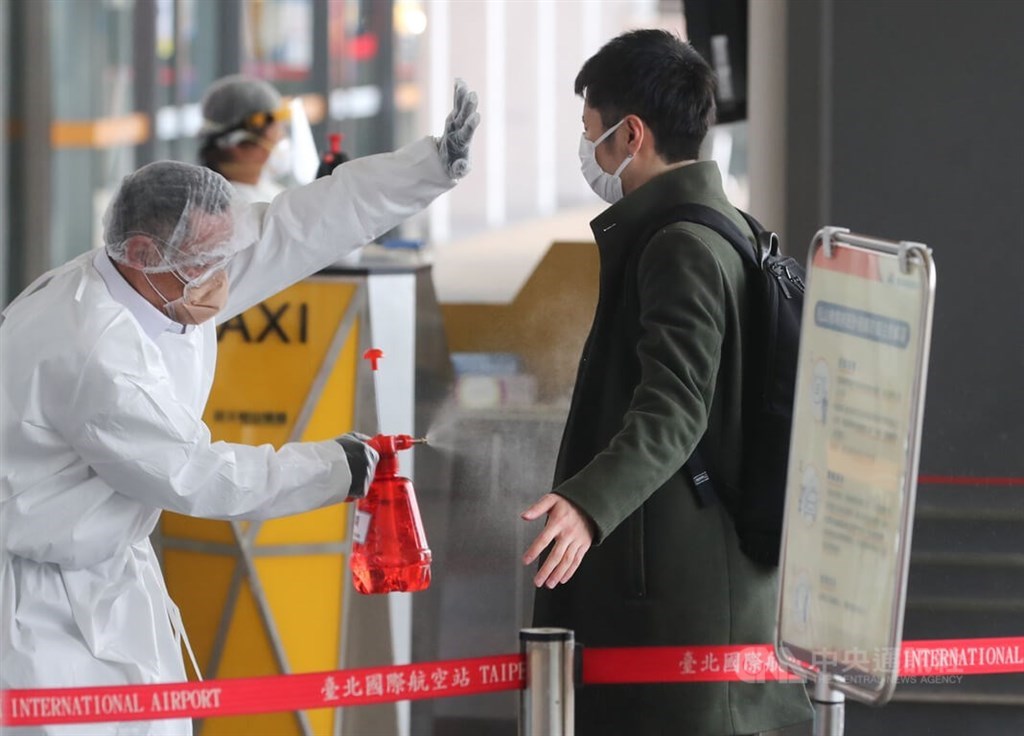 Taipei, April 18 (CNA) Taiwan could begin allowing quarantine-free entry from July for travelers from countries with similar rates of COVID-19 infection, Health Minister Chen Shih-chung (陳時中) said Monday.
If the seven-day or 14-day infection rates are the same on both sides, "there can be (quarantine-) free travel," Chen said at a legislative hearing, when asked by lawmaker Tsai Pi-ru (蔡壁如) if current entry regulations might be relaxed by the start of summer vacation in July.
"But we're not in that position yet," Chen said, noting that infection rates in Taiwan were still much lower than in Japan and Korea.
However, when pressed by Tsai as to whether Taiwan would gradually ease its border restrictions by July, Chen replied, "yes."
"The pandemic is easing in many parts of the world, and in Taiwan the situation is becoming more severe. By July, we could be in a similar position as other countries," he said.
When that time comes, Chen said, Taiwan will set entry standards based on a country's COVID-19 situation over the past seven or 14 days, maintaining restrictions for locations that remain high-risk.
Places where the COVID-19 situation is mild "might not be so keen on allowing in Taiwanese travelers," Chen said. "But it shouldn't be a problem for us to welcome travelers from those countries."
Previous comments on the issue
Chen's remarks went a step further than comments he made a day earlier, when he confirmed that Taiwan would consider shortening the quarantine period for arriving travelers and the isolation period for people exposed to COVID-19, despite the rising number of infections in the country.
Speaking at the Central Epidemic Command Center's (CECC) daily press briefing Sunday, Chen estimated that Taiwan could see an overall infection rate in the range of 15-16 percent, similar to Hong Kong or New Zealand, which works out at over 3 million confirmed cases.
Despite this trend, a move toward shorter quarantine/isolation times "is definitely possible" as long as it is backed up by scientific data, Chen said, noting that some countries had moved to a seven-day quarantine, while others had opted for five days.
On March 7, Taiwan shortened its quarantine for arriving travelers and its isolation period for contacts of COVID-19 cases from 14 days to 10 days, and also resumed allowing people to quarantine at home if they live alone or are staying with other people who arrived in the country at the same time.
Revised COVID-19 Rules
May 7: Quarantine cut to 7 days for mild, asymptomatic COVID-19 cases: CECC
May 7: Taiwan rolls back quarantine rules for contacts of COVID-19 patients
May 5: Rapid test positives to be counted as confirmed COVID cases from May 12
May 4: Taiwan adjusts hospital policy for COVID-19 patients 
May 3: Taiwan to shorten quarantine for arriving travelers from 10 to 7 days
View All