CORONAVIRUS
/
Final shipment of COVID-19 drug molnupiravir arrives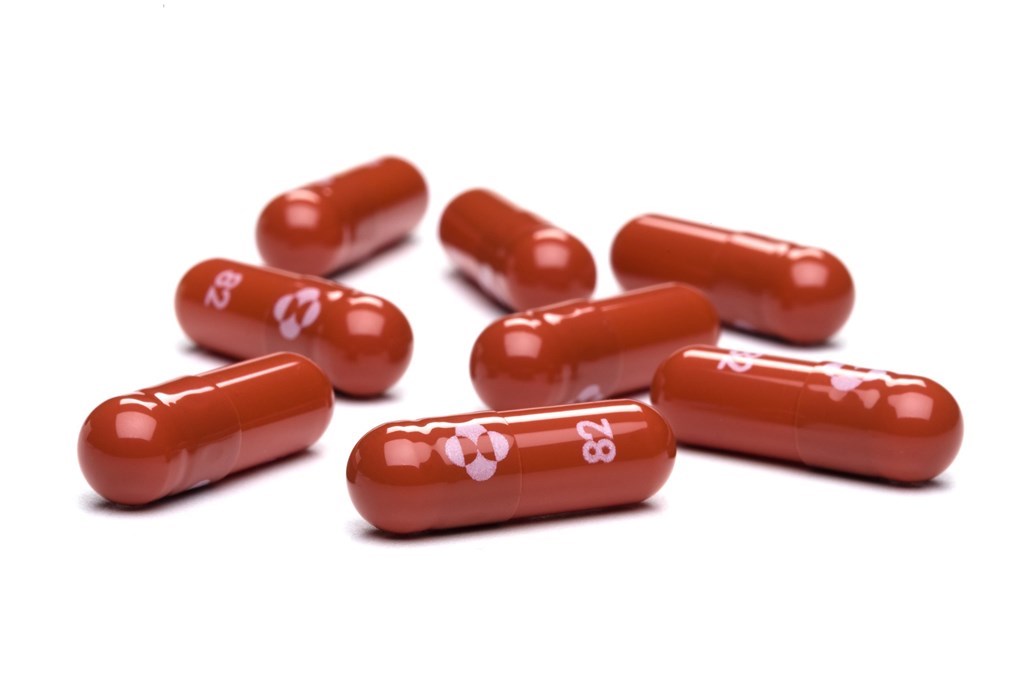 Taipei, April 13 (CNA) Taiwan has taken delivery of the remaining courses of the COVID-19 antiviral drug molnupiravir it has ordered, the Central Epidemic Command Center (CECC) said Wednesday.
The shipment, containing 2,016 courses of the drug, arrived on Wednesday morning, the CECC said.
Taiwan has purchased 5,040 courses of the drug, which is produced by Merck. The company is also known as Merck, Sharp & Dohme (MSD) outside the United States and Canada.
The CECC has previously said that molnupiravir could be prescribed to treat patients aged 18 or above with mild to moderate COVID-19 within five days of the onset of symptoms if they were assessed to be at high risk of developing severe illness and they could not use other types of COVID-19 medication.
COVID-19 patients may be considered high-risk if they have a body mass index (BMI) above 25, have chronic diseases such as diabetes and cardiovascular conditions, are immunocompromised, or if they are 65 years old and above, according to the CECC.
Taiwan has also purchased 20,000 and 350,000 courses of Pfizer's antiviral treatment Paxlovid through two separate contracts, of which 4,800 have arrived.
Update
May 5: COVID-19 antiviral drugs now available to patients in home quarantine
April 23: List of qualifying conditions for COVID-19 drugs expanded
April 22: Taiwan to receive rest of COVID drug order by June: health minister
View All