Weather system to bring cooler temperatures from Thursday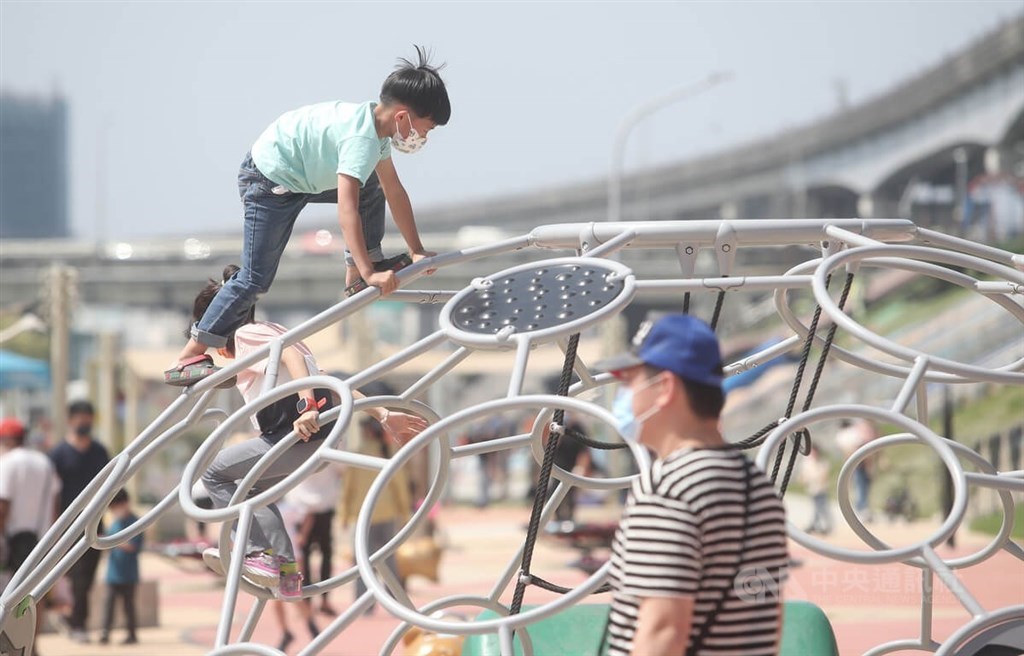 Taipei, April 10 (CNA) The arrival of a weather front late Wednesday will send temperatures down by 7-8 degrees Celsius and bring rain to parts of Taiwan, according to the Central Weather Bureau (CWB).
As the week begins, most of Taiwan will see partly cloudy to sunny skies, with the exception of possible scattered showers in the east and mountainous areas, CWB forecaster Lin Ting-yi (林定宜) told CNA on Sunday.
Daytime high temperatures Monday are forecast to reach 31-33 degrees in western Taiwan and 28-30 degrees in the east, with overnight lows in both regions dropping to 19-22 degrees, Lin said.
The weather is expected to remain stable through Wednesday evening, when strengthening northeasterly winds and the arrival of a weather front will send temperatures down 7-8 degrees in the north and east, and by a slightly smaller margin in other regions, Lin said.
The front's arrival will also bring scattered rain showers to northern and eastern Taiwan, as well as to mountainous areas in central and southern areas of the country, he said.
Conditions will become slightly drier from Friday through the weekend but will remain on the cool side, Lin said, with temperatures in most parts of the country ranging from 17-23 degrees.
Meanwhile, a pair of tropical storms churning in waters southeast of Taiwan could merge as they move into seas south of Japan, but are unlikely to directly affect Taiwan, according to Lin.
The stronger of the two storms, Malakas, was located 1,829 kilometers east-southeast of Taiwan's southernmost tip Eluanbi on Sunday and was moving in a west-northwesterly direction, Lin said.
Malakas could develop into a typhoon, and is expected to veer west-northward in the coming days toward waters south of Japan, he added.
Tropical storm Megi, which formed on Sunday, was 1,330 km south-southeast of Taiwan and was nearly stationary, though it could merge with tropical storm Malakas as the two systems move northward, Lin said.
The storms are expected to remain at a distance from Taiwan, and will therefore have little to no impact on its weather, he added.