CORONAVIRUS
/
Taiwan reports 160 new COVID-19 domestic cases, 244 imported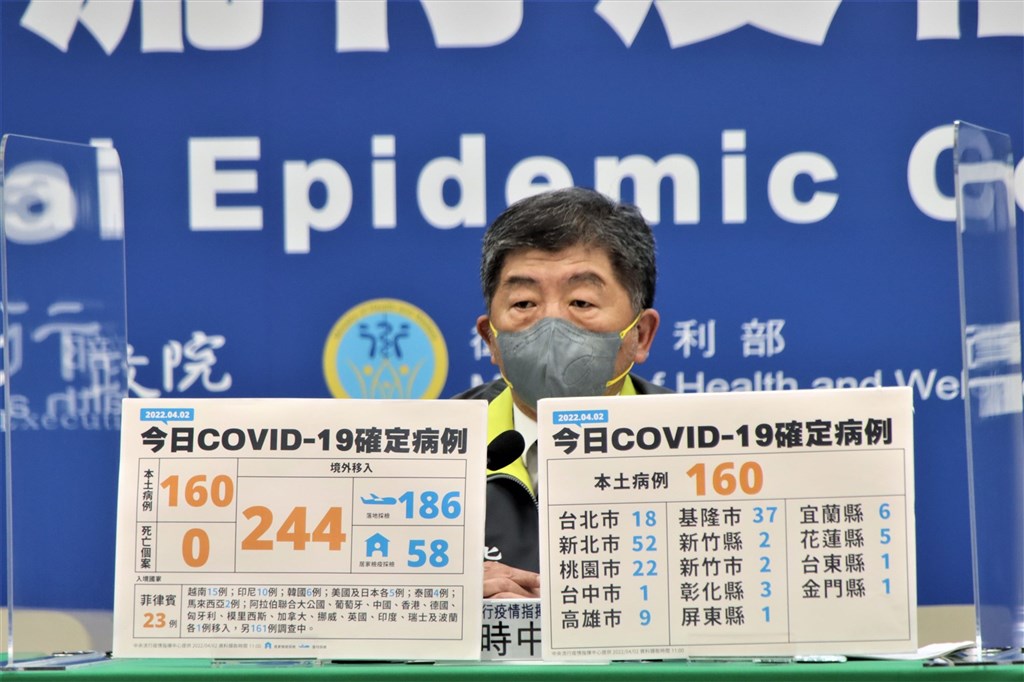 Taipei, April 2 (CNA) Taiwan reported 404 new COVID-19 cases on Saturday -- 160 domestically transmitted and 244 that originated abroad -- and no new deaths from the disease, according to the Central Epidemic Command Center (CECC).
Most of the new domestic cases have been linked to known clusters recently identified around Taiwan, including one in Keelung involving police officers and a karaoke bar, for which 42 new cases were reported Saturday, according to the CECC.
A cluster involving a school in New Taipei City saw 17 new cases, while a cluster linked to a residential complex in New Taipei and another cluster involving an e-commerce studio in Taoyuan City each saw 10 new cases, the CECC said.
New Taipei had the highest number of new domestic cases at 52, followed by 37 in Keelung City, 22 in Taoyuan, 18 in Taipei City and nine in Kaohsiung City.
The other new domestic cases were reported in Yilan County (6), Hualien County (5), Changhua County (3) Hsinchu County (2), Hsinchu City (2), while Taichung City, Taitung County, Pingtung County and Kinmen County each recorded one case.
About half of the new domestic cases -- 83 -- reported Saturday were asymptomatic, the CECC said.
Update: Taiwan to expand medical capacity as daily COVID cases spike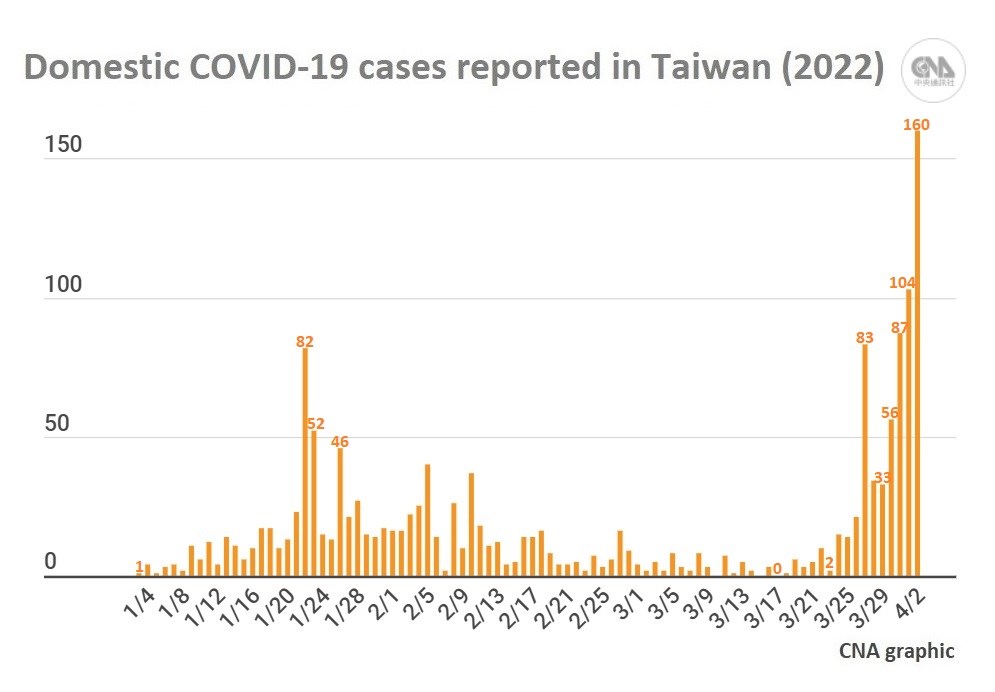 Of the new imported cases, 186 were travelers who tested positive upon arrival in Taiwan, according to the CECC.
Both the new domestic and imported cases on Saturday were the highest recorded in a single day this year.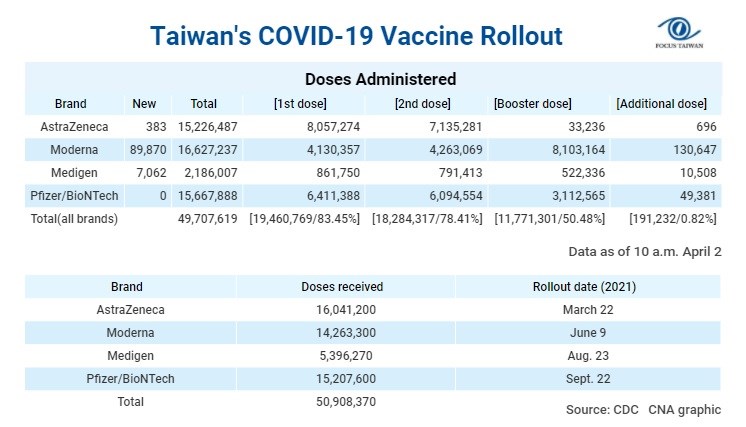 Related News
April 1: Taiwan still plans to open up gradually, despite case spike: Premier
March 31: Keelung COVID-19 cluster linked to karaoke bar grows to 91 cases
March 30: Mass COVID-19 testing in Keelung planned as domestic cases spike
March 27: Domestic COVID-19 cases spike in Taiwan as clusters grow
Recent cases
April 1: Taiwan reports 236 COVID-19 cases, including 104 domestic
March 31: Taiwan reports 239 COVID-19 cases, including 87 domestic
March 30: Taiwan reports 163 new COVID-19 cases, including 56 domestic
March 29: Taiwan reports 96 new COVID-19 cases, including 33 domestic
March 28: Taiwan reports 127 new COVID-19 cases, including 34 domestic
View All