CORONAVIRUS
/
Taiwan to maintain current masking rules through April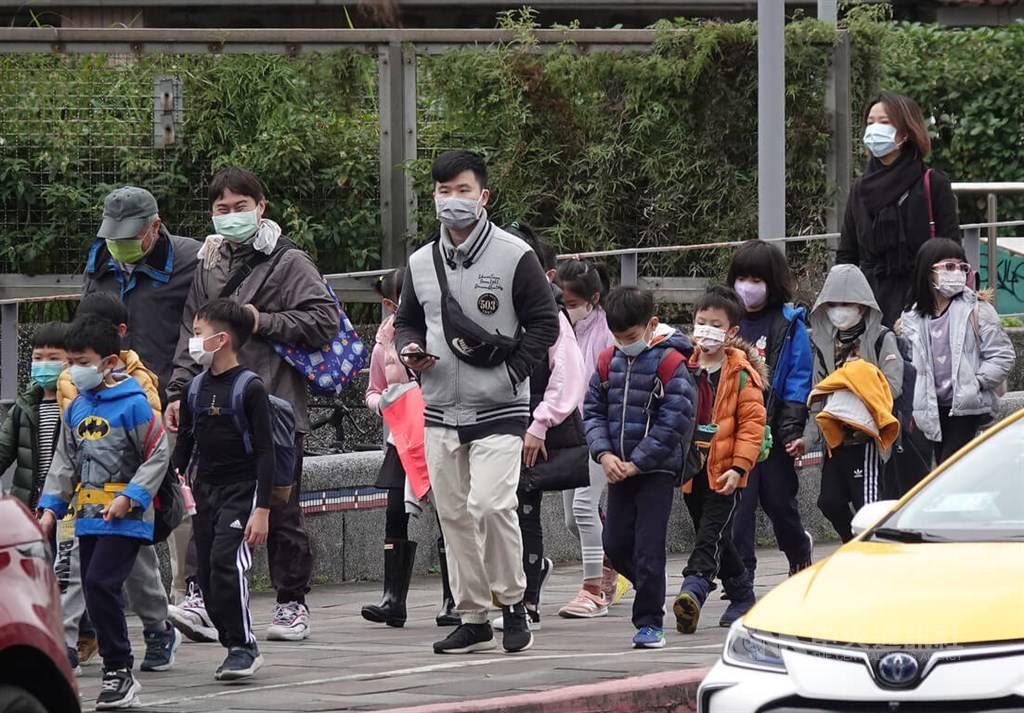 Taipei, March 28 (CNA) Taiwan will maintain its current mask mandate for the period of April 1-April 30, the Central Epidemic Command Center (CECC) announced Monday, citing a recent rise in domestic COVID-19 cases around the country.
The current mandate requires people to wear a mask at all times when they are outside of their homes. They are only exempted from the rule when eating, participating in water-related activities, or if they are in outdoor spaces with very few people, such as forests or fields.
Other exemptions to the mask mandate, which have been extended for the month of April, include exercising indoors or outdoors, taking individual or group photos indoors or outdoors, and driving alone or with family members in a car.
People will also still be allowed to eat on trains, intercity buses, ferries, and on domestic flights, while food sampling will continue to be permitted at markets, the CECC said.
Meanwhile, masks will remain mandatory while singing karaoke, and individuals attending banquets will continue to be banned from going from table to table and toasting guests, according to the CECC.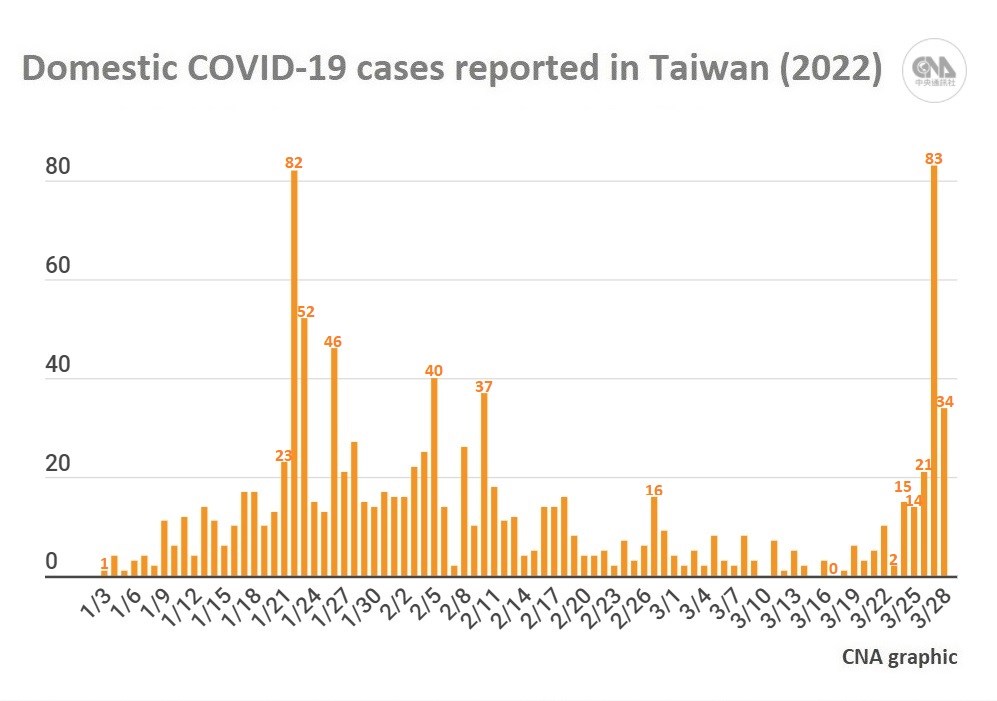 Taiwan has recently seen a rise in locally-transmitted COVID-19 cases, with the 83 domestic cases reported on Sunday marking the highest daily total in the country since June 7 of last year.
On Monday, 34 new domestic cases were confirmed.
Related News
March 28: Keelung, Taoyuan clusters see spike in new COVID-19 cases
March 27: Taiwan mandates 3 COVID shots for workers, patrons at clubs and bars
March 27: Taiwan reports 203 new COVID-19 cases, including 83 domestic
View All