CORONAVIRUS
/
CECC looking into new COVID-19 cluster at Kaohsiung plant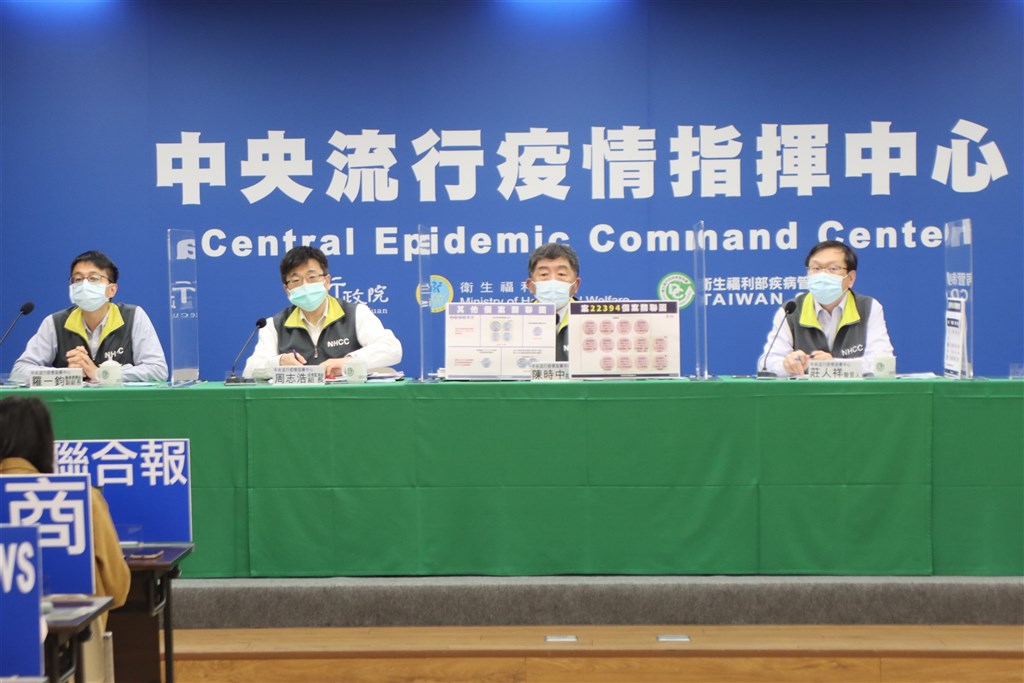 Taipei, March 24 (CNA) Taiwan reported 15 domestic COVID-19 cases on Thursday, 13 of which were from a new cluster at a chemical plant in Kaohsiung, the Central Epidemic Command Center (CECC) said.
Cases at Kaohsiung Plant
An employee at the plant began to show symptoms on Wednesday, and her test results came back positive on Thursday, Minister of Health and Welfare Chen Shih-chung (陳時中), who heads the CECC, said at a press briefing.
Subsequent testing revealed that 10 other employees at the plant had also contracted COVID-19, as well as two of their family members, one of whom is a senior high school student, Chen said.
The student's classmates and homeroom teacher have tested negative and have been asked to quarantine, Chen said, adding that all other staff members and students at the school will be tested for COVID-19 by the end of the day.
The 45 employees at the chemical plant who tested negative are also in quarantine, and the plant will suspend operations for the time being, Chen said.
The CECC has not yet identified the source of the cluster, Chen said.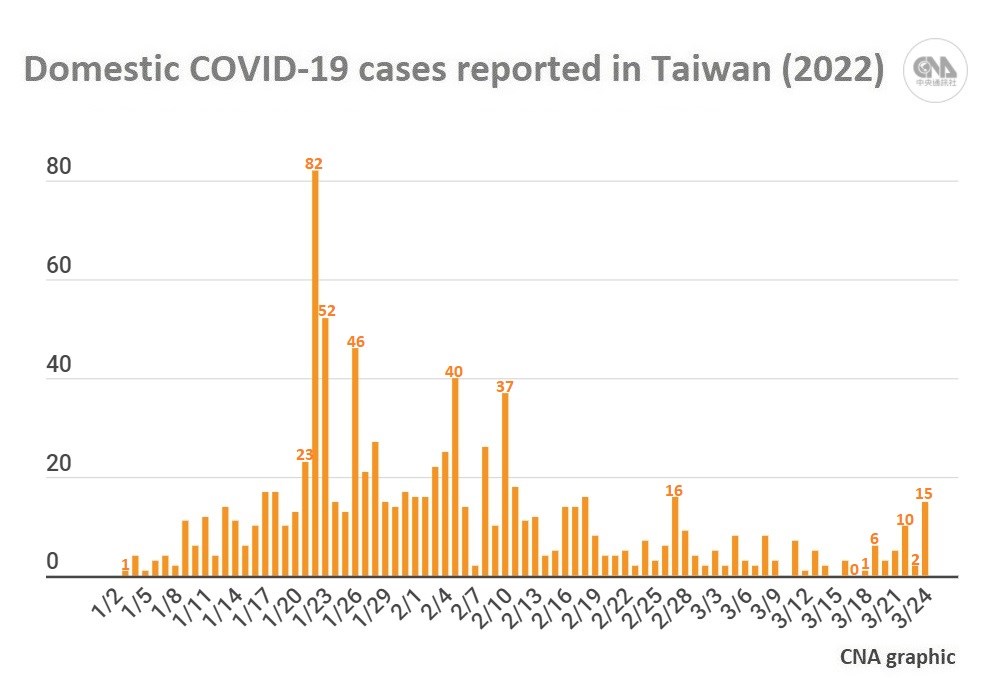 Other domestic cases
The other two domestic COVID-19 cases reported Thursday tested positive in quarantine, and their infections are related to a cluster of unknown origin centered on a wedding in Chiayi City, according to Chen.
The cluster has recorded 18 cases to date, Chen said.
Every one of the domestic cases reported Thursday had received either two or three doses of a COVID-19 vaccine, according to the CECC.
Currently, the CECC said, it is monitoring six domestic clusters and two individual cases in Taiwan.
Genome sequencing that was conducted for five of the clusters found that the infections were caused by three different versions of the Omicron virus variant, CECC data shows.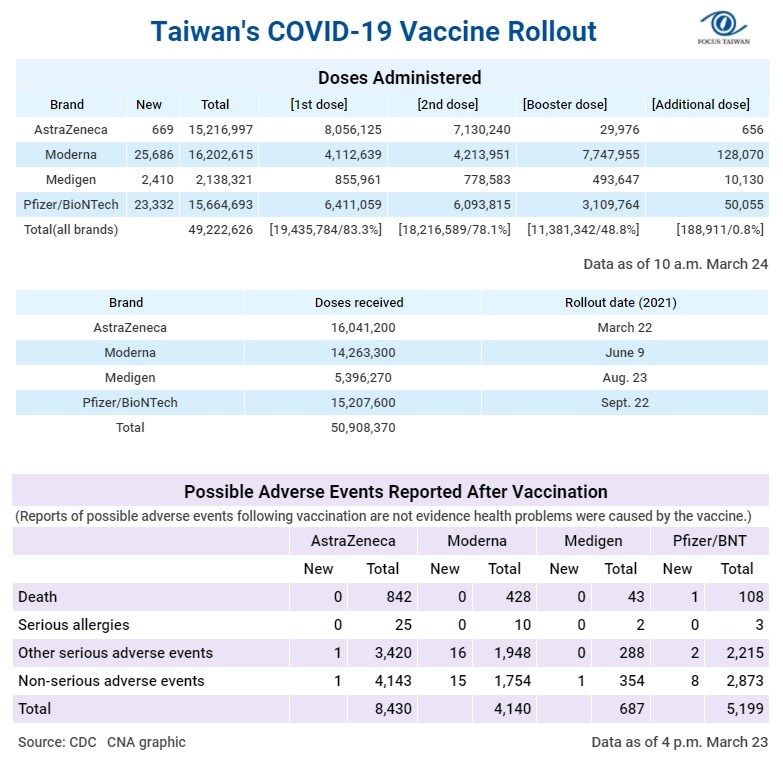 Imported cases
Meanwhile, 124 new imported cases were recorded on Thursday, the highest one-day number in Taiwan since the pandemic began, Chen said, noting that the previous record was on March 19, when 120 imported cases were reported.
Of the imported cases, 88 were travelers who tested positive on arrival in Taiwan, Chen said. The CECC did not release any information regarding the vaccination status of the imported cases.
To date, Taiwan has confirmed 22,327 COVID-19 cases since the pandemic began in early 2020, including 15,535 domestically transmitted infections.
With no deaths reported Thursday, the number of confirmed COVID-19 fatalities in the country remained at 853.
Related News
March 24: Taiwan to hold off vaccinating 5-11-year-olds against COVID-19
March 24: Taiwanese parents shun outdoor activities for kids during COVID: poll
March 24: Taiwan to receive 2 million Novavax vaccine doses from COVAX
View All