CORONAVIRUS
/
Taiwan unlikely to cancel quarantine entirely this year: Minister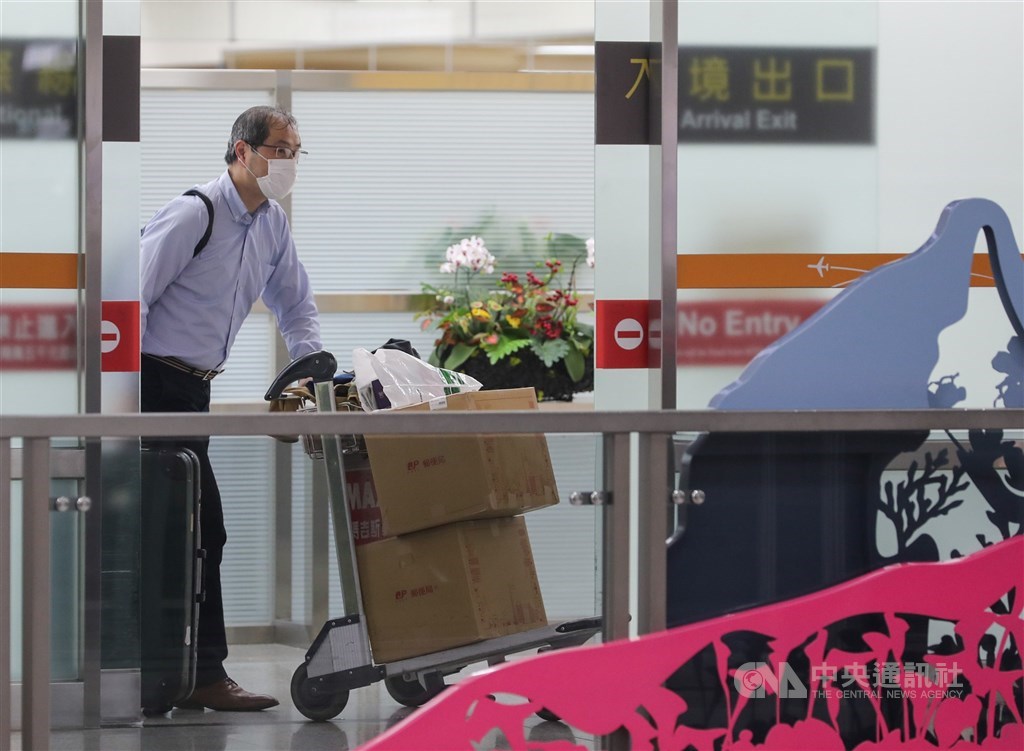 Taipei, March 8 (CNA) Taiwan's Minister of Health and Welfare Chen Shih-chung (陳時中) said Tuesday that it is unlikely that the quarantine period required for arrivals would be canceled entirely before the end of 2022, unless there were new types of medicine targeting COVID-19.
Taiwan began requiring all arrivals to the country to quarantine for 14 days upon entry since March 19, 2020. The quarantine period was shortened to 10 days beginning March 7, and Chen said Monday that it could be shortened further to seven days after a one-month observation period.
At a legislative hearing on Tuesday, Chen said they were actively examining how Taiwan could open up its borders while keeping infection rates low.
When asked by Kuomintang lawmaker Hung Mong-kai (洪孟楷) what conditions needed to be met for Taiwan to further relax its border restrictions, Chen said that several factors needed to be taken into consideration.
These factors included the country's vaccination rate, the international pandemic situation, whether arrivals to Taiwan follow quarantine rules, the COVID-19-positive rate of arrivals, and the ability of individuals, businesses, local governments, and the central government to respond quickly in the case of an outbreak, Chen said.
Shortening the quarantine period from 14 to 10 days is "very safe" in terms of disease prevention, but shortening it even further to seven days would be a challenge, Chen said.
A seven-day quarantine would still not be attractive from a tourism perspective, however, Chen said, adding that that would likely require reducing quarantine to five or three days, which was also a "big challenge."
When Hung asked whether Taiwan could cancel quarantine entirely for vaccinated arrivals, Chen replied, "We have no way of doing that."
Hung asked again, "So we will not consider canceling the quarantine requirement for vaccinated travelers by the end of the year?"
"It is unlikely that we will do that unless there are new medications," Chen said, without elaborating.
Update
May 3: Taiwan to shorten quarantine for arriving travelers from 10 to 7 days
April 25: Shorter '3+4' quarantine for COVID-19 contacts to begin Tuesday
View All