'Taiwan friendship forest' planted in Turkey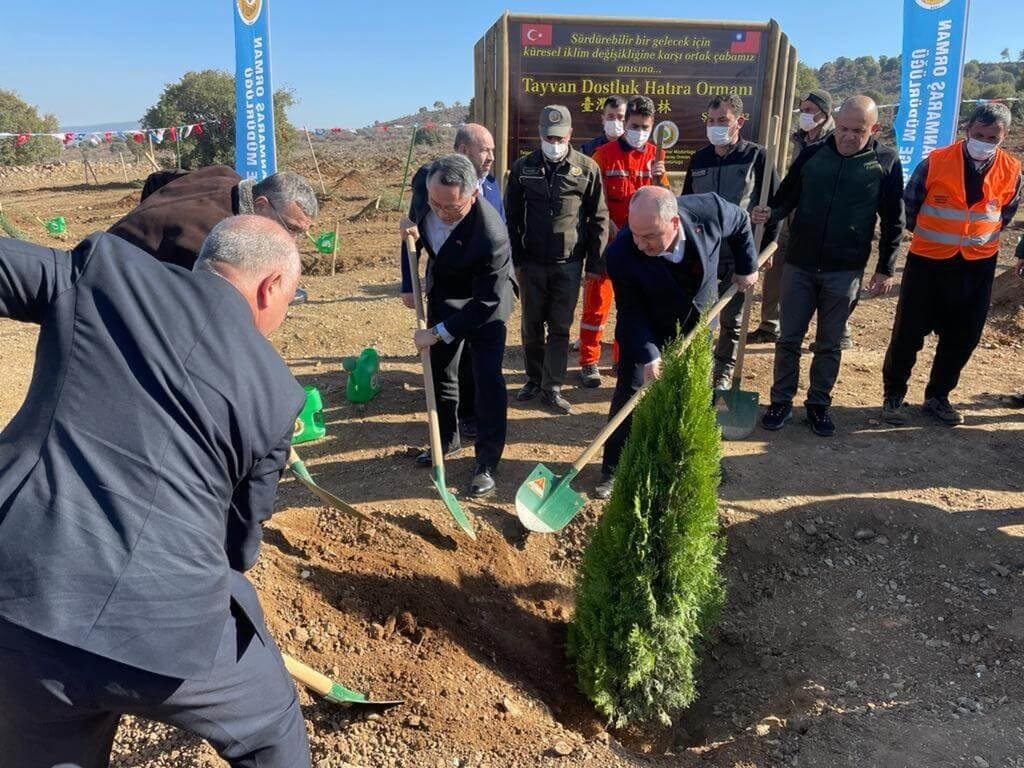 Ankara, Feb. 20 (CNA) A "Taiwan friendship forest" was inaugurated in Kahramanmaras Province, southeastern Turkey with the planting of 30,000 seedlings on Sunday to symbolize the Taiwan-Turkey partnership in the fight against global warming.
Volkan Huang (黃志揚), Taiwan's representative to Turkey, and Celalettin Guvenc, head of the internal affairs committee under the Grand National Assembly of Turkey, jointly presided over a ceremony which saw the planting of 30,000 seedlings of Pinus brutia, a species of pine native to the eastern Mediterranean region that is commonly known as the Turkish pine, on a 20-hectare plot of land that was destroyed by wild fires, the Taipei Economic and Cultural Mission in Ankara said in a statement.
"We planted the seedlings of Pinus brutia in the 'Taiwan friendship forest' to highlight the partnership between the two countries in combating global warming and slash carbon emissions," Huang was quoted as saying while addressing the ceremony.
"Pinus brutia is native to Turkey, and 30,000 Turkish pine trees are expected to absorb around 360,000 kilograms of carbon dioxide per year," he said.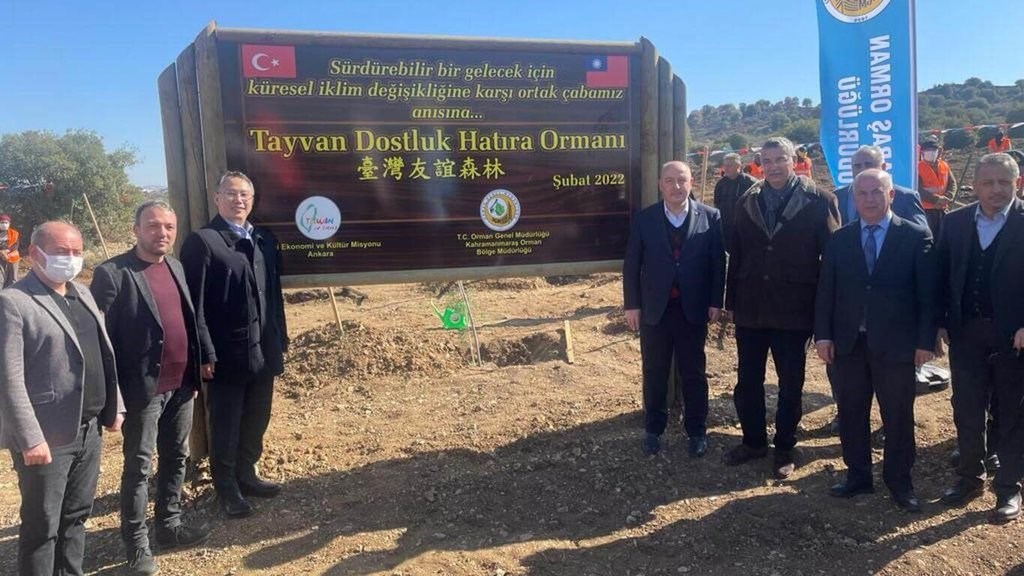 As an indispensable member of the international community and based on the U.N.'s Sustainable Development Goals, Taiwan is committed to pursuing its bid to join the United Nations Framework Convention on Climate Change to prove its willingness and capability to achieve the 'zero emission' goal in 2050, so as to build a better and sustainable living environment for future generations, Huang said.
The office took the initiative in response to a forest conservation policy being advocated by the Turkish government after it rectified the Paris accord in October last year to deal with challenges brought up by climate change and said that no country could act alone to resolve the crisis.
In the statement, the Taiwan office said Turkey was devastated by its worst-ever string of forest fires in July and August last year, which broke out in 49 provinces across the country.
A total of 178,000 hectares of forest throughout Turkey was burned down by the wild fires in 2021, according to data from the European Forest Fire Information System.