CORONAVIRUS
/
COVID-19 patients visited shopping center, stores in Taoyuan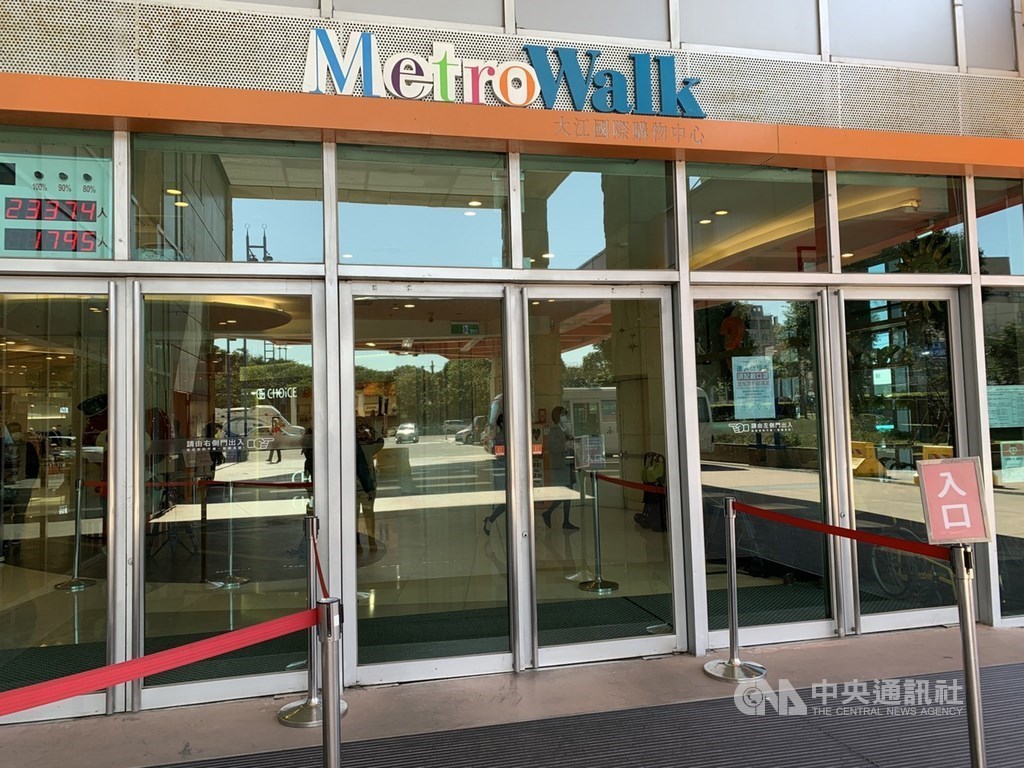 Taoyuan, Jan. 15 (CNA) Eight people who recently tested positive for COVID-19 had visited the Metro Walk shopping center and several other stores in Taoyuan's Zhongli District before their infections were confirmed, the Taoyuan City government said Saturday.
The individuals are four Union Bank's Zhongli branch employees, three Tasty steakhouse workers, also in Zhongli, and a chef at the Thai Town Cuisine branch in Taoyuan, the city government said.
It listed some of the places visited by the eight patients Jan. 6-8, before they were confirmed as COVID-19 cases, including the Tasty Zhongshan Branch steakhouse, Taifeng Park and Hair Cut barber shop.
During the three-day period, some of the individuals also traveled on the No. 5098 Taoyuan city bus between Pu Ting Station and Chien Hsin University of Science and Technology Station, the local government said.
On Jan. 9-10, some of the patients went to Metro Walk shopping center, a used goods store called Zaobao, the Bainian Bakery's Xinsheng Branch, and Watsons Zhongshan Branch store, while on Jan. 11 and 12 some visited a number of establishments in Pingzhen and Bade districts, it said.
Those places included the Blue World Pingzhen Store branch, the Taishin International Bank's Bade Branch, and Enough Shrimp, which is an indoor recreational shrimp fishing establishment.
The city government has advised members of the public who were at any of those locations on the dates listed to monitor their health for 14 days and call the 1922 hotline to arrange a COVID-19 test if they develop COVID-19 symptoms.
View All