CORONAVIRUS
/
New COVID-19 testing rules for long-haul flight arrivals set to begin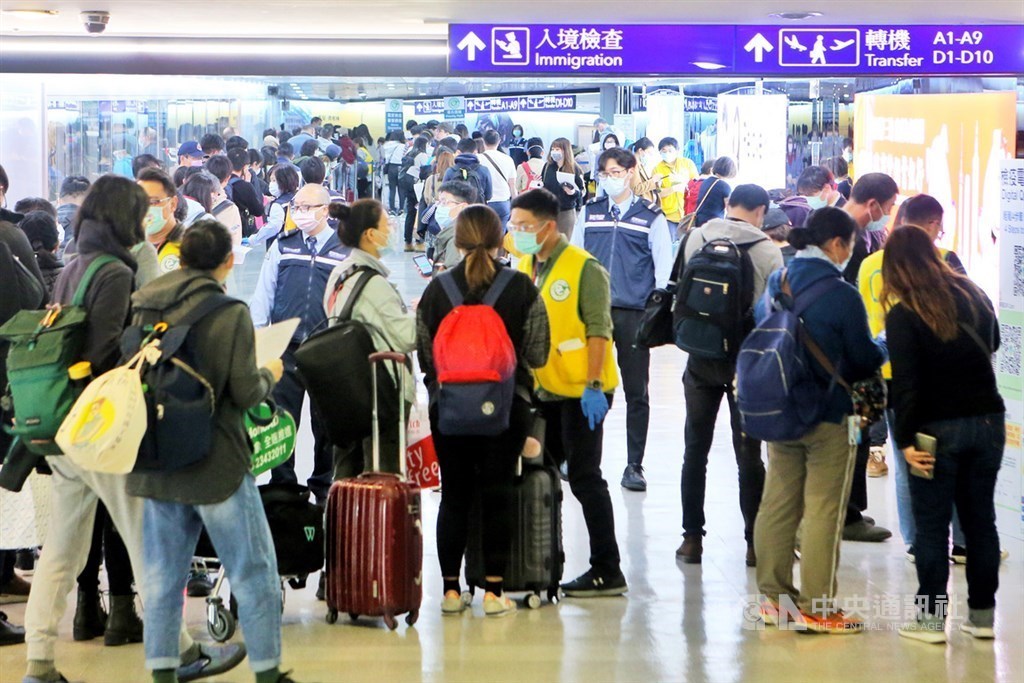 Taipei, Jan. 10 (CNA) New COVID-19 testing rules for travelers arriving on long-haul flights to Taiwan will be carried out starting at midnight Monday night, according to the Central Epidemic Command Center (CECC).
Under the new rules, passengers on flights from Europe, the United States, the Middle East, New Zealand, and Australia, will have to wait at the airport for the results of a COVID-19 test they are required to take upon arrival, the CECC said.
The rules will apply to those on flights from those destinations scheduled to arrive in Taiwan after midnight Monday, the CECC said.
Passengers arriving from other regions will continue to follow the current protocols, under which passengers take designated vehicles directly to a quarantine facility immediately after getting a polymerase chain reaction (PCR) test.
At a press briefing Monday, Health and Welfare Minister Chen Shih-chung (陳時中) said he hoped passengers on long-haul flights would not have to wait at the airport for more than 40 minutes for their results to come out.
The tests will be conducted in a spacious area that will be disinfected regularly, and passengers from different flights will be separated, he said.
Passengers who test negative can proceed to immigration and collect their checked baggage before heading to a quarantine facility via a designated vehicle, according to the CECC.
Those who receive a positive result will have their passports and other entry documents inspected by specially designated airport workers. They will then be taken to the hospital by ambulance for further testing and treatment, the CECC said.
When asked why the new testing rules only applied to arrivals on long-haul flights, Chen said they planned on starting with what he described as "higher-risk flights" and that the policy could be further expanded in the future.
The new rules will lower the possibility of infection faced by airport personnel, taxi drivers tasked with taking arrivals to quarantine facilities, and workers at quarantine facilities, he said.
Update
Jan. 11: COVID-19 rate reaches 7.8% for long-haul flight arrivals by noon
Recent cases
Jan. 9: Taiwan reports 60 new COVID-19 cases, Level 2 alert extended
Jan. 8: Taiwan confirms 2 new domestic COVID cases related to airport
Jan. 7: New COVID-19 case added to Taoyuan airport cluster
Jan. 6: Domestic COVID airport cases climb to eight; fifth hotel cluster reported
Jan. 5: Three more domestic COVID-19 cases at Taoyuan airport confirmed
View All