CORONAVIRUS
/
5th imported COVID-19 Omicron variant case reported in Taiwan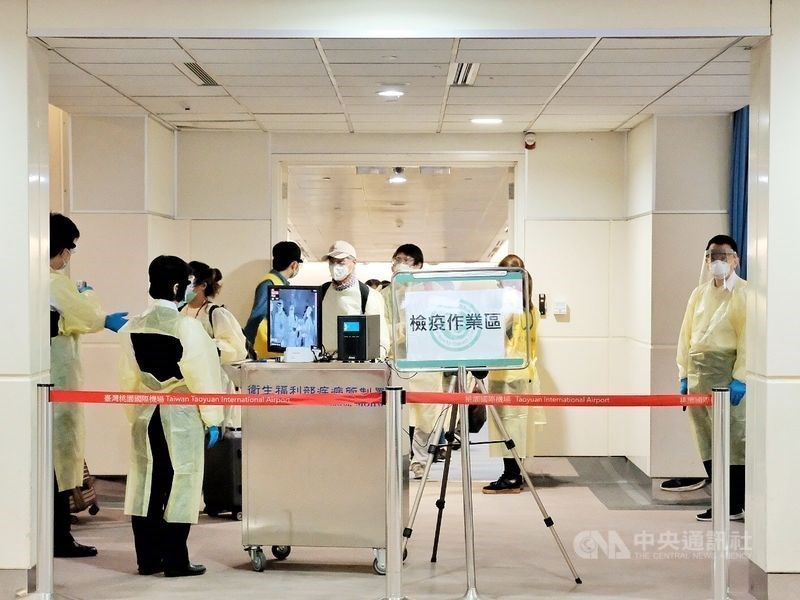 Taipei, Dec. 18 (CNA) The Central Epidemic Command Center (CECC) on Saturday confirmed another imported case of the Omicron variant of COVID-19, bringing the total number of Omicron cases in Taiwan since Dec. 11 to five.
The latest case involved a U.S. citizen in his 20s who entered Taiwan from the United States on Dec. 13, CECC spokesperson Chuang Jen-hsiang (莊人祥) said at a press briefing.
The man tested positive for COVID-19 on Dec. 16 with a cycle threshold (CT) value of 26.6, Chuang said, adding that the patient was being quarantined in a negative pressure isolation room at a local hospital.
A genome sequencing report from Friday night showed that the man had been infected with the Omicron variant of the disease, Chuang added.
According to Chuang, the patient had been fully vaccinated with two doses of the Moderna COVID-19 vaccine, with the case classified as a breakthrough infection.
Chuang told CNA the other 16 passengers on the same flight as the man were currently still housed in government-appointed quarantine hotels, adding that all 16 had tested negative for COVID-16 upon entering Taiwan.
Taiwan has reported five Omicron variant infections, all imported, with the first three confirmed on Dec. 11.
Meanwhile, Taiwan on Saturday reported 13 new cases of COVID-19, all contracted overseas, with zero deaths from the disease, according to the CECC.
The new COVID-19 cases are made up of 10 Taiwanese and three foreign nationals, who traveled to Taiwan from Vietnam, the United Kingdom, the United States, Spain, Cambodia, the Philippines, and Singapore, according to CECC data.
To date, Taiwan has confirmed a total of 16,799 COVID-19 cases since the pandemic began in early 2020, of which 14,599 are domestic infections, according to CECC data.
With no new deaths reported Saturday, the number of confirmed COVID-19 fatalities remains at 849, according to the CECC.
Related News
Dec. 16: Taiwan reports 4th imported COVID-19 Omicron variant case
Recent cases
Dec. 18: Taiwan reports 13 new COVID-19 cases, zero deaths
Dec. 17: Taiwan reports 15 new COVID-19 cases, zero deaths
Dec. 16: Taiwan reports second domestic COVID-19 case in December
Dec. 15: Taiwan reports seven COVID-19 cases, one death
Dec. 14: Taiwan reports 10 new imported COVID-19 cases, zero deaths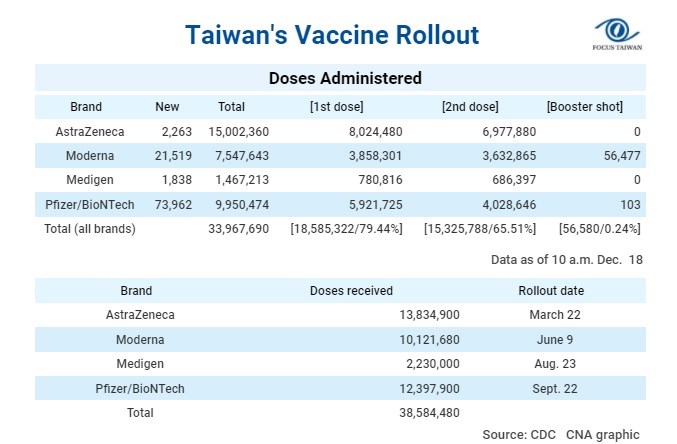 View All