CORONAVIRUS
/
Taiwan begins nighttime vaccination, considering PX Mart vaccine sites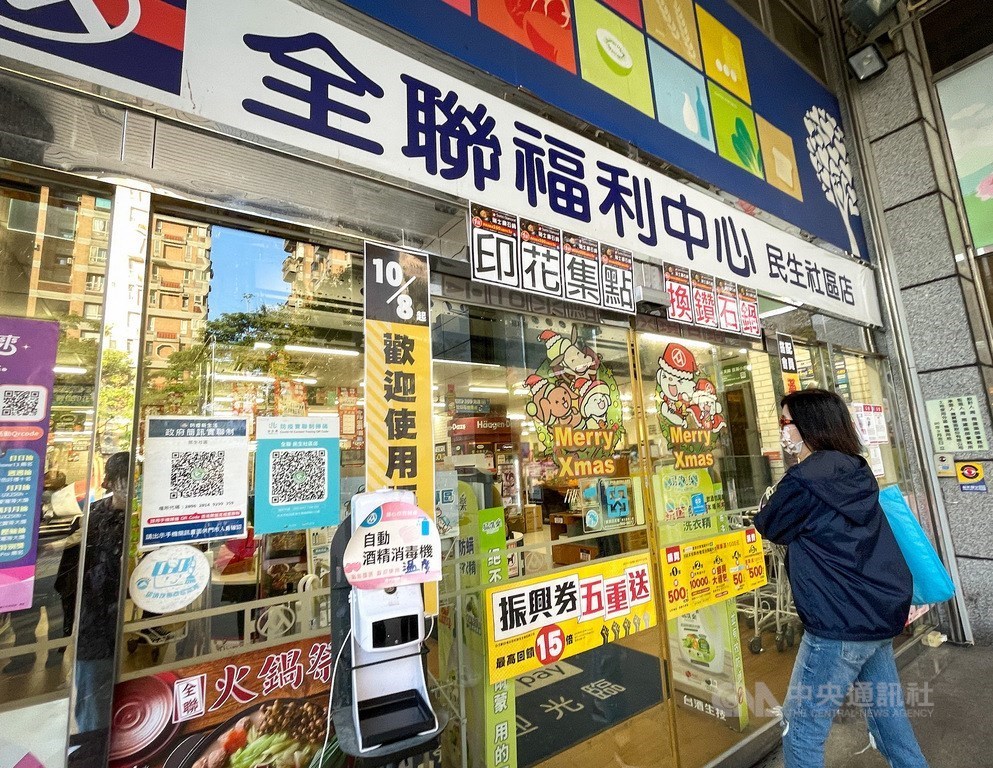 Taipei, Dec. 2 (CNA) A number of hospitals in Taiwan have begun offering nighttime COVID-19 vaccination slots from Thursday, while the Central Epidemic Command Center (CECC) is also considering setting up vaccine sites at PX Mart supermarkets in an attempt to boost Taiwan's COVID-19 vaccine coverage.
Hospitals set up by Taiwan's Armed Forces, Ministry of Health and Welfare, and Veterans Affairs Council will offer slots for people to get vaccinated in the evenings, CECC spokesperson Chuang Jen-hsiang (莊人祥) said at a press briefing Thursday.
People interested in getting vaccinated can make reservations through the government's 1922 vaccine platform or contact the hospitals directly, Chuang said.
The CECC is also considering setting up vaccination sites at PX Mart supermarkets after the company reached out to the CECC on Thursday, Chuang said.
The supermarket chain has provided a list of 174 outlets that the CECC can use to set up COVID-19 vaccination sites, and local health authorities will review whether they are suitable, Chuang said.
If the plan is implemented, PX Mart will offer gifts to people who get vaccinated in their stores, he said.
To date, 18.2 million people, or 78 percent of Taiwan's 23.41 million people, have received at least one COVID-19 vaccine dose, while 13.5 million people, or 57.8 percent, have received two doses, according to CECC data.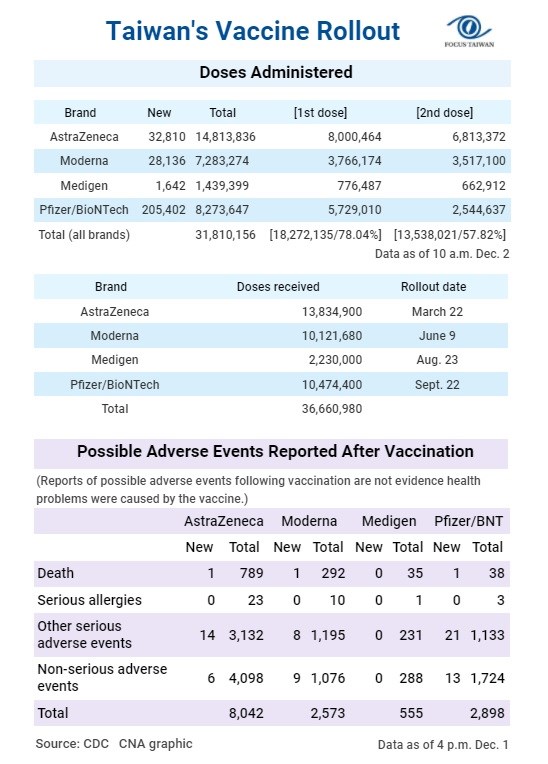 View All