CORONAVIRUS
/
Taiwan buys additional 5 million AZ doses, details booster shot rules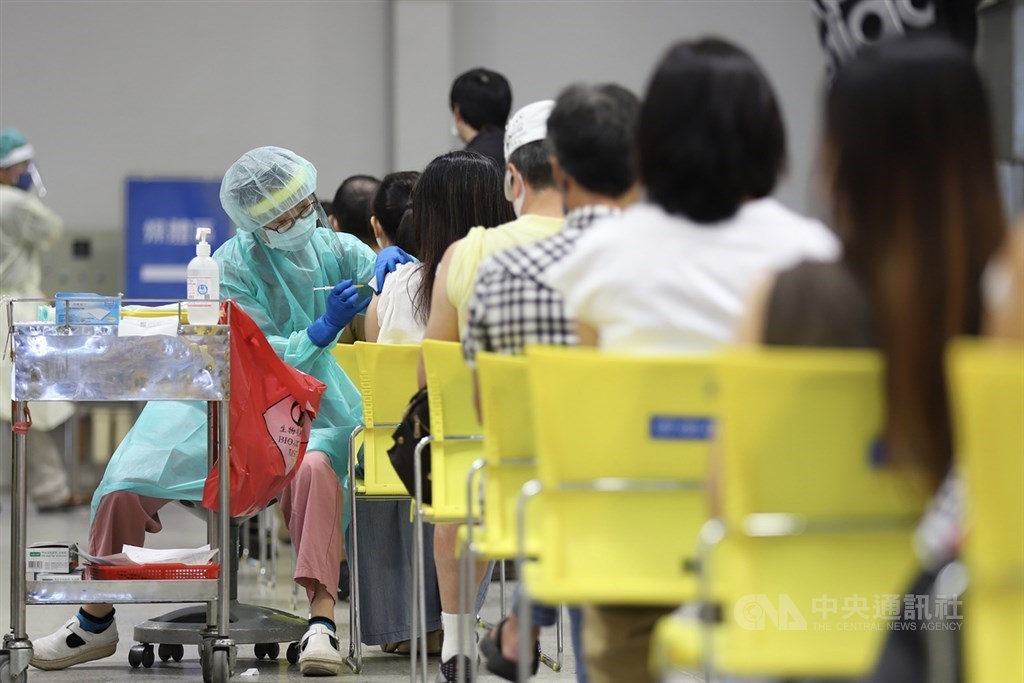 Taipei, Dec. 2 (CNA) Taiwan signed a contract with AstraZeneca in November to purchase 5 million doses of the company's COVID-19 vaccine for the rollout of booster shots, Minister of Health and Welfare Chen Shih-chung (陳時中) said Thursday.
The doses will be delivered in the coming year, and Taiwan will have the option of choosing between AstraZeneca's first and second-generation vaccines, Chen added.
Taiwan signed a contract with Moderna in July to purchase 35 million doses of the company's next generation vaccine, 20 million of which are scheduled to be delivered in 2022.
Taiwan is also holding talks with BioNTech about purchasing its second-generation vaccine, Chen said Thursday.
Also on Thursday, Chen announced that Taiwan would begin its rollout of COVID-19 booster shots at noon for certain categories of people who received their second shot at least five months ago.
Those eligible include medical workers, epidemic prevention workers in central and local government, people at higher risk of COVID-19 exposure, and individuals who need to travel abroad for official reasons.
Chen added that central government officials will be excluded for the time being unless such individuals have to frequent hospitals or government quarantine centers.
As of Thursday, 48,000 people are eligible to receive a booster shot, Chen said, adding that only the Moderna vaccine will be offered at this stage of the rollout.
The Moderna booster shot will be half of the dose administered for a primary dose, in keeping with the company's suggestions, Chen said.
Those eligible for a booster shot do not have to go through the government's 1922 vaccine platform and can make appointments directly with hospitals offering the vaccine, Chen added.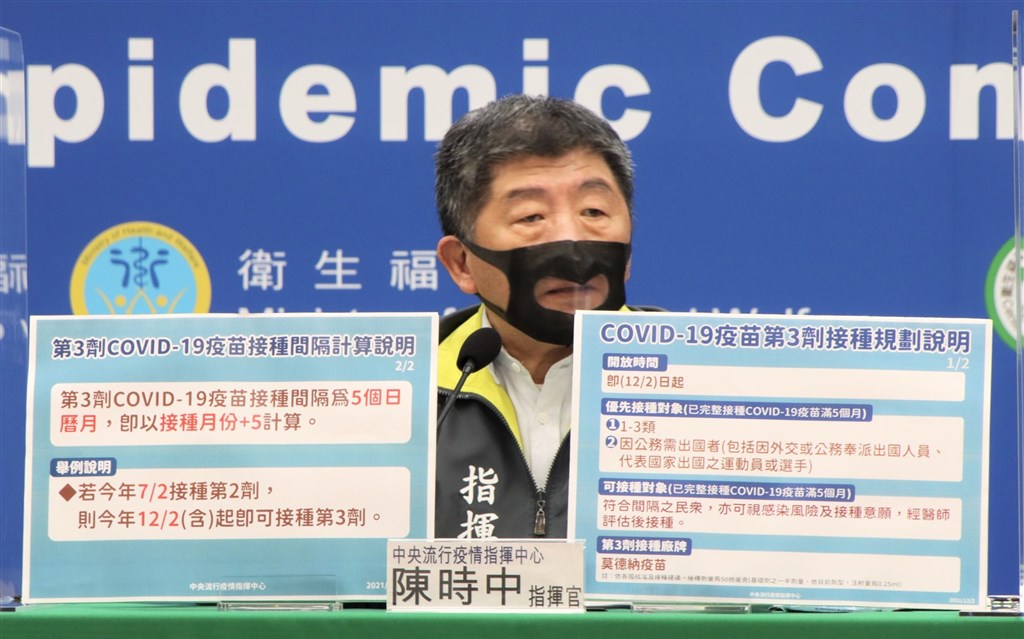 Studies have shown that people experience fewer side effects when getting their third dose compared to their second, the most common side effects being fever, headaches, and pain and redness at the injection site, Central Epidemic Command Center (CECC) spokesperson Chuang Jen-hsiang (莊人祥) said.
Although Taiwan's Advisory Committee on Immunization Practices recommended a six-month interval between the second and third shots, it said the gap could be shortened to five months if necessary, the CECC said.
The CECC has decided on the shortened interval of five months for the first stage of the booster rollout due to concerns over the Omicron variant, which the World Health Organization classified as a "variant of concern" on Nov. 26.
The variant was first discovered in South Africa, and data published by the country's health authorities show that Omicron overtook Delta as the most common strain identified in COVID-19 patients in the country in November, CECC official Lo Yi-chun (羅一鈞) said.
As of Wednesday, 370 Omicron cases had been detected in 27 countries, Lo said.
Due to the variant's mutations, there are concerns it could be more transmissible than previous strains of the virus and that it may more easily reinfect those previously infected with COVID-19.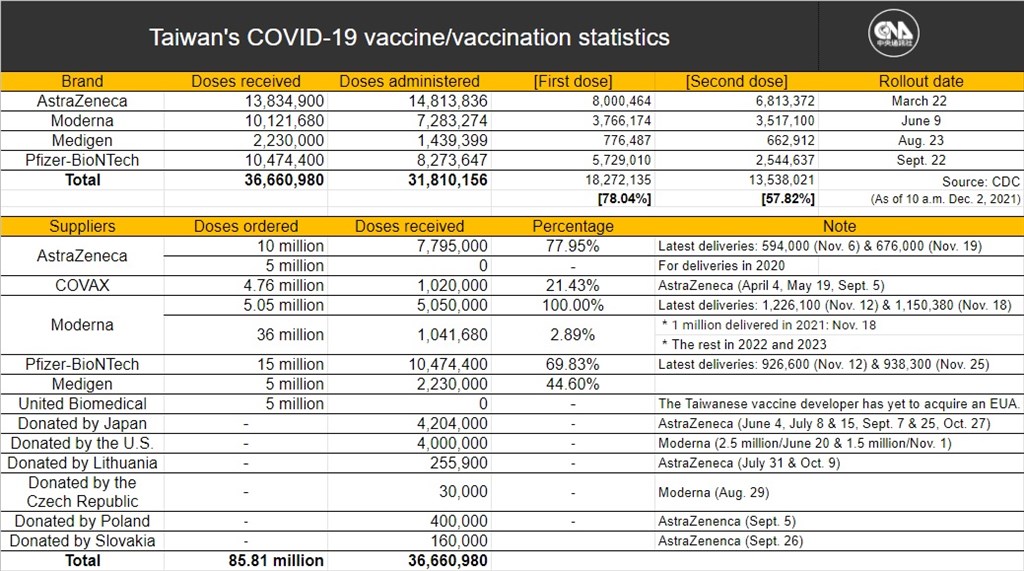 View All