DPP lawmaker reports boyfriend to police for alleged physical assault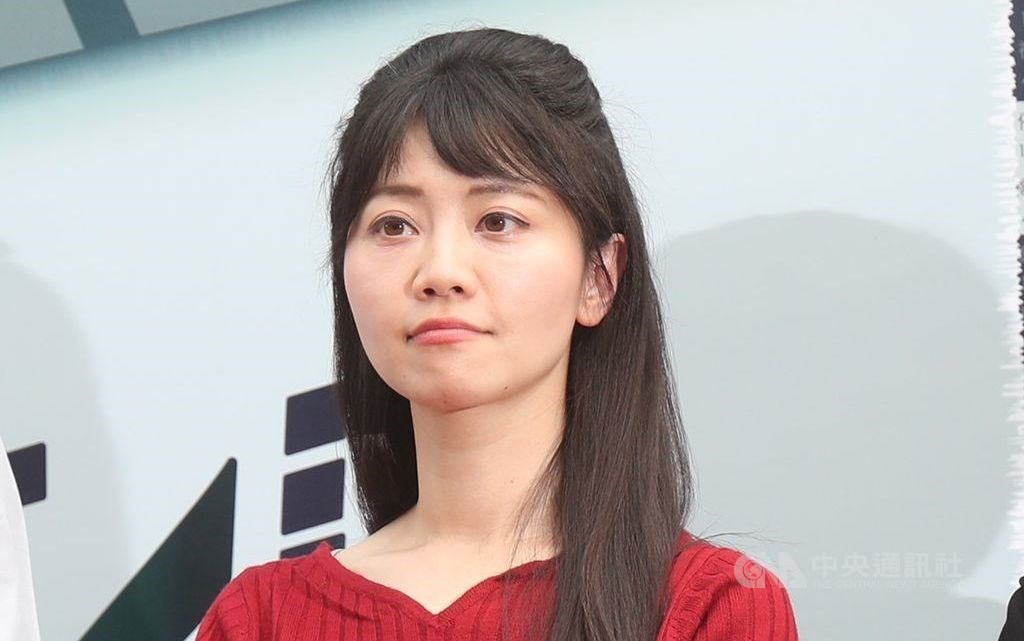 Taipei, Nov. 30 (CNA) Legislator Kao Chia-yu (高嘉瑜) on Tuesday filed a report with the Taipei police against her boyfriend, in which she claims he physically assaulted her during a recent altercation.
At that time the police indicated the case would be transferred to New Taipei Police Department as the alleged incident occurred in Banqiao District.
The New Taipei District Prosecutors Office later said that its Crimes against Women and Children Division has started to collect evidence in the case to determine whether to launch a full investigation.
Kao and her lawyer reported the incident at Zhongxiao East Road police station in Zhongzheng First Precinct in Taipei at around 11 a.m., at which time she was questioned for about an hour.
Earlier in the day, the lawmaker of the ruling Democratic Progressive Party (DPP) thanked everyone for their concern after a tabloid magazine published an exclusive alleging she was physically assaulted by her boyfriend.
"Thank you all for the concern and sorry for making everyone worry," Kao said in a statement issued by her office.
Although Kao did not at that time confirm the Mirror Media report, she did promise to "face the incident" head-on and explain to the public what actually happened in due course.
Several DPP members, including legislative caucus whip Liu Shyh-fang (劉世芳) and Premier Su Tseng-chang (蘇貞昌), publicly expressed their support for Kao while at the same time condemning violence against women.
Kao became a member of Taipei City Council in 2010, and was re-elected twice in 2014 and 2018, before becoming a national-level legislator representing Taipei in 2020.
Also Tuesday, the Taipei Department of Social Welfare said it has offered to assist Kao although it declined to disclose any information for privacy reasons.
The department reminded the public to call 113 for the Women and Children Protection Hotline in the event of domestic violence.
According to the Mirror Media report, the incident occurred on the night of Nov. 11, in a hotel room in New Taipei's Banqiao District, when Kao's partner exploded in anger after finding that she had been exchanging text messages with her ex-boyfriend.
A heated argument ensued, after which the boyfriend, identified by his surname Lin (林), allegedly beat Kao, causing bruises all over her body, the report said.
It also mentioned that the 41-year-old Kao visited National Taiwan University Hospital several days later to establish a medical record of her injuries.
The tabloid report featured a picture of Lin, with a caption that indicated he is currently studying for a doctorate degree at National Chengchi University in Taipei.
According to a recent survey on intimate partner violence (IPV), one in five women in Taiwan have experienced abuse at some stage in their life, whether physical or mental, the Ministry of Health and Welfare's Department of Social Assistance and Social Work said Tuesday.
According to the World Health Organization, IPV is one of the most common forms of violence and can include physical, sexual and emotional abuse, as well as controlling behavior by an intimate partner.
The survey indicates that 19.62 percent of women aged 18-74 in Taiwan have been abused by an intimate partner, with the most common form being emotional abuse (16.76 percent), followed by physical violence (7.97 percent), financial exploitation (7.2 percent), sexual abuse (4.85 percent), stalking and harassment (4.8 percent).