Beached false killer whale slowly recovering: association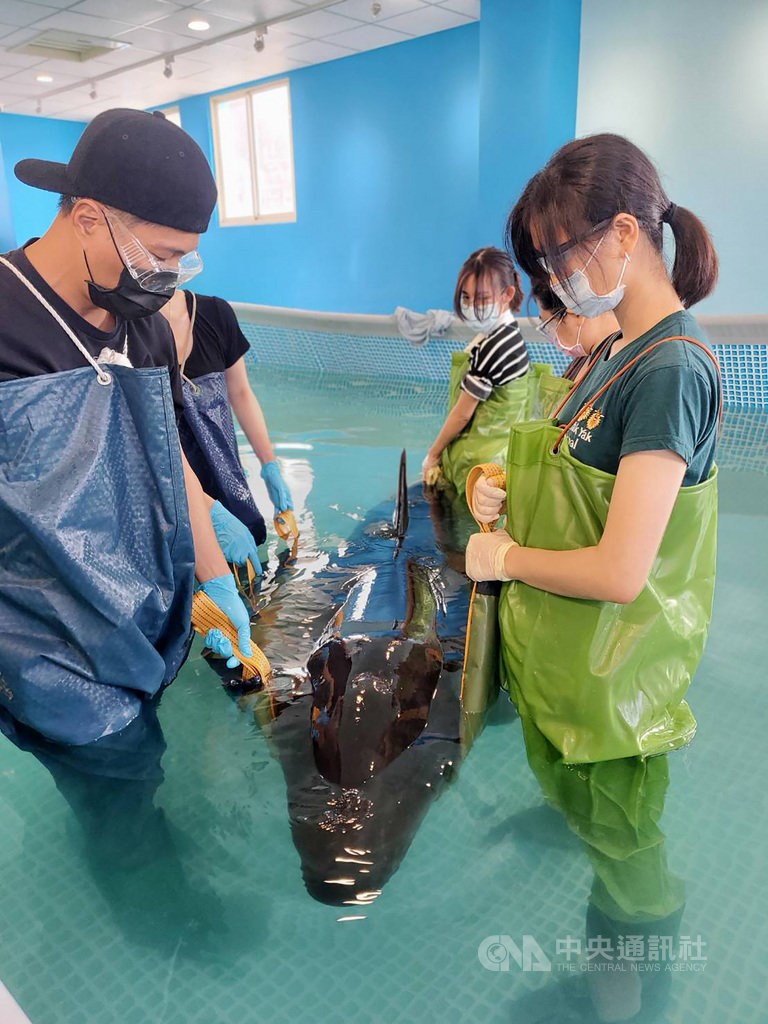 Taipei, Nov. 19 (CNA) A false killer whale that was rescued after it beached in northeastern Taiwan earlier this week is recovering slowly, but it remains too early to tell if it is over the hump, a cetacean rescue unit said Friday.
The false killer whale, which was found stranded on a beach in Yilan County and sent to a rescue center in nearby Keelung, has been able to echolocate (use biological sonar to identify objects and navigate and hunt) and ingest food, according to the Taiwan Cetacean Society.
"It ate one kilogram of fish yesterday and another kilo this morning, which is a good sign," said Taiwan Cetacean Society Secretary-general Tseng Cheng-tsung (曾鉦琮).
The society has mobilized around 150 volunteers to look after the false killer whale around the clock, but it remains hard to tell if the creature is in the clear because the condition of beached animals can change fast, Tseng said.
A total of 29 false killer whales have been stranded on Taiwan's coast over the past 27 years, but this one was the first to remain alive after being placed in a shelter, he said.
The male false killer whale, measuring 3.2 meters long, was not injured when found but was quite weak and relatively small, according to Tseng.
The volunteers has had to put the animal on a canvas to support it in the pool and prevent it from drowning because it cannot swim yet, Tseng said.
Veterinarians have also been involved in rehabbing the animal, which will be released into the sea when it can once again swim on its own, he said.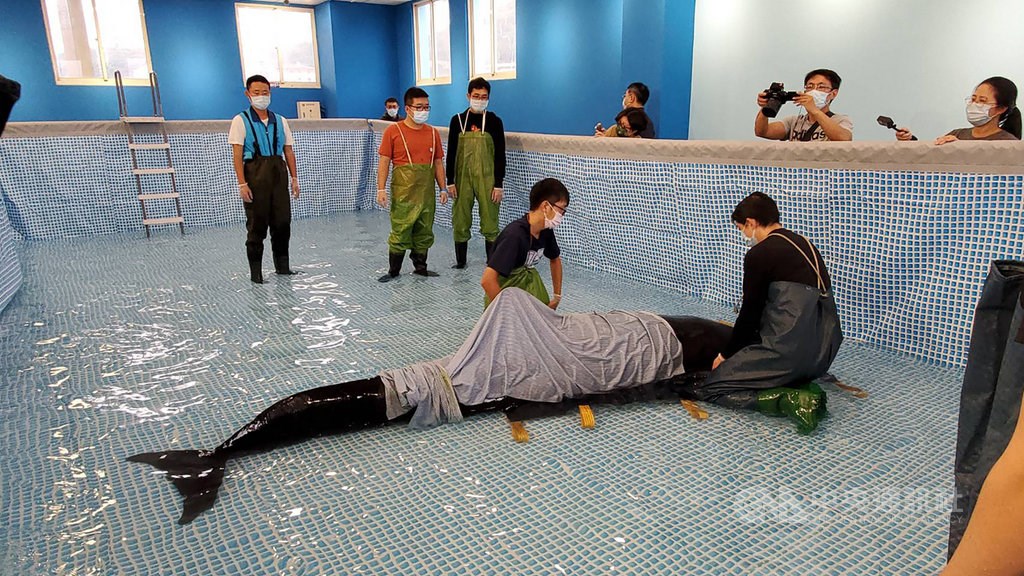 The false killer whale is listed on the IUCN Red List of near-threatened species, can be found in oceans worldwide, but it mainly frequents tropical regions.
It has been seen near Yilan, Hualien, Taitung, and Pingtung counties, as well as the outlying Penghu, Green and Orchid islands, according to the society.
A mature false killer whale can weigh 1-2 metric tons and measure 4-6 meters long, and live to 55-60 years of age, it said.