Taiwan's transgender community calls for more awareness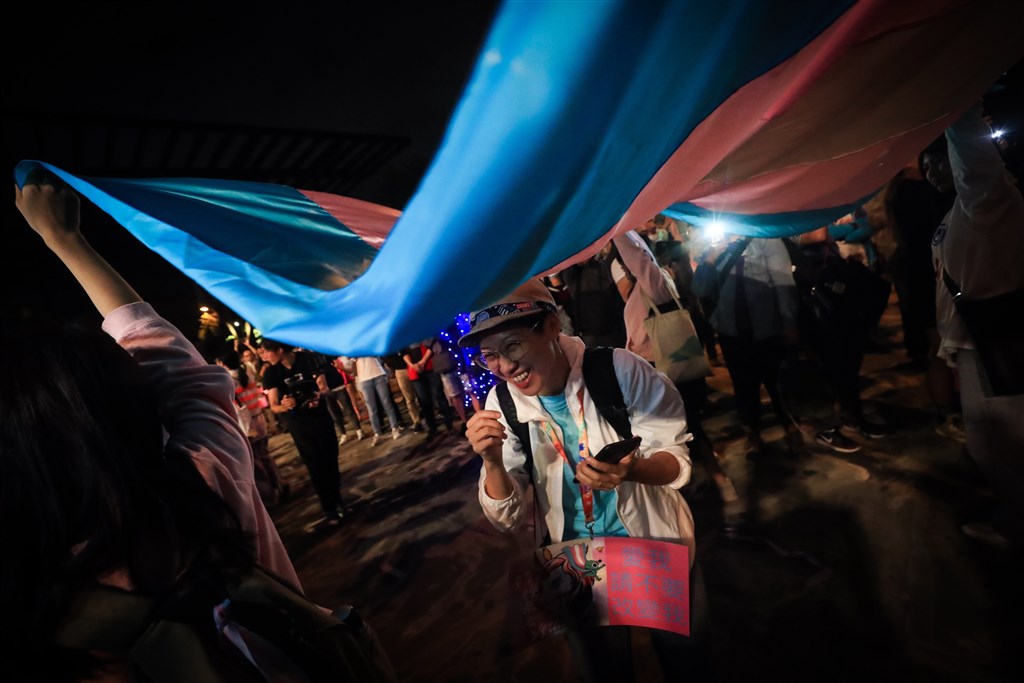 Taipei, Oct. 29 (CNA) Taiwan's transgender people say the society has become more tolerant and open-minded towards them, but they still face discrimination in various aspects of life, speaking at the third annual Taiwan Trans March held online on Friday.
Transgender people have a gender identity or gender expression that differs from their assigned sex at birth.
Due to COVID-19 concerns, this year's Taiwan Trans March was held online for the first time on the night before the 2021 Taiwan LGBT Pride event, which will also be held virtually.
The march was simultaneously live-streamed on YouTube and Facebook and included a small group of people marching around Taipei's Ximending district, as well as several transgender individuals performing and sharing their stories, hoping to advocate for more awareness and understanding toward trans-specific issues.
The event also included a short visit to a number of local LGBTQ+-friendly shops.
Several local and international transgender individuals and activists also spoke about their experiences, while some parents of transgender people showed their support.
Ella (小A辣), a transgender influencer, who finished her gender reassignment surgery last year, joined the march and shared her experience, saying that she suffered bullying in the past, but that Taiwan was becoming more tolerant and open-minded toward transgender people.
"We should bravely be ourselves," she said.
The event organizer Taiwan Tongzhi (LGBTQ+) Hotline Association said that although Taiwan legalized same-sex unions in 2019, transgender issues continue to be sidelined when discussing concerns of the LGBTQ+ community.
As a result, transgender people still face much pressure in various aspects in life, such as employment, school life and medical rights, all of which show why a trans march is needed in Taiwan, the group said.
It hoped the march can provide a platform to raise awareness, as well as encouraging more conversation and understanding about transgender and other non-binary gender issues.
The first Taiwan Trans March in 2019, themed "Seeing Trans," attracted about 2,000 participants, while the second one, themed "Trans With Us" in 2020 attracted more than 1,500 participants despite COVID-19 concerns.
Update
Oct. 30: Taiwan's LGBTQ+ community calls for more friendliness in virtual pride parade