One of two missing from Beishi River outing found dead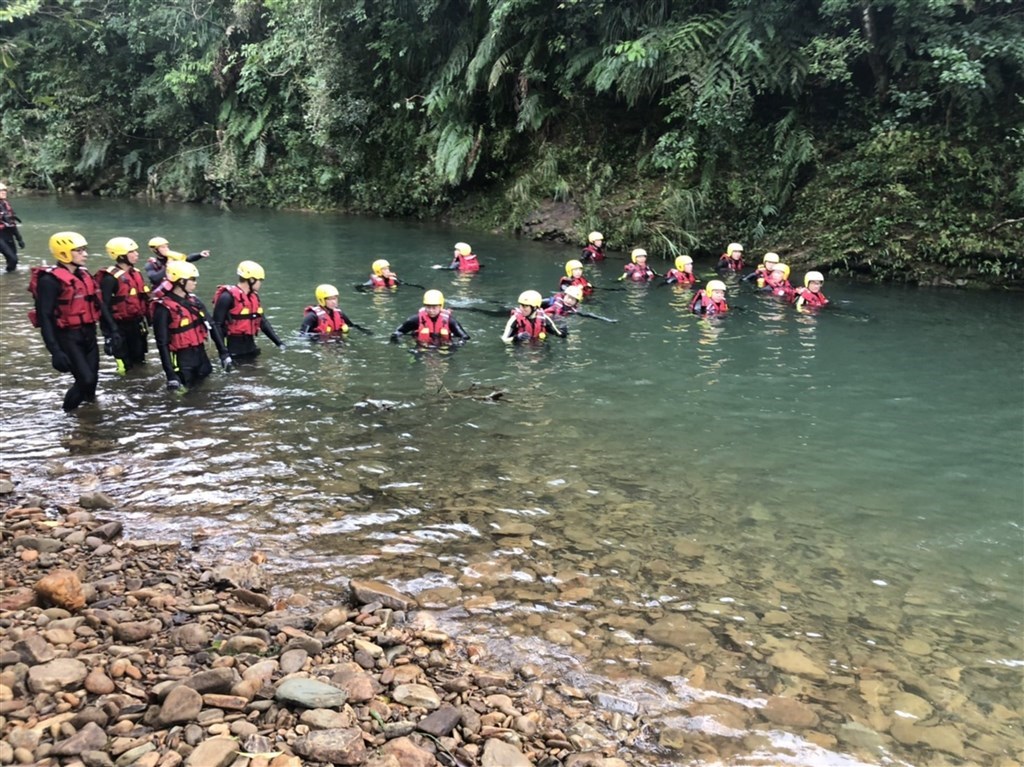 Taipei, Oct. 20 (CNA) A teenage girl who remained missing after six people were swept into New Taipei's Beishi River on an outing on Oct. 16 was found dead Wednesday, bringing the death toll in the tragedy to five with one girl still missing.
The body was found in the downstream part of the Beishi River and confirmed to be a 15-year-old girl surnamed Chen (陳), who was part of a group of 16 adults and 15 children visiting the Hubaotan Historic Trail in the city's Shuangxi District.
Earlier Wednesday, Chen's backpack was found near the area, and the city's fire department sent 378 rescuers there to search for the two young hikers still missing, the other being an 8-year-old girl surnamed Liu (劉).
The group taking part in the outing organized by a Taipei-based outdoor experience company set out for the historic trail on Oct. 16 before turning back due to heavy rain.
On their way back, two adults and four children in the group were attempting to cross the Beishi River via a check dam when they were swept into the water.
The check dam was not part of the designated walking route and lacked safety features such as railings.
Note: the location where the incident took place (right) and around where the teenage girl's body was found along the Beishi River Wednesday.