7 dead, 14 without vital signs, dozens injured in Kaohsiung fire (update 2)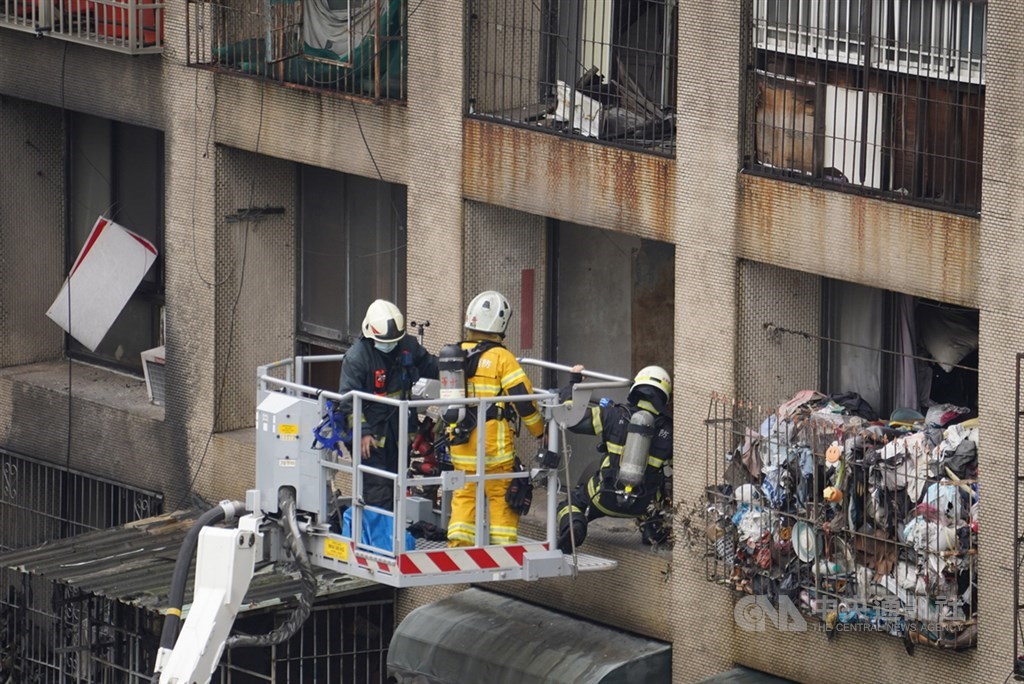 (story updated with the latest casualty number and President Tsai Ing-wen's comments)
Kaohsiung, Oct. 14 (CNA) A fatal building fire in southern Taiwan's Kaohsiung early Thursday has left at least 7 dead, 14 without vital signs and 41 others in hospital, according to fire officials, who said casualties could rise further.
The blaze occurred in a 13-story commercial and residential building on Fubei Road in the city's Yancheng District at around 2:54 a.m. and was extinguished at 7:17 a.m., according to the Kaohsiung City Fire Bureau.
As of noon, firefighters and rescuers dispatched to the blaze had rescued 62 people between 8 and 83 years old and rushed them to hospital, according to the bureau.
Seven of those rescued have since died.
Fourteen others showed no vital signs before arriving at hospital, while the rest suffered minor to severe injuries, according to the bureau's latest tally.
Fire Bureau chief Lee Ching-hsiu (李清秀) predicted that the number of casualties could increase as more may be trapped in the residential part of the building between the seventh and 11th floors.
Firefighters are still combing the 40-year old Cheng Chung Cheng (城中城) building for survivors and are still investigating the cause of the blaze, Lee said.
The fire allegedly broke out on the first floor of the building before it engulfed the entire building, which houses 120 residential units between the seventh and 11th floors, according to fire officials.
Officials said the building's age and stacks of detritus blocking access into many areas had made the rescue more difficult.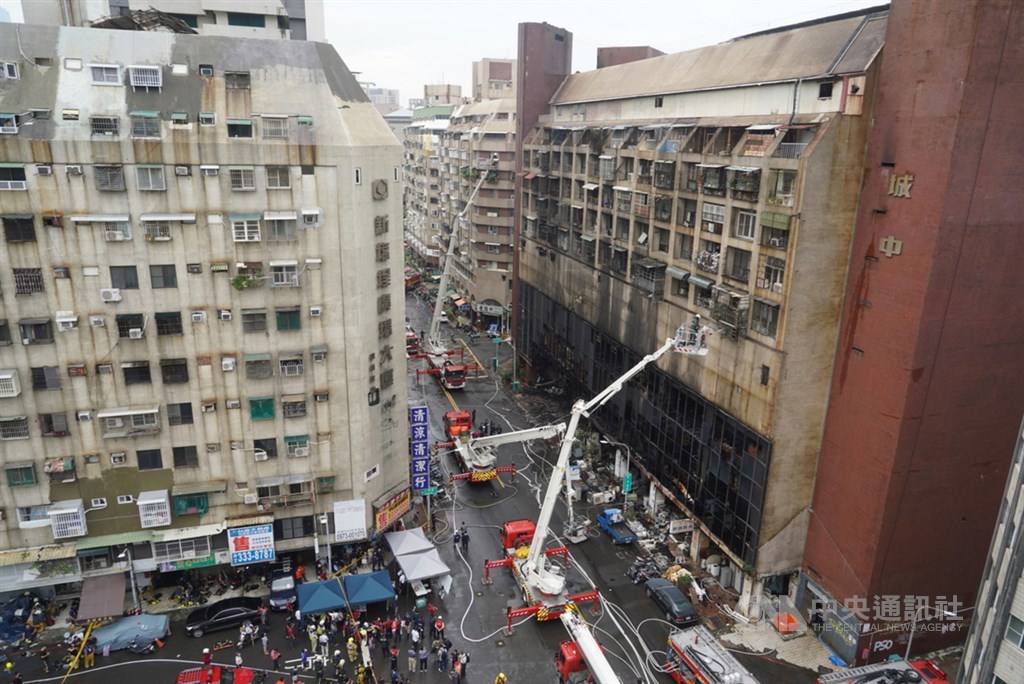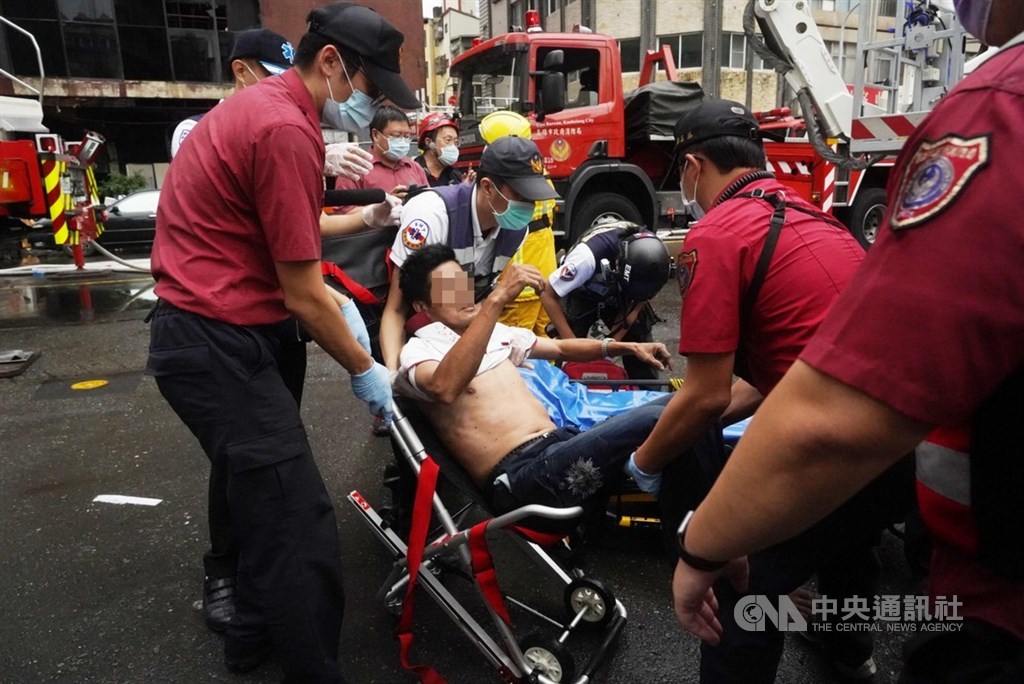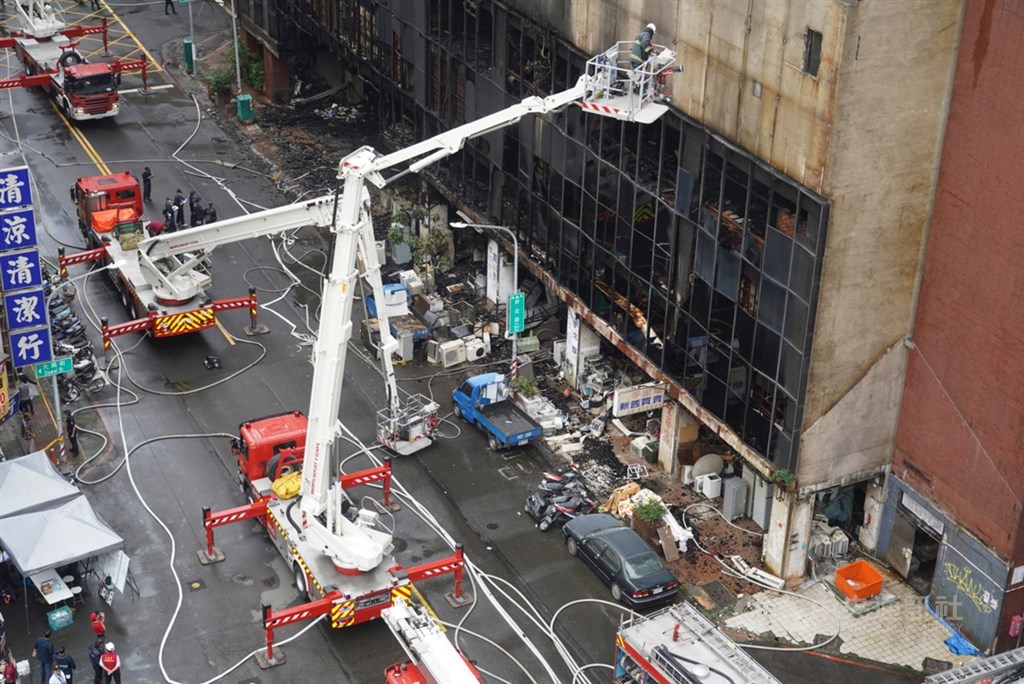 Fubei village chief Lin Chuan-fu (林傳富) told reporters that he heard a loud explosion in the middle of the night and woke up to find the building on fire.
He said over 100 residents, many of them senior citizens with dementia or physical disabilities, live in the building.
Lin added that he was worried that many of them had been unable to escape to safety.
Kaohsiung Mayor Chen Chi-mai (陳其邁), who was present at the scene, said the mixed-use building was built around 1981 and the first to sixth floor of the building previously housed several now-abandoned restaurants, karaoke clubs and a movie theater.
Premier Su Tseng-chang (蘇貞昌) has sent Interior Minister Hsu Kuo-yung (徐國勇) to Kaohsiung to help residents resettle and has also sent condolences to the families of the victims, Cabinet spokesman Lo Ping-cheng (羅秉成) told a CNA reporter Thursday.
Meanwhile, President Tsai Ing-wen (蔡英文) has instructed the Cabinet and the Kaohsiung City government to step up search-and-rescue efforts and do everything they can to assist the victims and their families, according to Presidential Office spokesman Xavier Chang (張惇涵).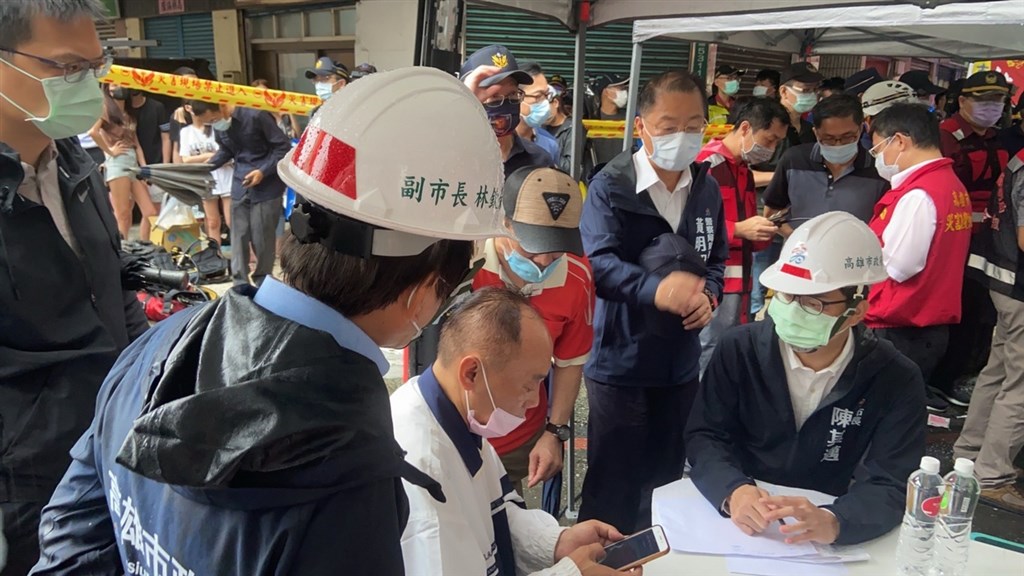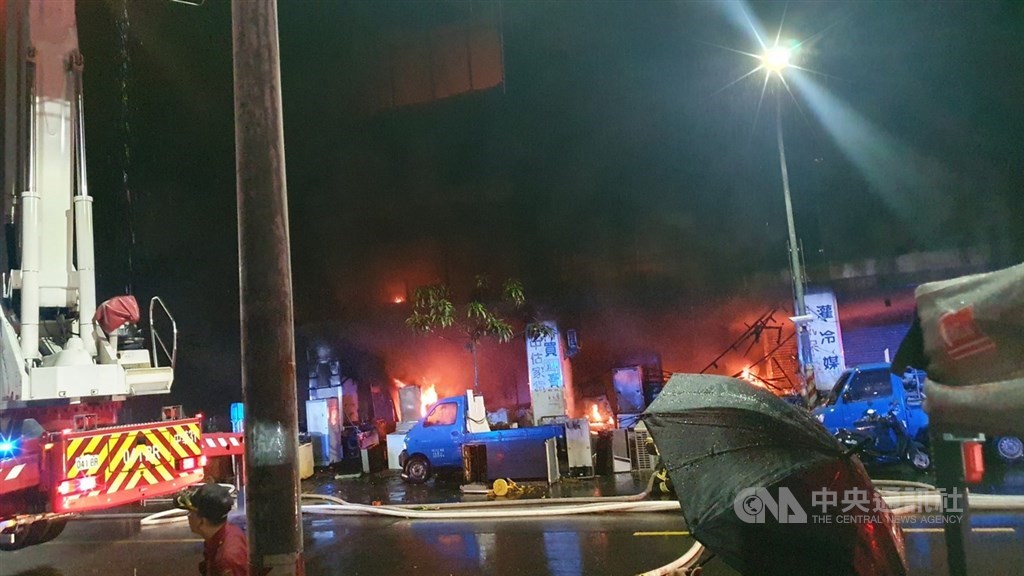 Update
Oct. 15: Two people under investigation for Kaohsiung building fire