CORONAVIRUS
/
Taiwan reports seven new COVID-19 cases, zero deaths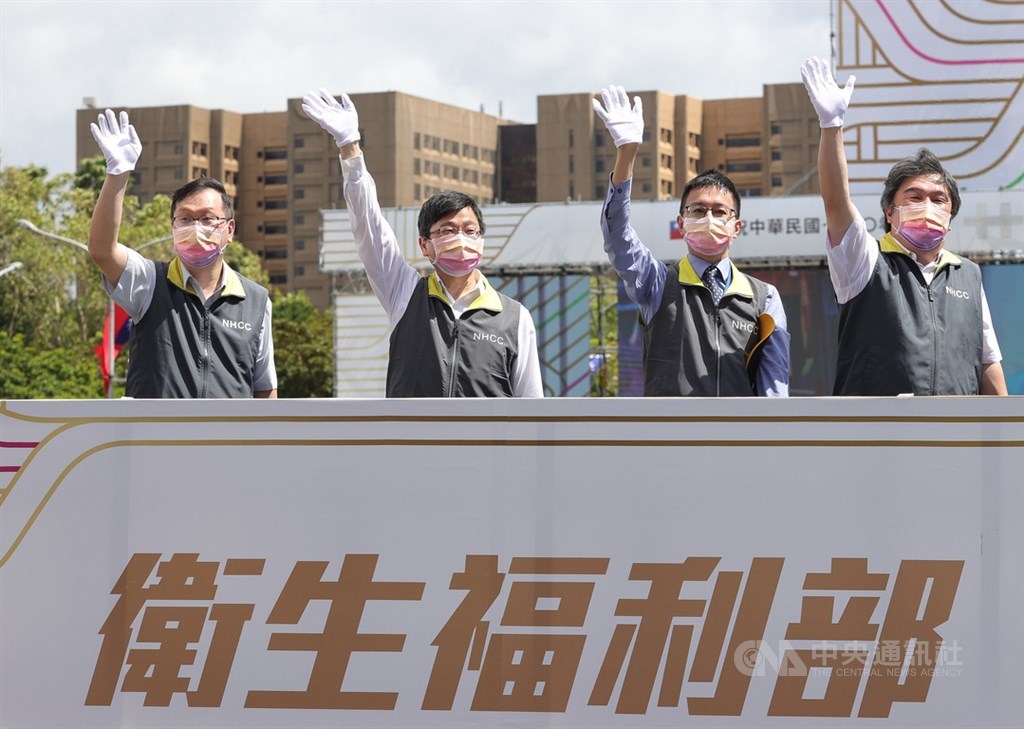 Taipei, Oct. 10 (CNA) Taiwan reported on Sunday seven new cases of COVID-19, all contracted overseas, and zero deaths from the disease, according to the Central Epidemic Command Center (CECC).
The imported cases involved citizens of Taiwan, Myanmar, and Indonesia who traveled to Taiwan recently from Myanmar, Indonesia, Malaysia and Singapore. They all tested positive during quarantine, the CECC said in a statement.
To date, Taiwan has confirmed a total of 16,294 COVID-19 cases, of which 14,418 are domestic infections reported since May 15, when the country first recorded more than 100 cases in a single day.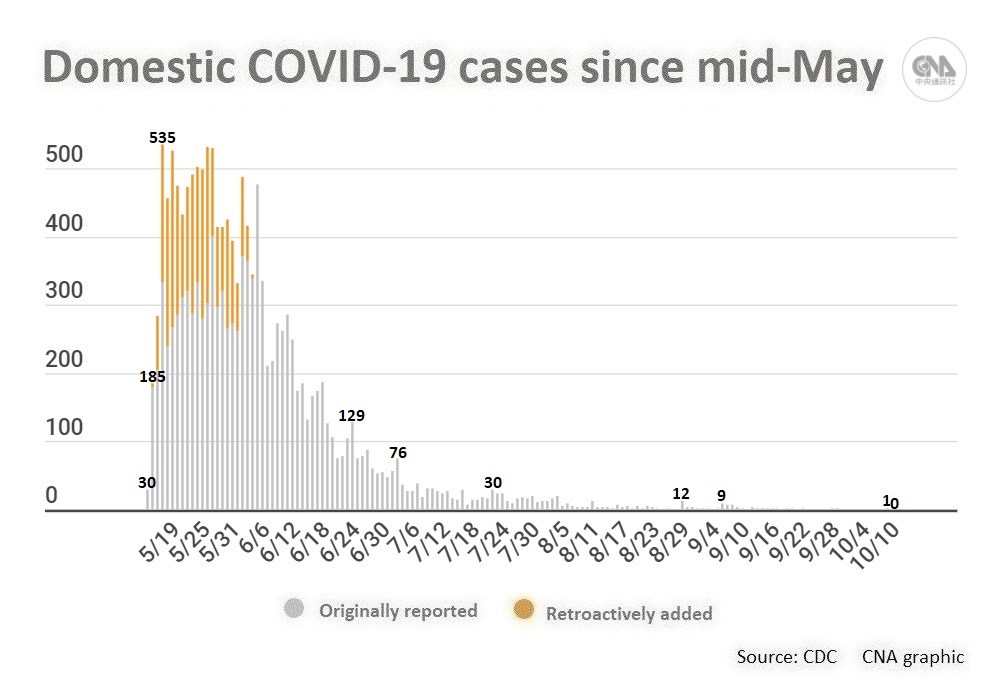 However, since Aug. 15, the daily number of domestic cases has fallen to mostly single digits, totaling 115. Taiwan has reported only one domestic case in October so far, according to CECC data.
With no new deaths reported Sunday, the number of confirmed COVID-19 fatalities in the country remains at 846, with all but 12 recorded since May 15, CECC data showed.
CECC officials typically hold a press briefing at 2 p.m. daily to report on new COVID-19 cases and other matters related to the disease, but Sunday's briefing was canceled because it was the National Day of the Republic of China, the formal name of Taiwan.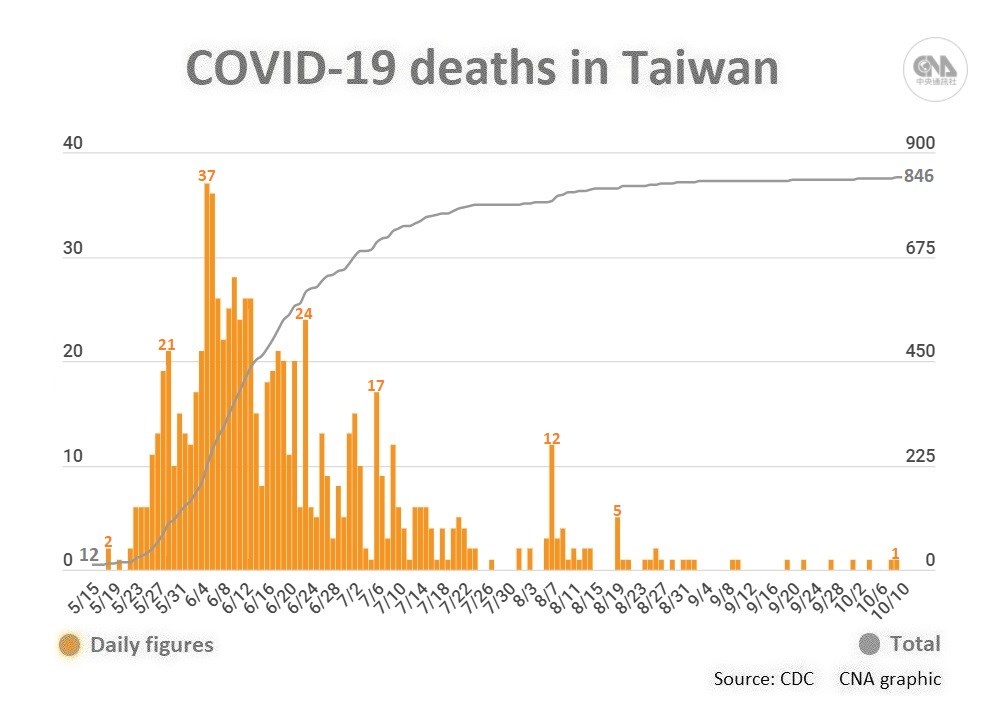 Recent cases
Oct. 9: Taiwan reports 4 new COVID-19 cases, one death
Oct. 8: Taiwan reports 12 new imported COVID-19 cases, one death
Oct. 7: Taiwan reports 4 new COVID-19 cases, all imported
Oct. 6: Taiwan reports 5 new COVID-19 cases, no deaths
Oct. 5: Taiwan reports no new domestic COVID-19 cases for sixth straight day
View All