CORONAVIRUS
/
Taiwan reports no new domestic COVID-19 cases for sixth straight day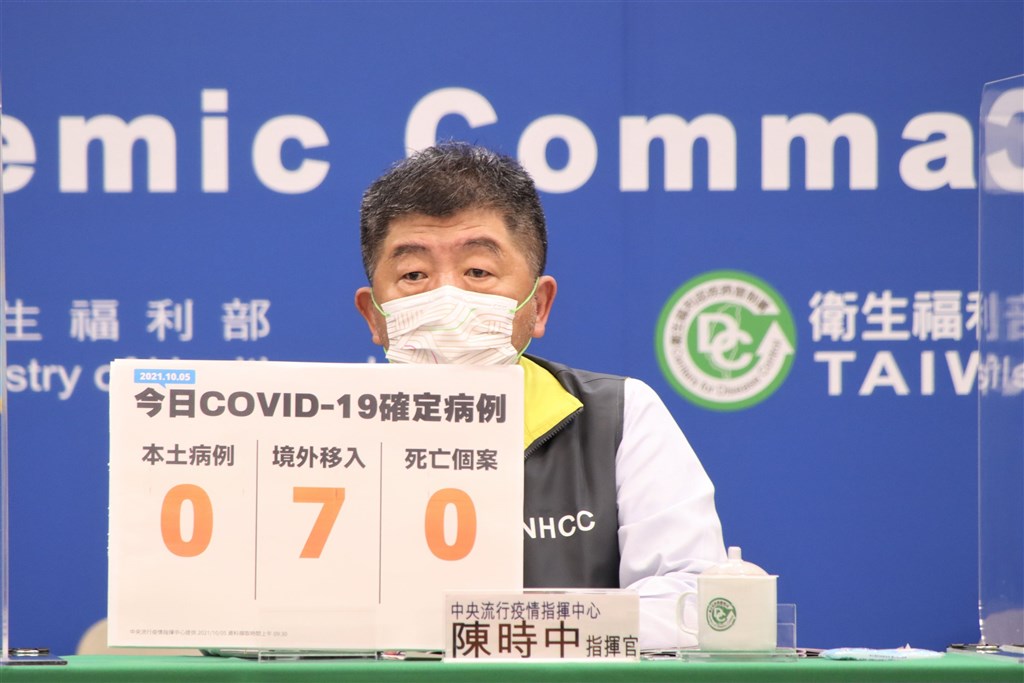 Taipei, Oct. 5 (CNA) Taiwan on Tuesday marked six consecutive days without any new domestically transmitted COVID-19 infections, but it recorded seven new imported cases, the Central Epidemic Command Center (CECC) said.
The seven cases involved six Taiwanese nationals and a citizen of Malaysia, who all arrived in Taiwan recently and tested positive during quarantine, according to the CECC.
Three of the seven patients can be classified as breakthrough infections, as they tested positive 14 days after being fully vaccinated against COVID-19, the CECC said.
To date, Taiwan has confirmed a total of 16,262 COVID-19 cases, of which 14,417 are domestic infections reported since May 15, when the country first recorded more than 100 cases in a single day.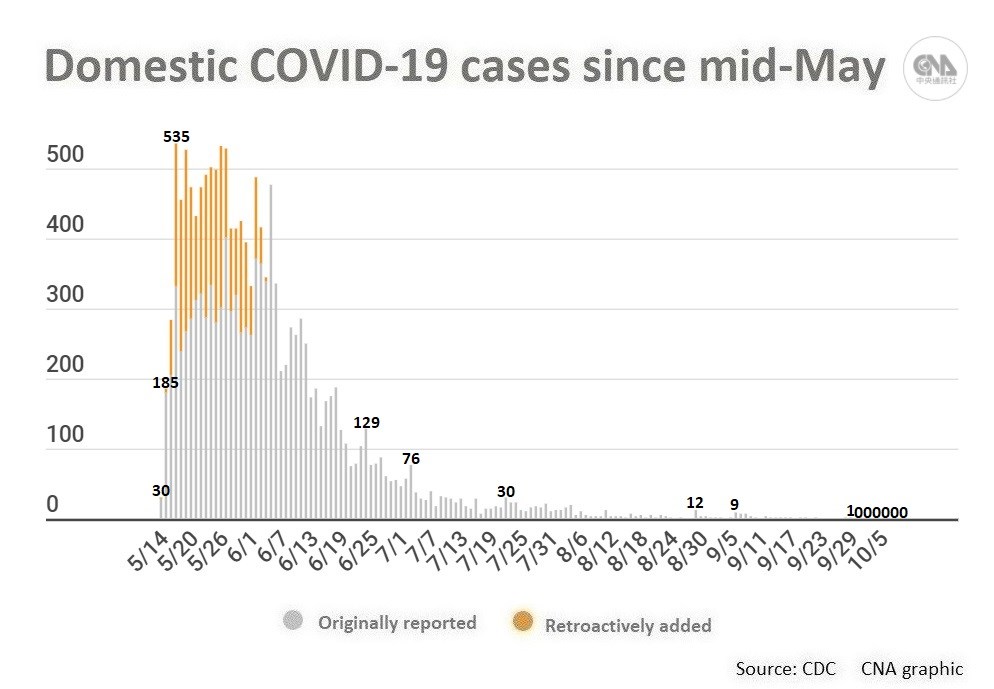 However, since Aug. 15, the daily number of domestic cases has fallen to mostly single digits, totaling 114, according to CECC data.
With no new deaths reported Tuesday, the number of confirmed COVID-19 fatalities in the country remained at 844, with all but 12 recorded since May 15, CECC data showed.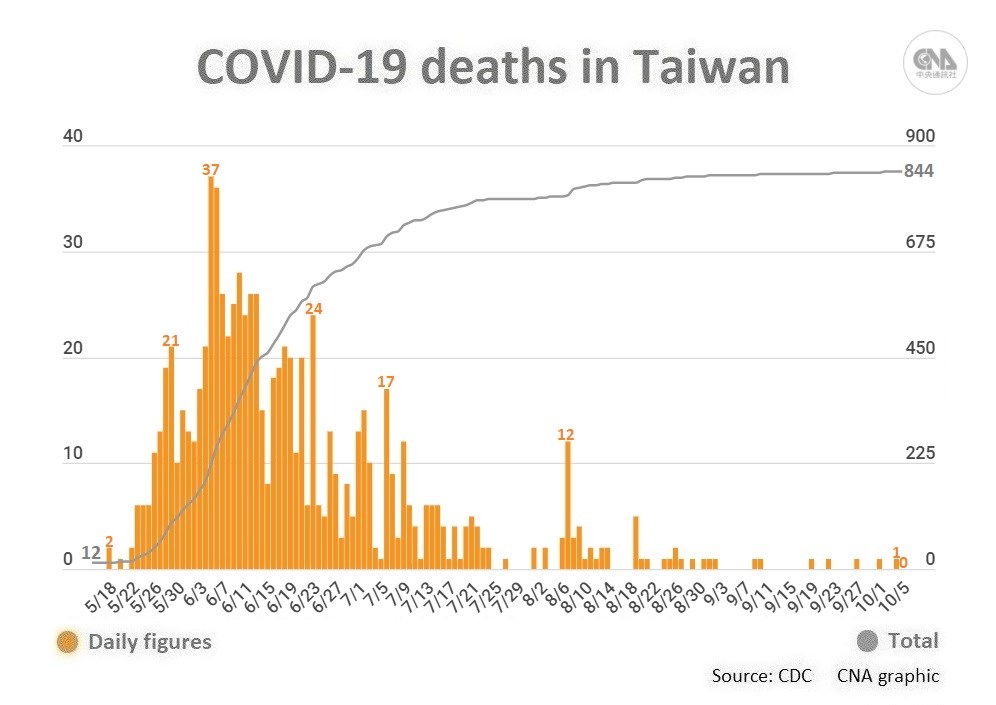 Recent cases
Oct. 4: Taiwan extends Level 2 COVID-19 alert two weeks, reports five new cases
Oct. 3: Taiwan reports zero new domestic cases, relaxes mask mandate
Oct. 2: Taiwan reports 10 new COVID-19 cases Saturday
Oct. 1: Taiwan reports 11 new COVID-19 cases, one death
Sept. 30: Taiwan reports seven new COVID-19 cases, zero deaths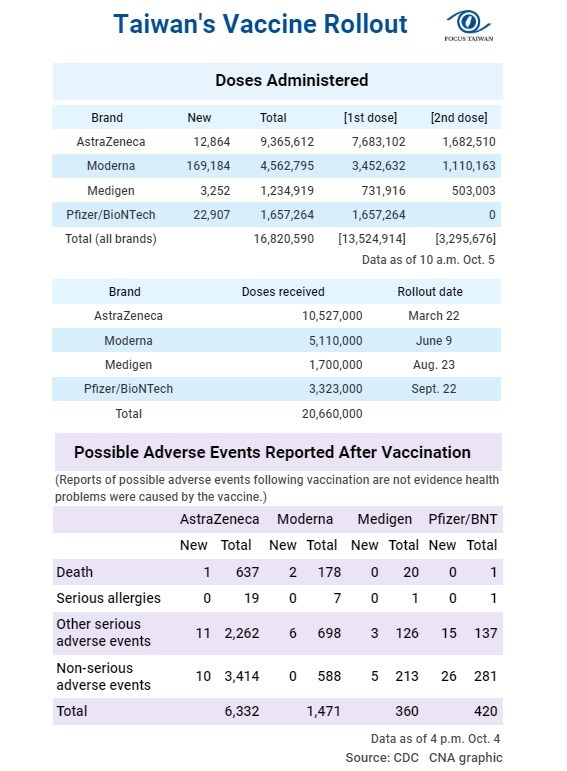 View All