Taiwan has learned from 921 earthquake: President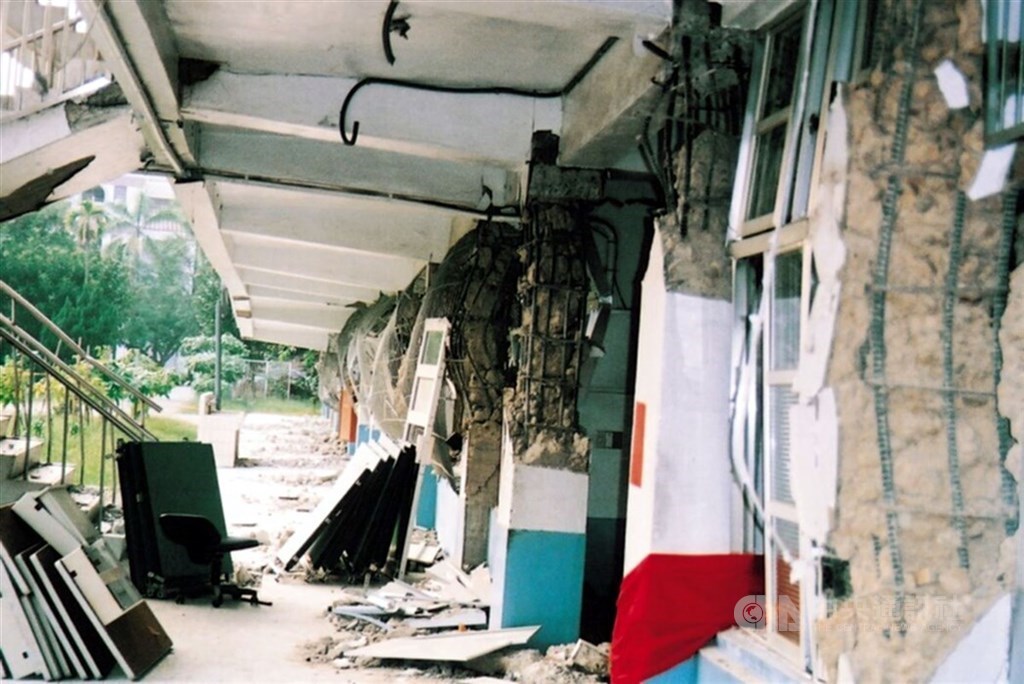 Taipei, Sept. 21 (CNA) Tuesday was the 22nd anniversary of a massive earthquake that devastated central Taiwan on Sept. 21, 1999, and President Tsai Ing-wen (蔡英文) hailed improvements made since then to strengthen the country's disaster resilience.
In a post on her Facebook page, Tsai said Taiwan has turned the lessons learned from the earthquake into improvements in disaster prevention, including the development of better infrastructure and technology.
The magnitude 7.3 earthquake, one of the deadliest in Taiwan's living history, killed more than 2,400 people and left over 100,000 homeless after more than 44,000 houses fully collapsed and 41,633 partly collapsed, according to the Ministry of the Interior figures.
Over the years, the government has developed its abilities to help people respond more quickly to disasters, Tsai said.
One example is the public warning system introduced by the Central Weather Bureau (CWB) in 2016, which sends mobile phone users warnings in the event of an earthquake, Tsai said.
According to the CWB, Taiwan is the third country in the world ‒ after Mexico and Japan ‒ to have such a service.
As of now, the CWB system is able to broadcast earthquake warnings to the public within 10 seconds after an earthquake occurs, it said.
After the 921 earthquake, regulations and rescue protocols in Taiwan were also overhauled to improve the country's disaster preparedness, the CWB said, adding that it has also developed various earthquake monitoring mechanisms.
Tsai said Taiwan continues to raise awareness of disaster prevention, through education and drills and more extensive training to frontline rescuers.
Also on Tuesday, the American Institute in Taiwan said on its Facebook page that it admired the perseverance and resilience of the people in Taiwan to recover from the 921 earthquake.
"Taiwan has worked hard to develop its ability to respond to various kinds of emergencies and has become a leader of disaster preparedness in the region, sharing its expertise with the international community," it said.