CORONAVIRUS
/
Taiwan reports eight new COVID-19 cases, no deaths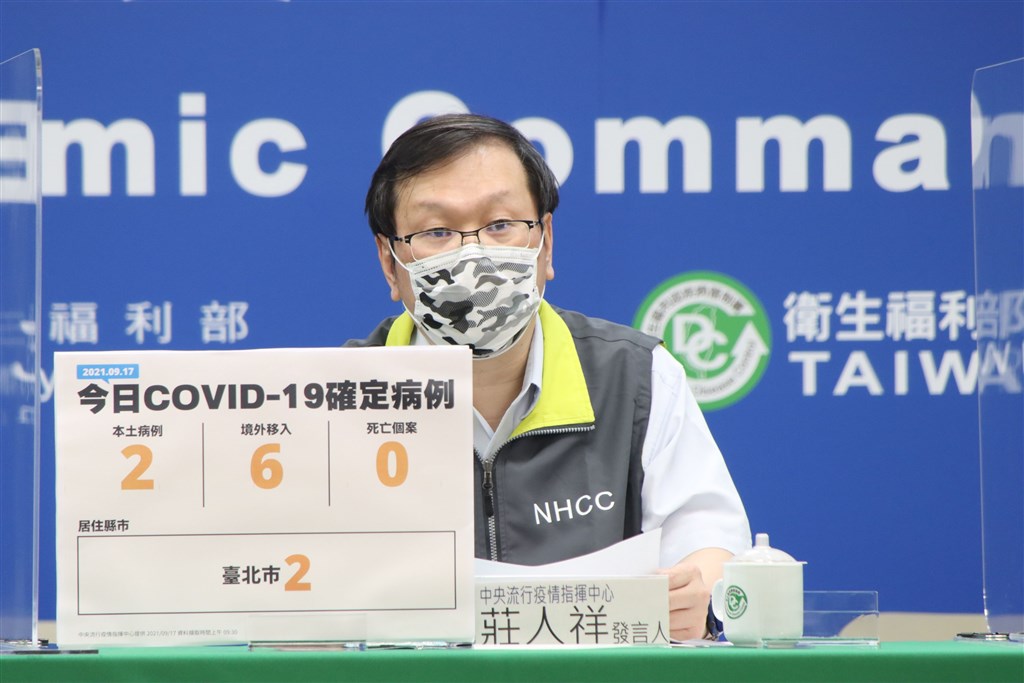 Update: Taiwan reports two new domestic COVID-19 cases, both in Taipei
Taipei, Sept. 17 (CNA) Taiwan reported eight new COVID-19 cases -- two transmitted domestically and six contracted overseas -- and no deaths from the disease on Friday, according to the Central Epidemic Command Center (CECC).
The two domestic cases were both in Taipei and involved two female patients in their 20s and 70s, respectively, the CECC said, adding that authorities were still trying to identify the possible sources of infection.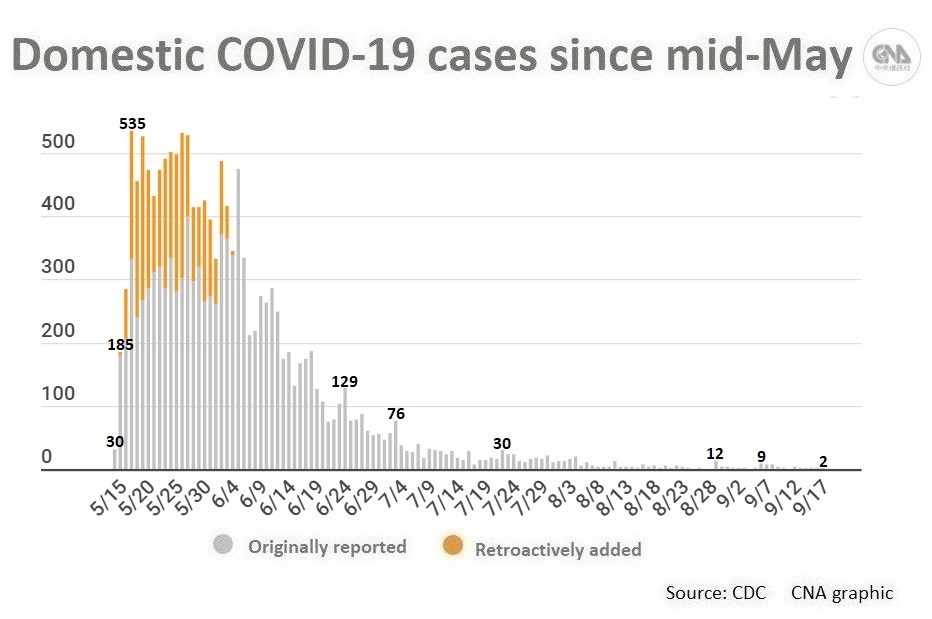 Meanwhile, five more people linked to a preschool cluster of 33 cases in New Taipei's Banqiao District have been confirmed as infected with the Delta variant of the COVID-19 virus, bringing the number of Delta cases in the cluster to 28, according to the CECC.
Of the six new imported cases reported Friday, four were Taiwanese nationals who recently returned from the United States, Indonesia and Malaysia, while the other two were citizens of Lithuania and Indonesia, the CECC said.
The eight new cases bring the total in Taiwan to 16,123, of which 14,411 are domestic infections reported since May 15, when the country first recorded more than 100 COVID-19 cases in a single day.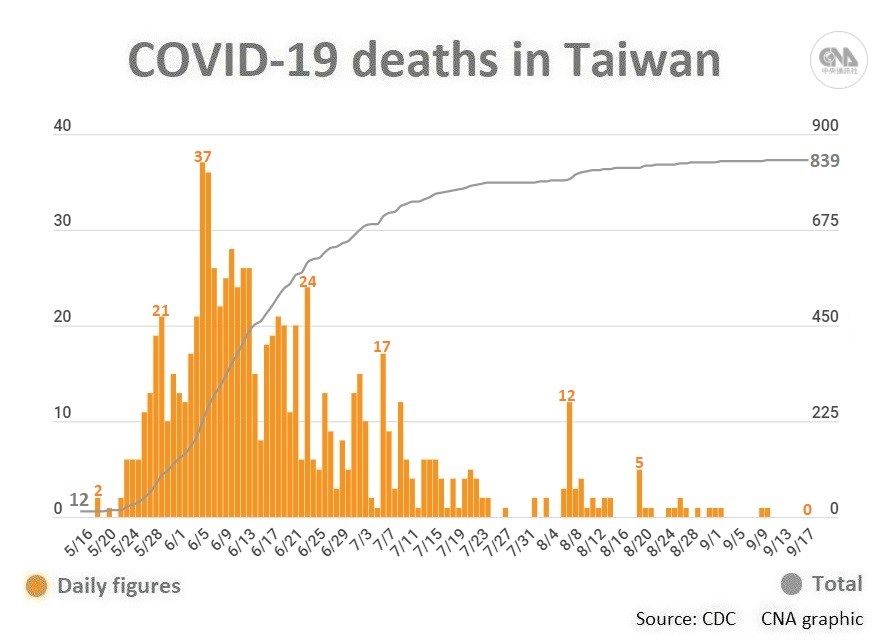 No new deaths from the disease were recorded Friday, the CECC said. To date, 839 people have died of COVID-19 in Taiwan, including 827 since May 15.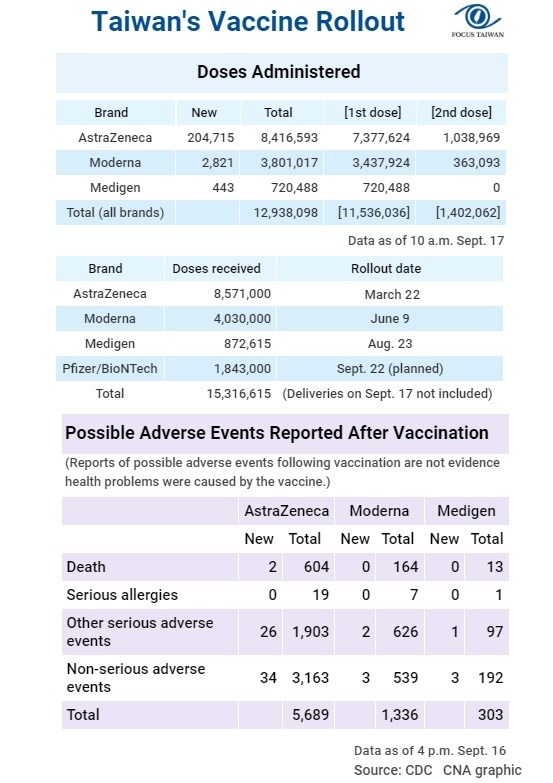 Recent cases
Sept. 16: New Taipei COVID-19 Delta cluster grows to 33 cases
Sept. 15: Aircraft cabin cleaner confirmed as infected with COVID Delta variant
Sept. 14: COVID cluster under control; no immediate plans to tighten rules: CECC
Sept. 13: One new COVID-19 case confirmed in preschool cluster; total at 30
Sept. 12: Two new cases confirmed in New Taipei preschool cluster; total at 29
View All