Pfizer-BioNTech vaccine take-up high among 12-17 age group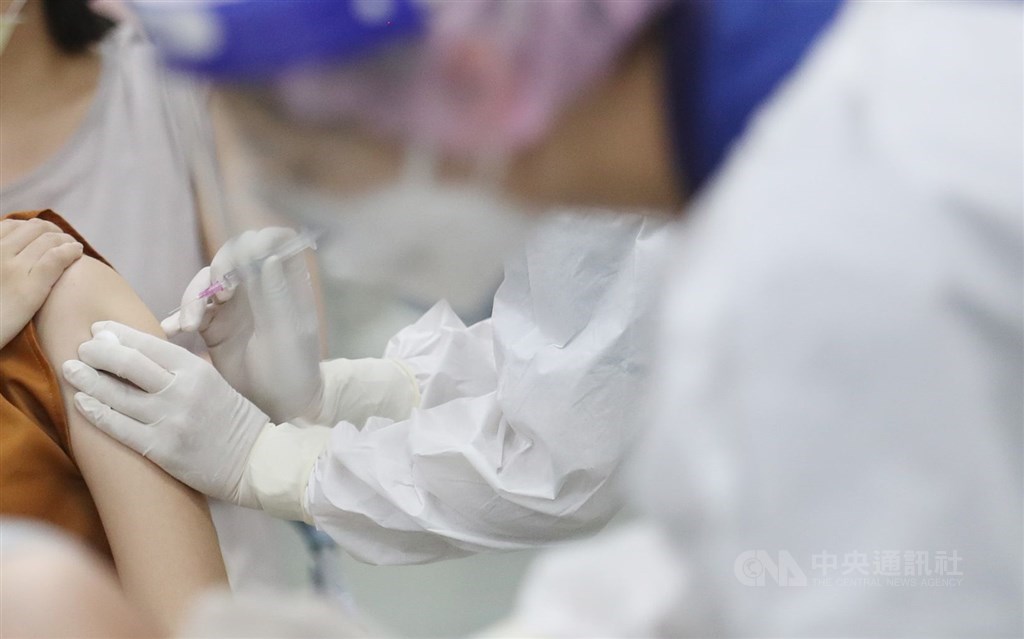 Taipei, Sept. 14 (CNA) Take-up of the Pfizer-BioNTech (BNT) COVID-19 vaccine by students in the 12-17 age group in several cities and counties in Taiwan has been high, according to data released by local governments.
Taiwan is scheduled to begin rolling out the vaccine on Sept. 22, with students aged 12-17 first in line.
Those in the age group who attend elementary or overseas schools, or are being home-schooled, have to make a reservation on the government vaccination platform before going to a hospital to receive their jabs.
Meanwhile, those at junior or senior high school have the choice of receiving the vaccine either at their school or a hospital. Parents are required to sign a consent form for their children to be vaccinated, and students have been instructed to hand the form to their schools so health officials can determine how many doses are needed per school.
Taipei's Department of Education said Tuesday that of the 148,760 students enrolled in schools that have finished collecting the forms, 93.8 percent indicated their willingness to get the vaccine at school.
Another 1.3 percent said they would be receiving the jab at hospitals, while 4.8 percent either didn't hand in the consent form or said no to the vaccine.
Of the 133,032 students aged 12-17 in Taoyuan, 93 percent handed in affirmative consent forms as of Monday, according to a statement issued by the city government.
In Changhua County, central Taiwan, 96 percent of 61,818 12-17-year-olds have handed in affirmative consent forms, which Magistrate Wang Huei-mei (王惠美) said "exceeded expectations."
Also Tuesday, Kaohsiung Mayor Chen Chi-mai (陳其邁) said that 96 percent of junior high school students and 92 percent of senior high school students will take the vaccine.
The Pingtung County government said that 92.11 percent of 35,722 students in the 12-17 age group will receive the vaccine.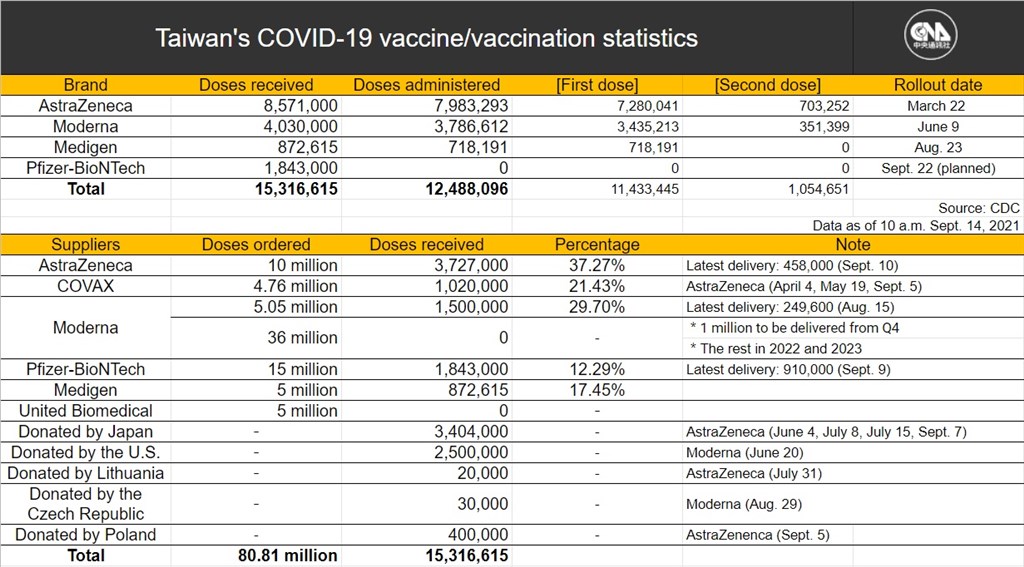 Health and Welfare Minister Chen Shih-chung (陳時中) said that willingness to get the vaccine was "high," though more time is needed to finish calculating the exact number.
Taiwan has so far received around 1.8 million doses of the Pfizer-BNT vaccine, part of a total of 15 million doses of the vaccine ordered and donated to the government by three private entities -- Taiwan Semiconductor Manufacturing Co., Hon Hai Precision Co./YongLin Charity and Education Foundation, and the religious group Tzu Chi Foundation.
Children aged 12-17 have priority for the Pfizer-BioNTech vaccine, followed by those aged 18-22. The CECC has not yet decided which group will come next in the rollout.
To date, 48.6 percent of Taiwan's 23.5 million population have received at least one dose of a COVID-19 vaccine since the rollout began on March 22, CECC data released Tuesday showed.
However, only 1,054,651, or 4.4 percent of the population, have obtained the two doses required to be fully vaccinated.