CORONAVIRUS
/
BioNTech vaccines to arrive Wednesday; people 12-22 to be prioritized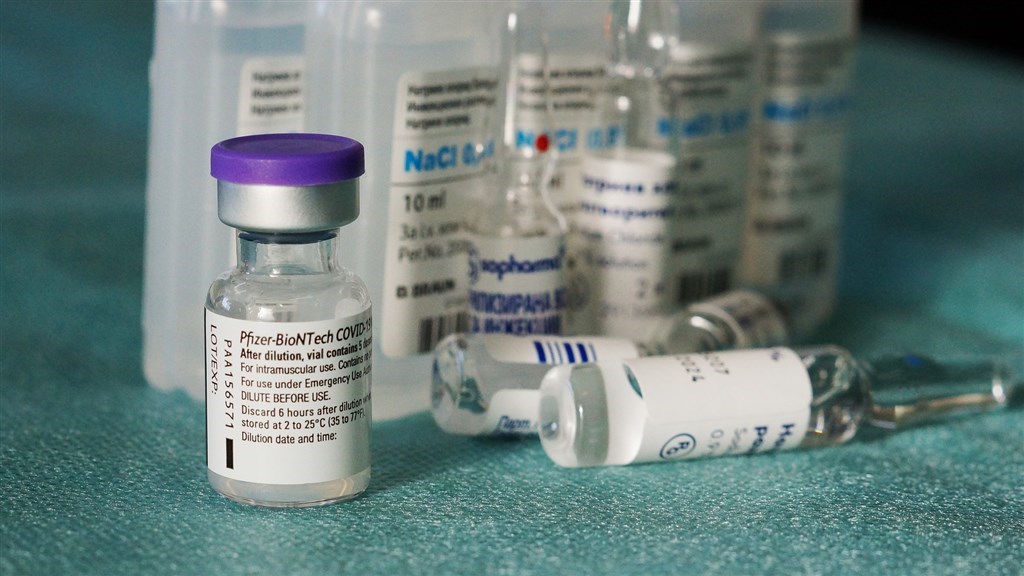 Taipei, Aug. 31 (CNA) Taiwan is expected to receive its first batch of Pfizer-BioNTech (BNT) COVID-19 vaccines on Wednesday, and they will be administered first to people between 12 and 22 years of age, Health Minister Chen Shih-chung (陳時中) said Tuesday.
"This delivery is very important to Taiwan," Chen said at a press briefing, adding that he will be at the airport when the first shipment of some 900,000 doses of the Pfizer-BNT vaccine arrives in Taiwan.
It is part of a total of 15 million doses of Pfizer-BioNTech that were procured and donated to the government by three private entities -- Taiwan Semiconductor Manufacturing Co., Hon Hai Precision Co.'s YongLin Charity and Education Foundation, and the religious group Tzu Chi Foundation.
According to Tzu Chi, the first shipment is scheduled to be delivered Wednesday.
When the first batch is delivered, the government plans to inoculate people 12-17 years of age at their schools and also at hospitals and clinics, if they receive appointment notices, Chen said.
After that, people aged 18-22 who have not yet received a COVID-19 vaccine will be able to get a Pfizer-BNT jab, if they have registered for it, and then the rest of the population who have registered for that brand will get their shots, depending on availability, he said.
Chen did not give a timeline for the rollout of the Pfizer-BioNTech vaccine but said he hopes it can cover all age groups. He had said recently that the vaccination rate in Taiwan will be a factor in the country's decision to lift its current border controls in the future.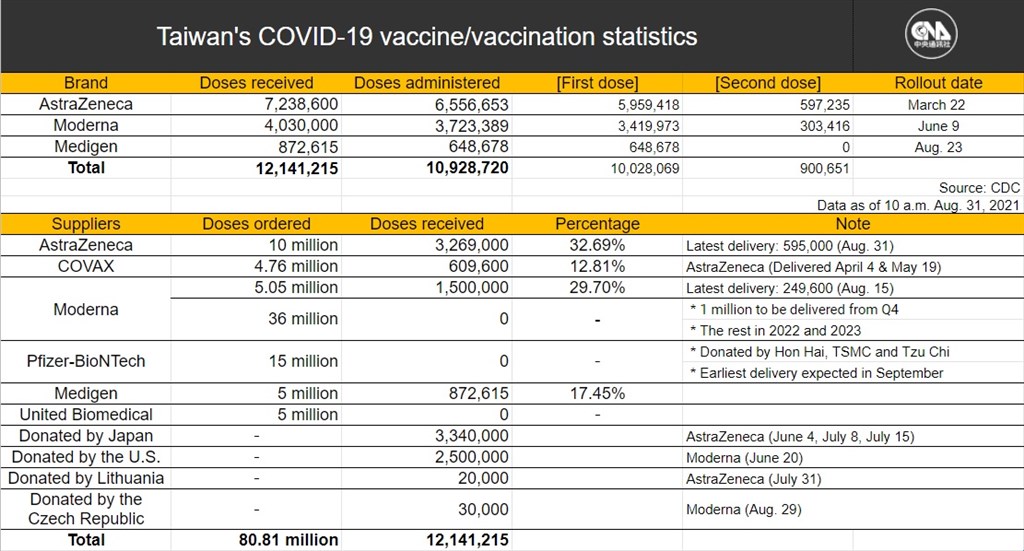 Also on Tuesday, the Central Epidemic Command Center (CECC), which Chen heads, said people aged 23-28, who had registered before July 19 and listed the AstraZeneca vaccine as a choice, can make appointments Sept. 3-4 to receive their shots Sept. 3-10.
Since Taiwan launched its COVID-19 vaccination program on March 22, some 10 million people, or 42.73 percent of the country's 23.5 million population, have received at least one dose of a COVID-19 vaccine.
However, as of Tuesday, only 3.8 percent had obtained the two doses required to be fully vaccinated, according to the CECC.
View All