Coast Guard rescues 10 Indonesian crew from run aground ship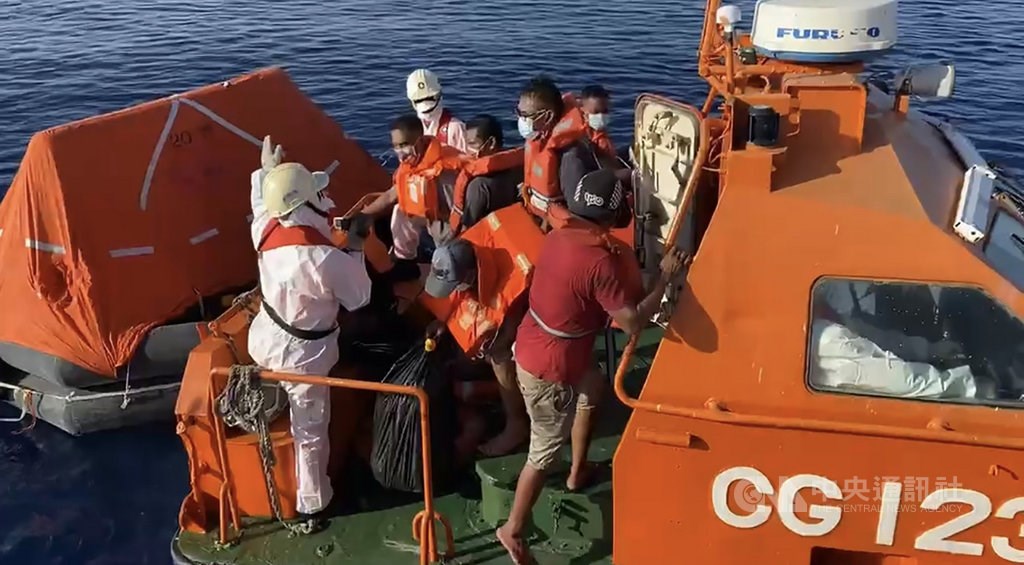 Taipei, Aug. 19 (CNA) Ten Indonesian crew members were rescued from a cargo ship which ran aground and was at risk of sinking in waters off the west coast of central Taiwan, a local Coast Guard station said Thursday in a press statement.
Coast Guard personnel responded to a distress call at around 6:10 a.m. that a Sierra Leone-registered cargo vessel, named Fu Lin 88, had run aground 13 nautical miles offshore from a fishing port in Yunlin County, the Coast Guard said.
The vessel began to tilt after water entered its engine room, the Coast Guard said.
A 500-tonne Coast Guard patrol ship sent to the area picked up 10 Indonesian crew members in three life rafts, none of whom showed signs of injury, it said, adding that the rescuers all wore PPE during the rescue.
The rescued foreign nationals were taken to a quarantine facility in Kaohsiung for COVID-19 testing, in line with the government's COVID prevention protocols, the Coast Guard said.
They will later be transferred to the Centers for Disease Control Southern Regional Center and the local station of the National Immigration Agency for follow-up processing, the Coast Guard said.
Meanwhile, the Environmental Protection Bureau of Yunlin County said no oil spill has been detected so far in the area where Fu Lin 88 was ran aground.
Relevant agencies will continue to monitor the situation and prepare for any eventuality, the bureau said.