Recent rainfall boosts Taiwan reservoir levels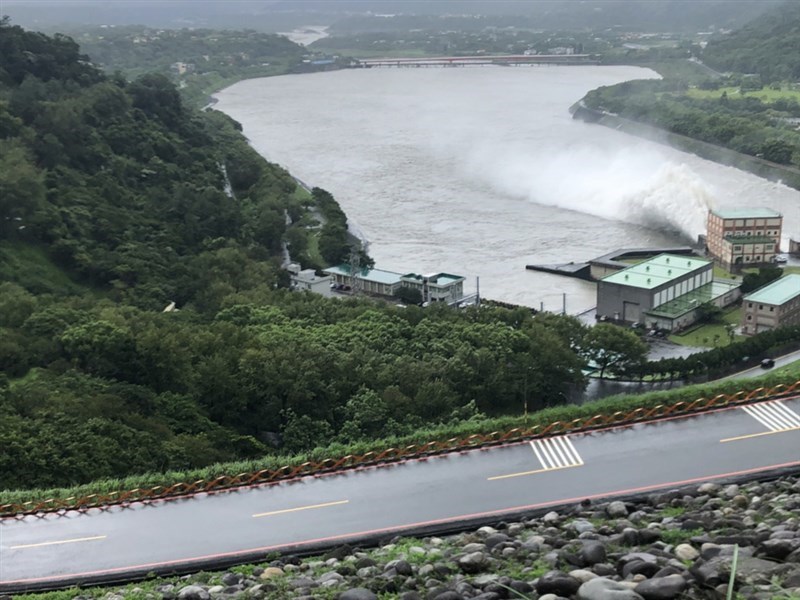 Taipei, Aug. 9 (CNA) Heavy rains over the weekend brought by a tropical depression and southwesterly winds have boosted water levels in the country's major reservoirs to more than 80 percent in capacity.
As the result of the torrential rains, the water levels at Shimen Reservoir in Taoyuan and Feitsui Reservoir in New Taipei reached 97.6 percent and 91.7 percent of capacity, respectively, Water Resources Agency (WRA) data showed.
Water levels were at 96.2 percent of capacity at Mingde Reservoir in Miaoli County, 93.7 percent of capacity at Tsengwen Reservoir in Chiayi County and 99.8 percent capacity at the Second Baoshan Reservoir in Hsinchu County, according to the data.
Even Techi Reservoir in Taichung, which usually does not get a huge immediate boost from downpours, added 8.59 million cubic meters between Sunday and Monday morning, boosting its reserves to 80 percent of capacity from 75.3 percent a day earlier, according to the WRA.
At the same time, Liyutan Reservoir in Miaoli, Jenitan Reservoir in Chiayi and Wushantou Reservoir in Tainan were at full capacity.
As rain continued to fall in parts of Taiwan on Monday, the WRA was forced to discharge water from 10 reservoirs around the island, including the Shimen, Mingde and Liyutan, Wushantou and Tsengwen reservoirs as well as Shigang Dam in Taichung and Wushe Reservoir Weir in Nantou.