CORONAVIRUS
/
FDA completes inspection of COVID-19 vaccines donated by Lithuania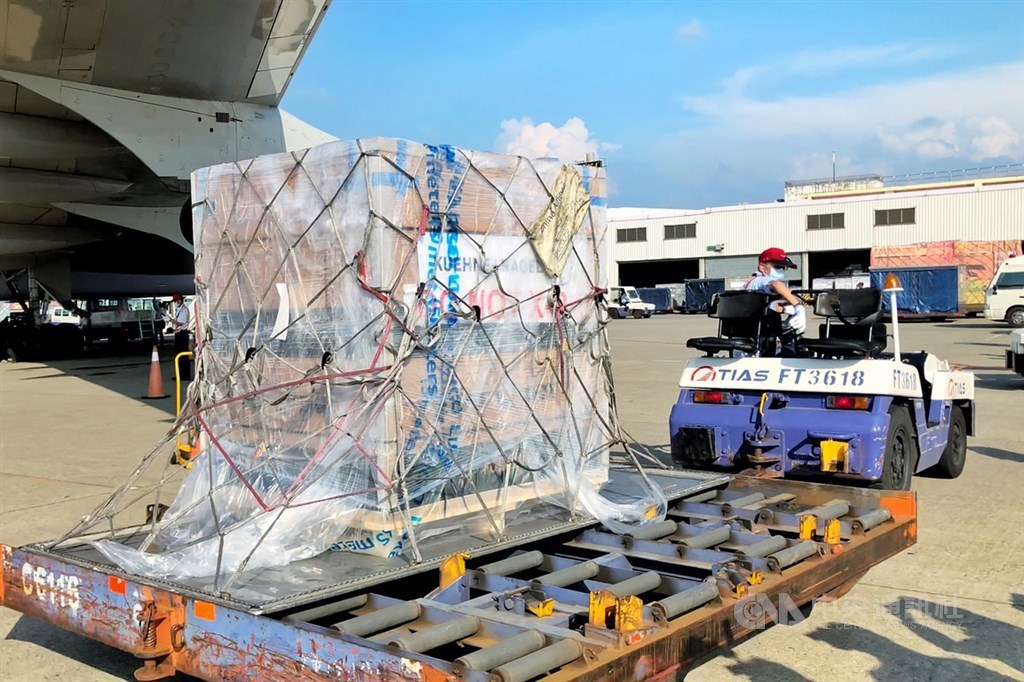 Taipei, Aug. 9 (CNA) Taiwan's Food and Drug Administration (FDA) has finished inspecting the 20,000 AstraZeneca COVID-19 vaccine doses donated by Lithuania, the agency said Monday.
The vaccine doses, which arrived on July 31, will now be handed over to the Centers for Disease Control for distribution to vaccination sites, the FDA said in a statement.
The 99,600 Moderna vaccine doses that arrived on Sunday, meanwhile, are now undergoing inspection, and will be ready for distribution as early as Aug. 16, the FDA said.
Even with those two batches of vaccines soon to be administered, Taiwan is still well short of the vaccines needed to get its population vaccinated.
To date, just under 37 percent of Taiwan's 23.5 million population had received a first shot of a COVID-19 vaccine, and only 2.1 percent have been fully vaccinated with two shots, according to Taiwan's Central Epidemic Command Center (CECC).
Some 15 million doses of the Pfizer-BioNTech vaccine purchased by private entities are expected to be delivered starting in September to help ease the shortage.
Also on Monday, the CECC said that 1,500 people who received a first dose of the Moderna vaccine were categorized incorrectly in the national vaccine appointment system, allowing them to book times for a second dose earlier than scheduled.
Under current CECC regulations, people who fall into categories 1-3 on the vaccination priority list -- medical workers, government epidemic prevention workers, and people with a higher risk of COVID-19 exposure due to their job -- and pregnant women can get their two Moderna doses 28 days apart, as is normally advised.
People not in these categories have to wait 10-12 weeks after their first dose to get the second shot needed to be fully vaccinated.
Some in this group have reported, however, that they received text messages in recent days informing them they could book an appointment to get a second dose, even though 10 weeks have not yet passed since their first jab.
At a press briefing on Monday, CECC spokesperson Chuang Jen-hsiang (莊人祥) said around 1,500 people were incorrectly categorized by medical workers when they got their first Moderna shot.
The mistakes have been corrected in the system, Chuang said, but those who were not properly categorized can still go to their scheduled appointments and receive their second shot.
View All