Families flock to Taipei Zoo on first day of reopening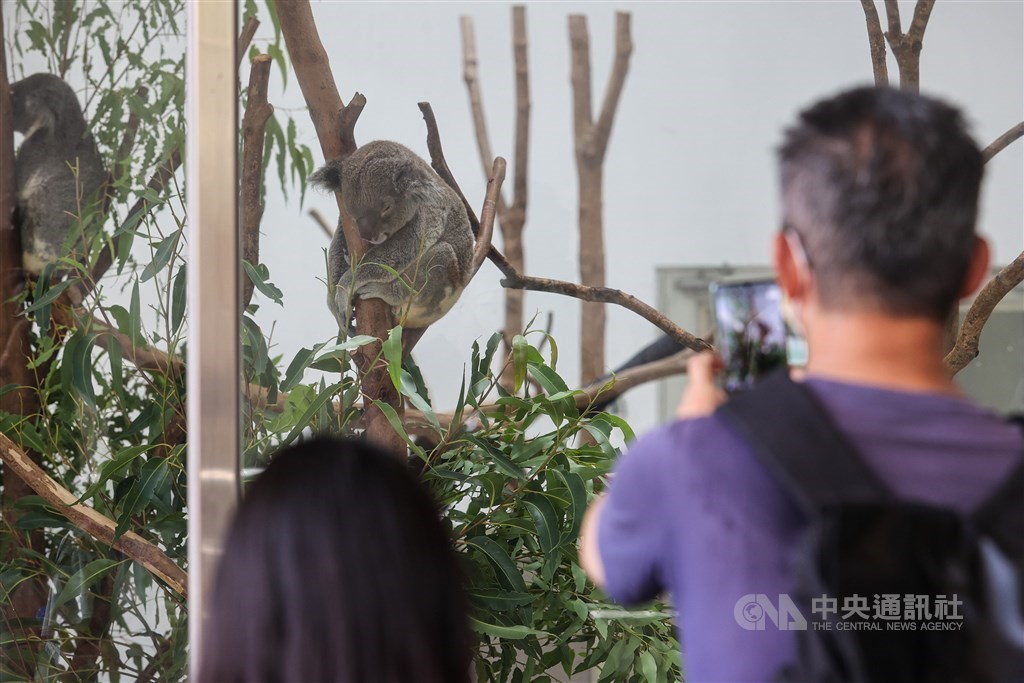 Taipei, Aug. 1 (CNA) When Taipei Zoo reopened Sunday, allowing limited numbers of visitors, many families headed there, eager to take their children outdoors again, after months of being cooped up at home under Taiwan's Level 3 COVID-19 alert.
The zoo, which had been temporarily closed since mid-May when the COVID-19 alert was issued, now requires advanced bookings and allows only 3,600 visitors per day, according to its spokesman Eric Tsao (曹先紹),
On Sunday, it was fully booked, mainly by young parents who brought their children to see the animals, although indoor areas such as the Penguin House and Giant Panda House, remained closed, he said.
In addition, visitors are also required to keep their voices down and avoid making sudden movements that might spook the animals, which had not seen large numbers of people for more than 70 days, Tsao said.
A visitor surnamed Wang (王) told CNA Sunday that being under the Level 3 COVID-19 alert was "a pain for all of us," as schools were closed, and people were discouraged from going outside.
"I'm really happy to be able to take the children outdoors now," said Wang, who was at the zoo with her brother, sister-in-law, and the couple's three children.
Although the indoor exhibits and food stalls are still closed, Wang said, the children were happy, as all they really wanted was "a place to run around."
With the large numbers of visitors heading to Taipei Zoo on Sunday, police officers were stationed in the area and at the nearby MRT station to ensure a smooth flow of traffic and people, according to the Wenshan First Precinct.
Upon entering the zoo, people are required to log their names and phone numbers to facilitate contact tracing, if necessary.
Tsao said visitors must also wear a mask at all times but are allowed to drink water, if they are a safe distance away from others. Eating is prohibited on the zoo compound, he said.
The COVID-19 alert was raised to Level 3 in Taipei and New Taipei on May 15, due to a surge in domestic cases in the two cities, which resulted in the closure of many recreational venues, including Taipei Zoo.
The Level 3 alert was issued nationwide on May 19 and eventually lifted on July 27.