CORONAVIRUS
/
Taiwan reports 18 new domestic COVID-19 cases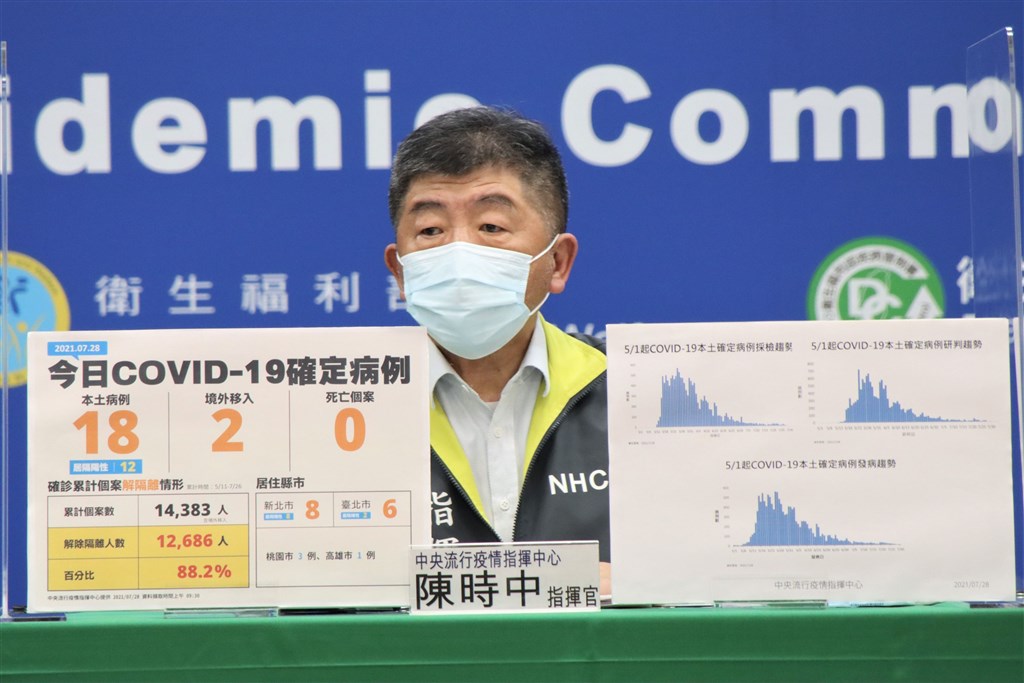 Update: Taiwan adds 18 new domestic COVID-19 cases; no deaths reported
Taipei, July 28 (CNA) Taiwan on Wednesday reported 20 new cases of COVID-19, all but two of which were domestic infections, according to the Central Epidemic Command Center (CECC).
Among the new domestic cases, eight were reported in New Taipei, six were recorded in Taipei, three were registered in Taoyuan, and Kaohsiung confirmed one case, the CECC said.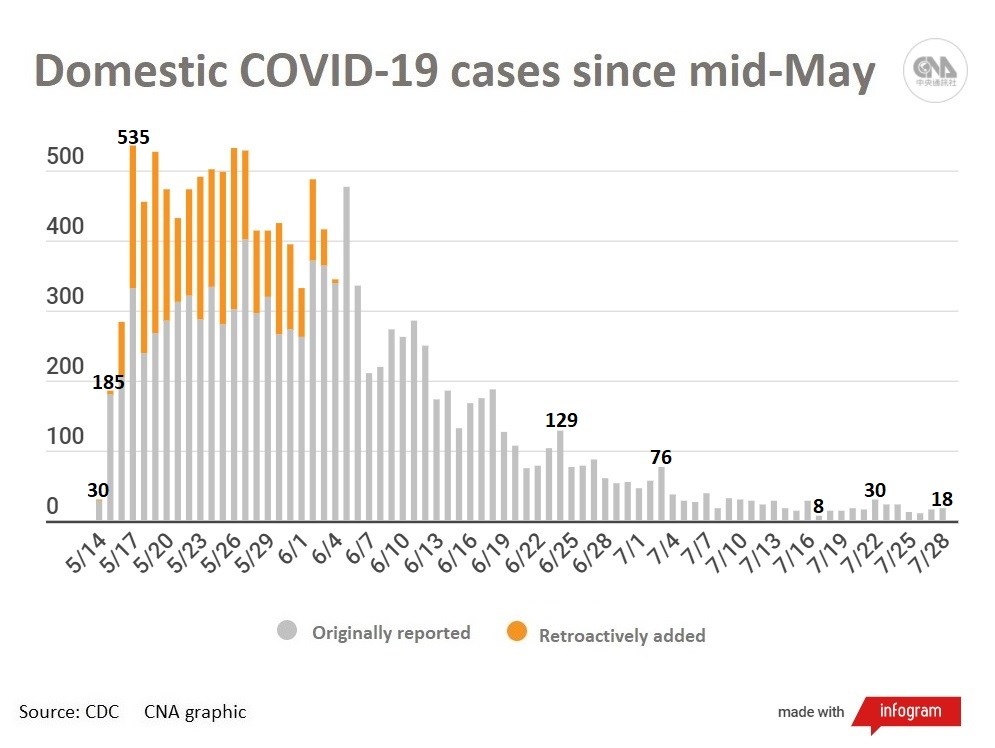 The new cases bring the total in the country to 15,619, of which 14,142 are domestic infections reported since May 15, when the country first recorded more than 100 COVID-19 cases in a single day.
No deaths from COVID-19 were reported in Taiwan on Wednesday, keeping the overall death toll at 787, including 775 since May 15.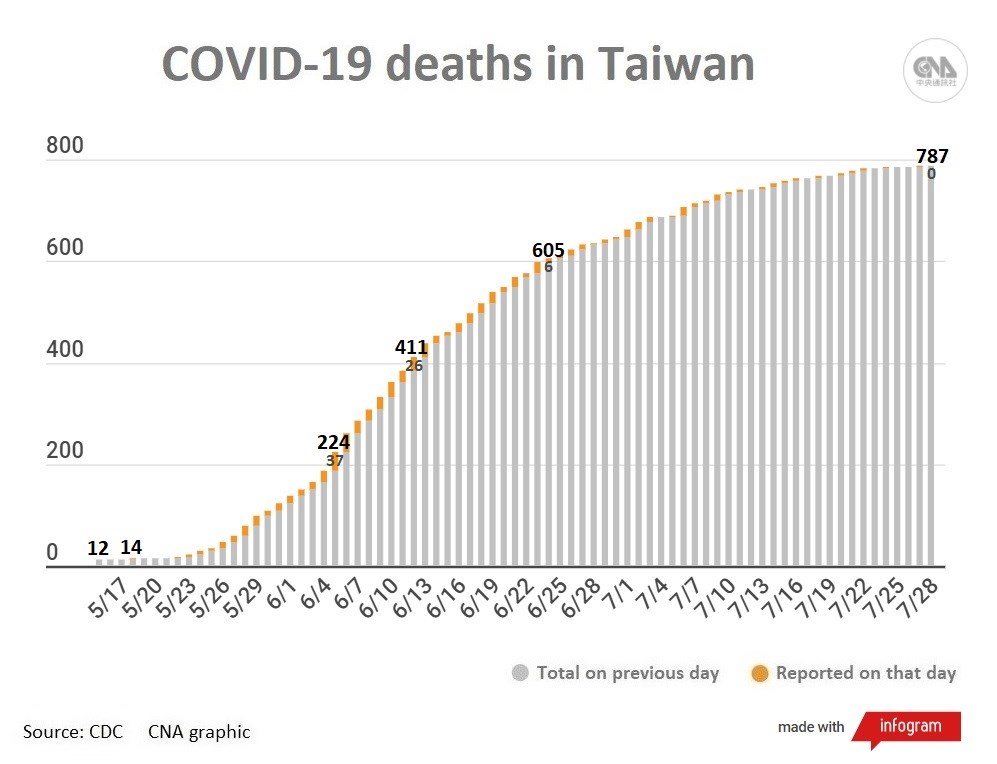 Recent cases
July 27: Taiwan records 17 new COVID-19 cases, receives new AZ vaccine delivery 
July 26: Taiwan reports zero COVID-19 deaths for 2nd consecutive day
July 25: Caution urged as Taiwan adds dozen local COVID-19 cases, zero deaths
July 24: Taiwan reports 25 new COVID-19 cases, most infection sources known
July 23: Taiwan reports 24 new cases of COVID-19, two deaths
View All