CORONAVIRUS
/
Appointments open again for COVID-19 jabs; local vaccine option added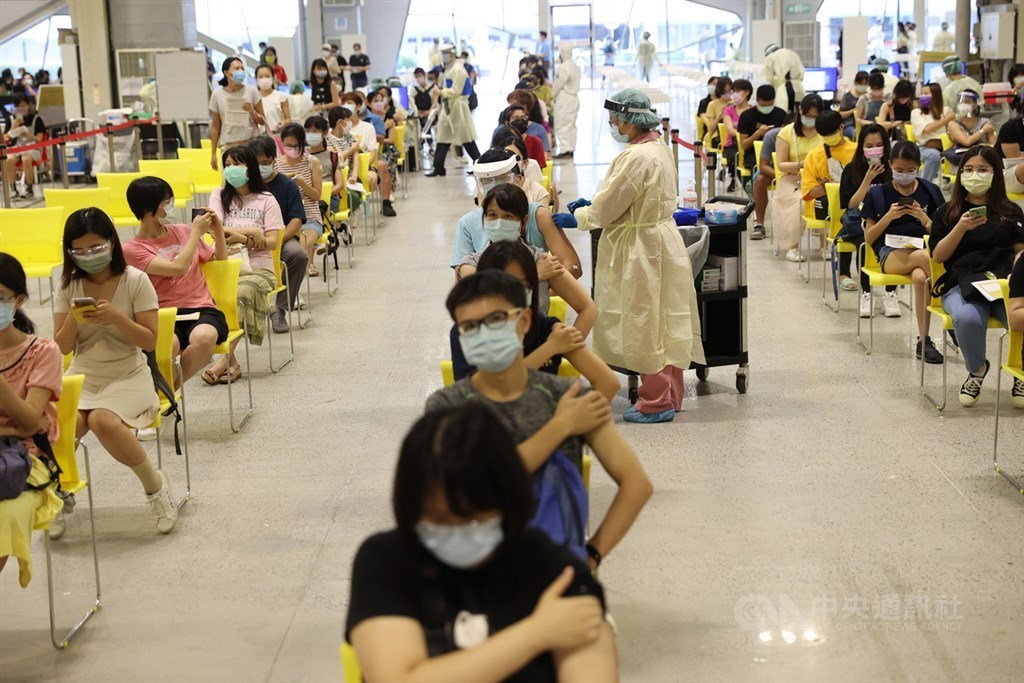 Taipei, July 27 (CNA) A new round of online registration and appointments for COVID-19 vaccination is now open in Taiwan to adults, who can also add one of the country's locally developed vaccines as a choice, the Central Epidemic Command Center (CECC) said Tuesday.
In this new round, Taiwanese nationals and residents born in or before 2003 can indicate their vaccine preferences on the government website, using their National Health Insurance (NHI) card number and national ID or residence permit number, the CECC said.
Once there is an adequate supply of the vaccine brand chosen by the person, they will receive a text message informing them that they can make an official appointment either on the same website, via the NHI app, or at a pharmacy or convenience store contracted by the NHI, the CECC said.
People who have already registered and indicated their preferences do not need to do so again, unless they wish to change or add to their options, which can be done on the website or the app, the CECC said.
In addition to the AstraZeneca and Moderna brands that were listed as choices in the previous rounds of registrations, the new vaccine produced by Medigen Vaccine Biologics Corp. of Taiwan has been added, Health and Welfare Minister Chen Shih-chung (陳時中) said at the CECC press briefing Tuesday.
Medigen is the only Taiwanese company so far that has received emergency use authorization (EUA) from the Taiwan Food and Drug Administration (FDA) for its COVID-19 vaccine, which will be administered to people 20 years old and over, according to Chen.
He gave a reminder that people may not be able to obtain a vaccine of their choice immediately, unless there in an adequate supply of the brand.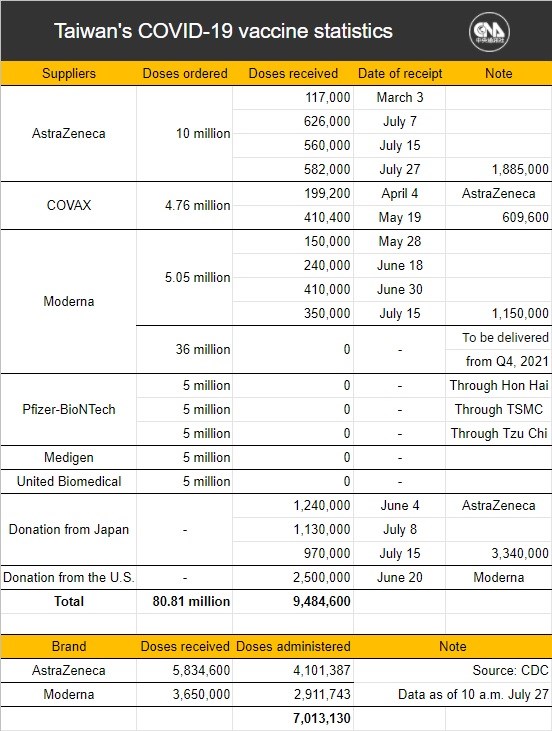 Furthermore, the 8.8 million people who had indicated their preferences in the previous rounds of registrations that ended on July 19 will be given priority over new registrants, Chen said.
Meanwhile, the 1.44 million people over the age of 37 who had registered in the previous rounds and chosen the AstraZeneca vaccine can now make an appointments to get their first jabs, which will be administered between July 30 and Aug. 6, Chen said.
To date, 6.75 million people in Taiwan have received their first COVID-19 shot, which translates into 28.7 percent of the population, while 262,105 people, or 1.1 percent, have received the two doses needed to be fully vaccinated, CECC data shows.
View All