Heavy rain to soak northern Taiwan ahead of slow-moving Typhoon In-Fa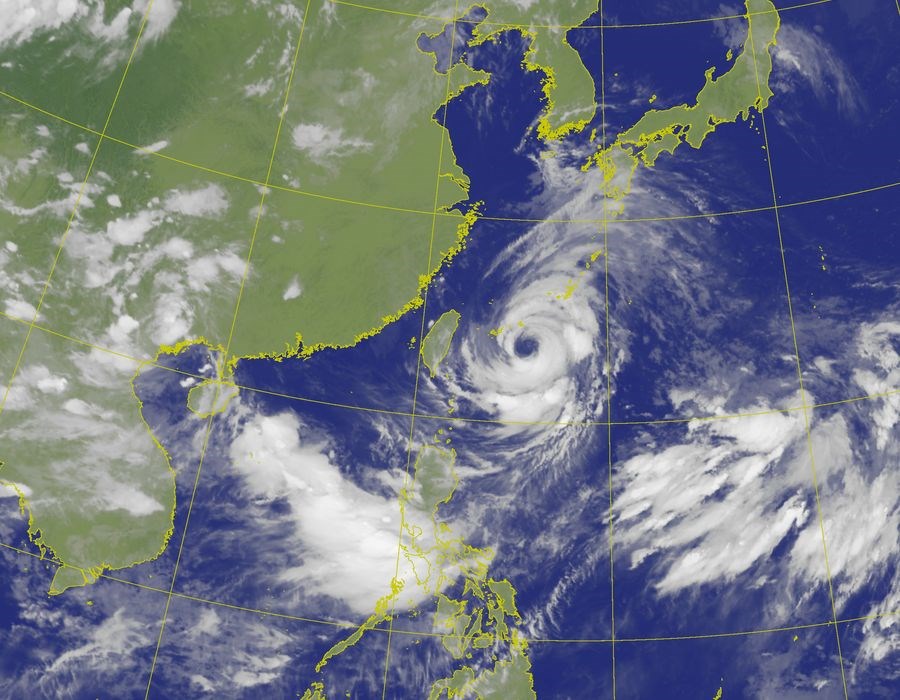 Taipei, July 22 (CNA) Taiwan's Central Weather Bureau (CWB) said Thursday that the approaching Typhoon In-Fa had slowed more or less to a standstill, but warned that northern and mountainous parts of the country could still see heavy rain late Thursday and early Friday.
As of 8 p.m., In-Fa was located about 470 kilometers east southeast of Taipei -- compared to 540 km 24 hours earlier -- and was moving northwest at a speed of only 6 km per hour, according to the CWB.
The typhoon was packing maximum sustained winds of 144 kph, with gusts of up to 180 kph, CWB data showed.
According to the bureau, In-Fa is currently situated in a low-pressure zone that has kept it nearly stationary throughout the day.
The storm is expected to continue its slow pace on Friday, before accelerating toward the northwest on Saturday, when it will brush past northern Taiwan, the CWB said.
The bureau, which has already issued a sea warning for In-Fa, said it would decide on Friday whether to issue a land warning, based on the storm's direction and intensity at that time.
Despite the typhoon's distance from Taiwan, the weather bureau has forecast heavy rain for areas north of Taichung from Thursday night into Friday, and warned of extremely heavy rain in Taoyuan City, Hsinchu County and mountainous areas of Taipei, New Taipei, Miaoli and Yilan.
The CWB defines heavy rain as a total of 80 millimeters of rainfall over 24 hours or 40 millimeters in a 3-hour period, while extremely heavy rain refers to totals of 200 mm and 100 mm during the same intervals.
Meanwhile, through 8 p.m. Thursday, the CWB had reported daily rainfall totals of 323.5 millimeters at Hsinchu's Wuzhi Mountain, 232 mm at Taoyuan's Shimen Reservoir, 246.5 mm in Fengmei, Miaoli and 224 mm at Yilan's Taiping Mountain.