CORONAVIRUS
/
Hon Hai, TSMC silent on vaccine procurement report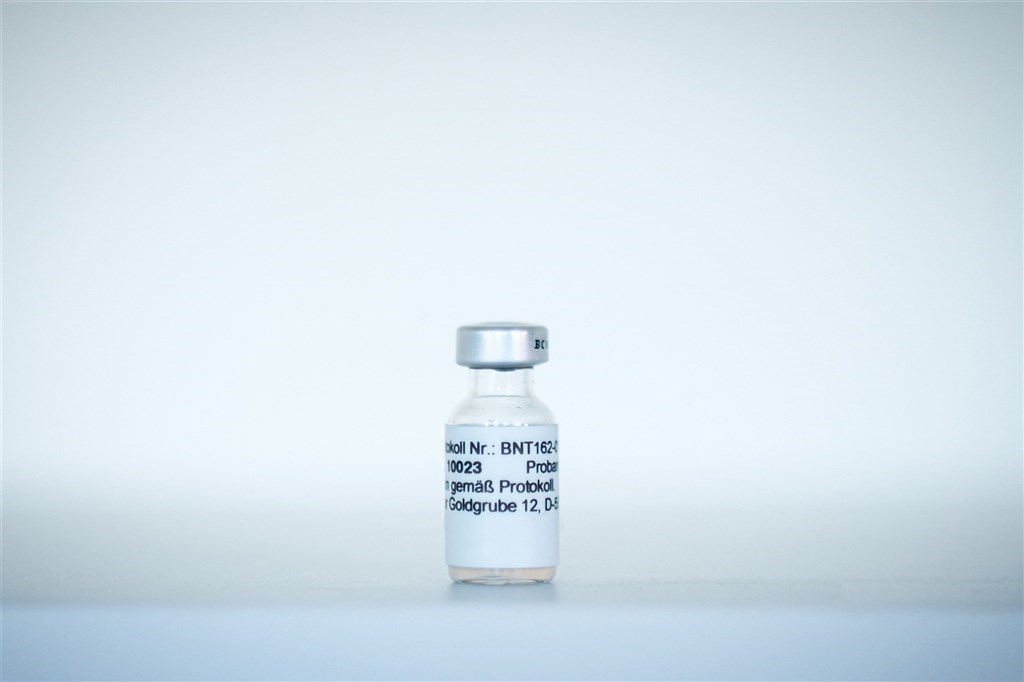 Taipei, July 3 (CNA) Neither Hon Hai Precision Industry Co. nor Taiwan Semiconductor Manufacturing Co. (TSMC) provided further details Saturday following a news report that both have reached an initial agreement to buy 5 million doses of the BioNTech COVID-19 vaccine.
"Efforts are still being made to procure the vaccine," Hon Hai said in a statement.
The company's YongLin Charity and Education Foundation, which will import the vaccine on its behalf, also declined to provide further details.
Meanwhile, according to Reuters, TSMC responded in a brief emailed statement that procurement efforts are still a work in progress and "no further information is available at this time."
Reuters reported Friday that the two top technology firms have reached initial agreements with a subsidiary of Shanghai Fosun Pharmaceutical Group Co Ltd, which has a contract with BNT to sell the COVID-19 vaccine in China, Hong Kong, Macau and Taiwan.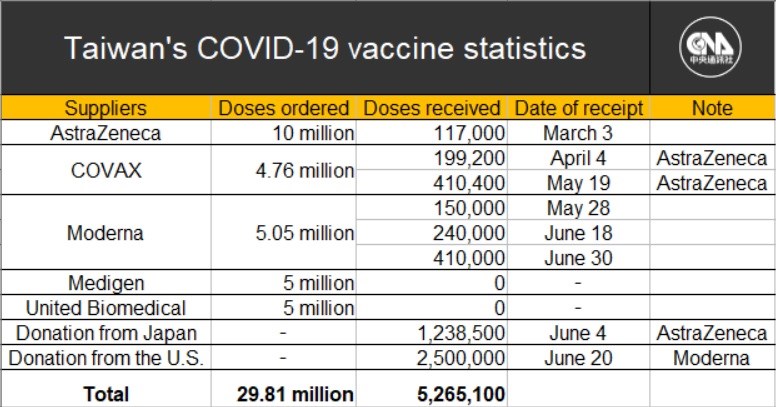 The Taiwanese government formally authorized Hon Hai and TSMC in late June to represent it in negotiations to purchase up to 10 million doses of the BNT COVID-19 vaccine, as the country struggles with a vaccine shortage.
According to Reuters, while Hon Hai and TSMC have reached an "initial agreement" with the Chinese company to purchase 5 million vaccine doses each, it is not a final contract and will still take time to close the deal.
The report said that the agreement included "related legal documents" needed to finalize the deal, but does not specify a possible delivery date, as global demand for vaccines continues to outstrip supply.
The vaccines will be shipped directly to Taiwan from the German manufacturer, the report said.
Although global supplies are tight, as an exclusive distributor of the vaccine in China and Taiwan, Fosun is able to secure higher priority vaccine distribution, according to the report.
Responding to media inquiries about the issue at the daily Central Epidemic Command Center (CECC) press conference, Health Minister Chen Shih-chung (陳時中) said related procedures appear to be going well.
Global vaccine procurement is challenging for the private sector, he said, thanking the companies for their work and reiterating that all vaccine doses must be shipped directly from the German manufacturer.
View All