CORONAVIRUS
/
Taiwan reports another 5 severe cases of reaction after AstraZeneca jab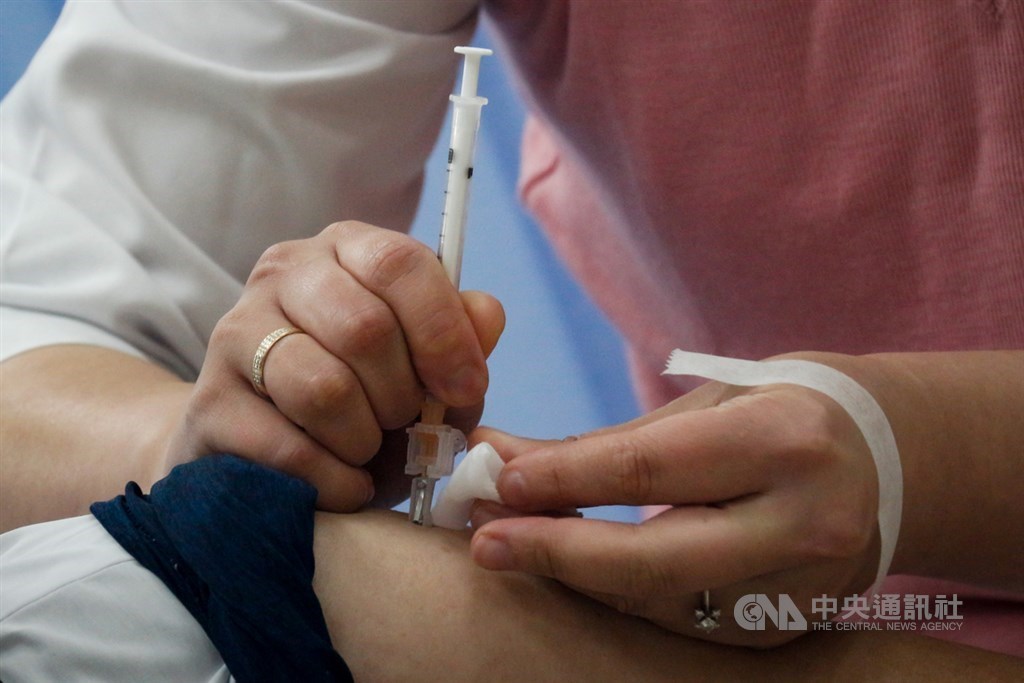 Taipei, June 9 (CNA) Taiwan on Wednesday reported five new cases of possible serious reactions to the AstraZeneca COVID-19 vaccine, including a woman who developed bruises all over her body.
The 19-year-old woman developed shortness of breath and bruises over her body three days after receiving her first AstraZeneca jab, Chuang Jen-hsiang (莊人祥), spokesman of the Central Epidemic Command Center (CECC), said at a press briefing.
After being treated at a hospital, the woman has improved, and her bruises have faded, he said.
The result of her D-dimer test was higher than normal, indicating a possible serious blood clot, Chuang said, adding that her condition will be monitored regularly at an outpatient clinic.
The other four cases all involved women in their 40s, one of whom developed a fever, headache, nausea, and joint and muscle pains the same day she received her first dose of AstraZeneca, he said.
Six days later, she was admitted to hospital with symptoms that included blurred vision, abdominal pain, and difficulty breathing, and her D-dimer test showed an abnormal result, Chuang said.
The woman has since been discharged from hospital, and her condition remains stable, but she still needs to seek regular medical treatment, he said.
Another woman developed paralysis of both arms and her left leg, three days after she was vaccinated, but she has been treated and her condition is being monitored, Chuang said.
In one of the other cases, both of the woman's arms swelled up and broke out in a red rash the day after she received her first AstraZeneca shot, he said.
The fifth case was that of a woman who broke out in a fever and rash on her arms and legs and began experiencing dizziness, shortness of breath and body pains the day she got her AstraZeneca jab, Chuang said.
She sought medical treatment the next day and has since recovered, he said, adding that she may have had an allergic reaction to the vaccine.
On Tuesday, a total of 13,247 doses of AstraZeneca vaccine were administered in Taiwan, bringing the total number to 743,578, CECC data showed, indicating a very low vaccination rate in a country of 23 million people.
View All