CORONAVIRUS
/
Over 20 migrant workers questioned for violating Miaoli's stay-at-home order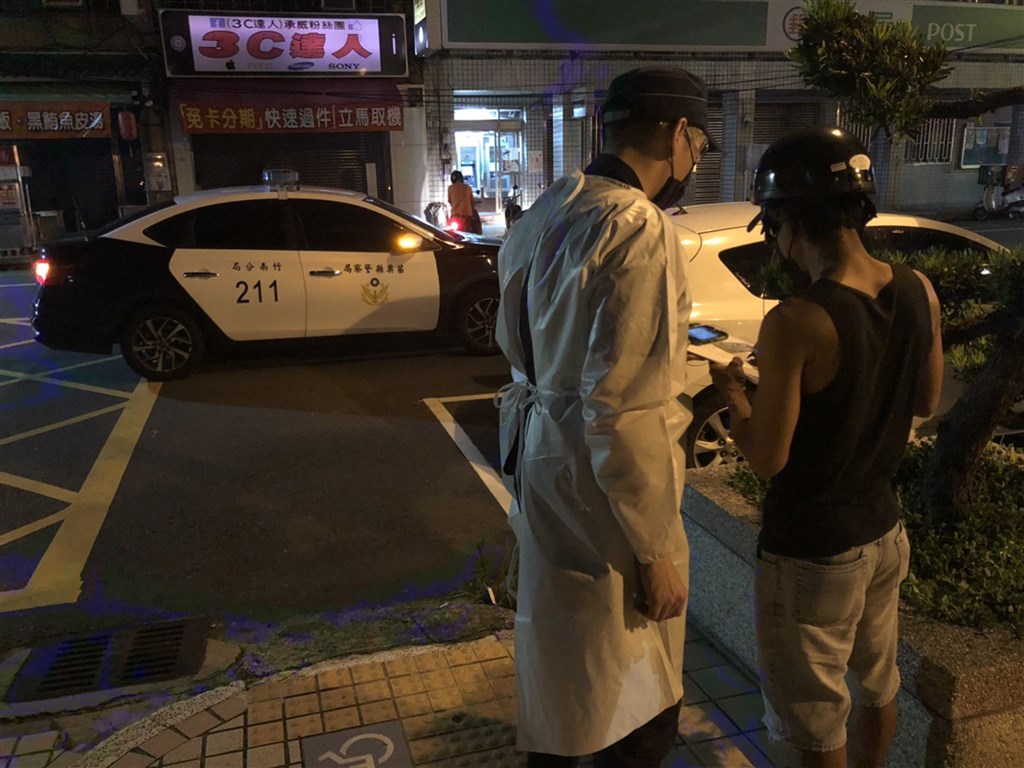 Taipei, June 8 (CNA) Over 20 migrant workers in Miaoli have been questioned and had their details taken by police for being outside after the county government ordered them to remain indoors due to a surge of COVID-19 infections in the county.
Miaoli issued a controversial order one day earlier forbidding all migrant workers in the county from going outside, with the exception of traveling to and from work, after four electronic companies in the county that employ foreign workers reported cluster infections.
The order also states that workers can only travel to and from work using transport arranged by their employers or labor brokers, and that shopping for necessities must be done by a dormitory manager or designated personnel, the county government said in a statement.
As of Tuesday, 21 migrant workers had been questioned and had their details taken, including age and resident certificate number, for breaking the rule, Lin Chien-min (林建民), a section chief at Miaoli County Police Bureau's Foreign Affairs Section, told CNA.
The information provided by the questioned workers will be passed on to the county's Labor and Youth Development Department, Lin said.
The 21 migrant workers were from Vietnam, Indonesia, the Philippines and Thailand, according to the department
Tu Jung-hui (涂榮輝), deputy department head, said that the employers or brokers of the 21 workers will receive a warning on this occasion, but the department will start issuing fines of between NT$60,000 (US$2,165) and NT$300,000 based on the Employment Service Act to those who repeatedly fail to keep their migrant workers off the streets.
"In accordance with the Employment Service Act, it is the responsibility of the employer or broker to give guidance and manage their workers," Tu said. "The workers are foreigners and may not know the regulations, so their brokers or employers are obligated to inform them."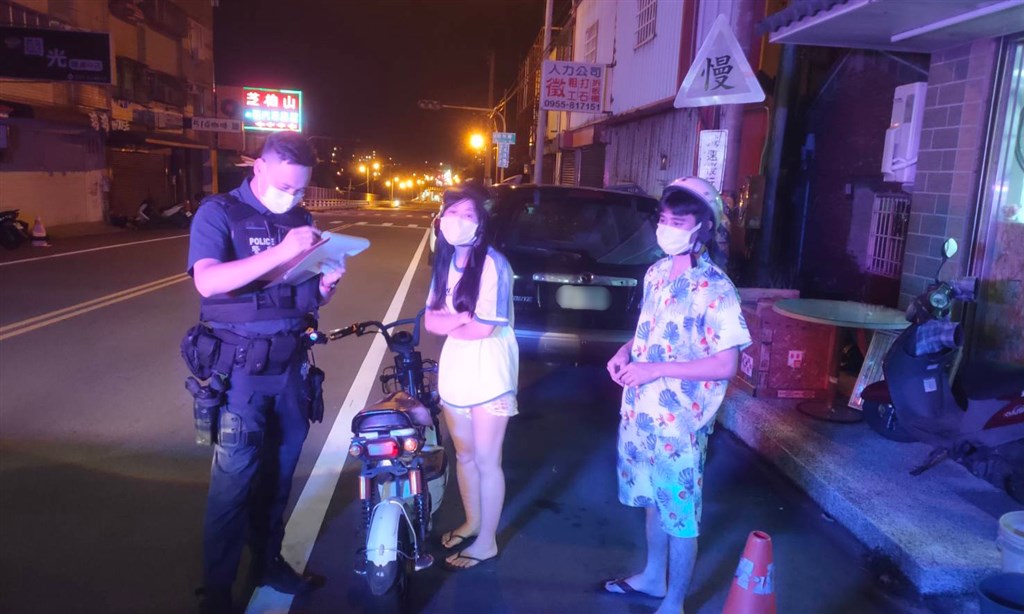 A Miaoli-based Filipino factory worker, who declined to be named, said he had mixed feelings about the order because it makes it difficult to buy groceries and food. 
Tu said the department is not targeting migrant workers and is asking for everyone's understanding as the county government is making every effort to try and stop the spread of the virus.
"We just want migrant workers to stay put for 14 days, because we want to break the chain of transmission. It is a critical period right now, and if after two weeks the situation improves we may ease up on the regulations," Tu said.
However, critics have slammed Miaoli's controversial stay-at-home order as discriminatory.
Questioning the legality of the stay-at-home-order, Taiwan People's Party lawmaker Lai Hsiang-ling (賴香伶) said she could find no related law that gives local governments the power to prohibit legal and healthy migrant workers from going outside.
"Hence, on what grounds are Miaoli police able to question and take the details of migrant workers for not staying indoors," Lai asked in a Facebook post.
Only allowing migrant workers outdoors when they travel to and from work is a form of discrimination, Lai added.
The county government should rescind the stay-at-home order and instead focus on checking whether employers or labor brokers have followed proper guidelines in looking after their workers and actively implemented pandemic prevention measures, Lai said.
As of Tuesday, over 240 cases, including 196 migrant workers, linked to cluster infections at tech companies in Miaoli have been confirmed, according to the Central Epidemic Command Center.
Migrant employees are considered to be at higher risk of cluster infection because many live in crowded dormitories provided by companies.
In addition to migrant worker cluster infections in Miaoli, there have also been allegations of migrant workers being asked to sign a declaration stating they will bear sole legal responsibility and cover treatment expenses if they are infected with COVID-19.
In response, Taiwan's Ministry of Labor (MOL) said any such document will not exempt employers or brokers from their management responsibilities and fines.
Paul Su (蘇裕國), deputy head of Workforce Development Agency's Cross-Border Workforce Management Division under the MOL, said migrant workers should report to the 1955 Counseling and Protection Hotline for foreign workers if they have been asked by their employers to sign such a declaration.
View All