CORONAVIRUS
/
Taiwan reports 214 new COVID-19 cases, 26 deaths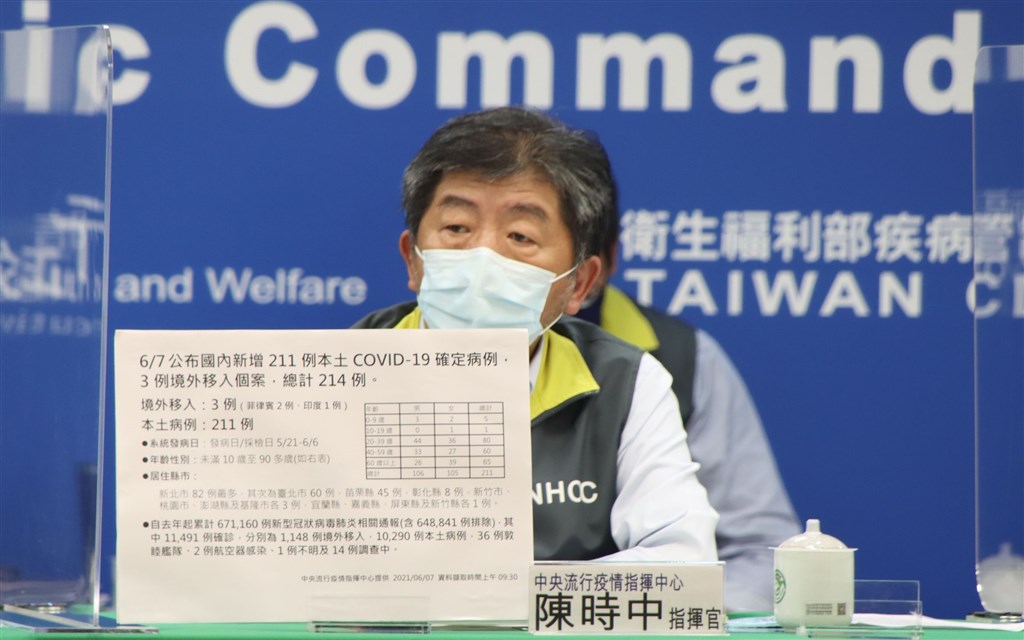 Read the updated story: Taiwan reports lowest number of COVID-19 cases in three weeks
Taipei, June 7 (CNA) Taiwan on Monday reported 214 cases of COVID-19, including 211 domestic infections and three imported ones, as well as 26 deaths from the disease, according to the Central Epidemic Command Center (CECC).
The new cases bring the total number in Taiwan to 11,491, of which over 10,000 are domestic infections recorded since May 15, the first day Taiwan reported over 100 domestic infections since the outbreak began in early 2020.
The 26 fatalities were 20 men and six women, aged 50-100, who passed away between May 31 and June 6, the CECC said.
To date, 286 people have died of COVID-19 in Taiwan, including 274 since May 15.
Recent cases
June 6: Taiwan reports 343 COVID-19 cases; Miaoli passes Taipei in new cases
June 5: Taiwan reports 511 new COVID-19 cases; Miaoli cluster grows
June 4: Taiwan passes 10,000 total COVID-19 cases
June 3: Taiwan may be nearing new peak with Thursday's 585 COVID cases: CECC
June 2: CECC urges caution as Taiwan reports 549 COVID-19 cases, 12 deaths
View All