CORONAVIRUS
/
Hon Hai founder's charity submits application to import BNT vaccine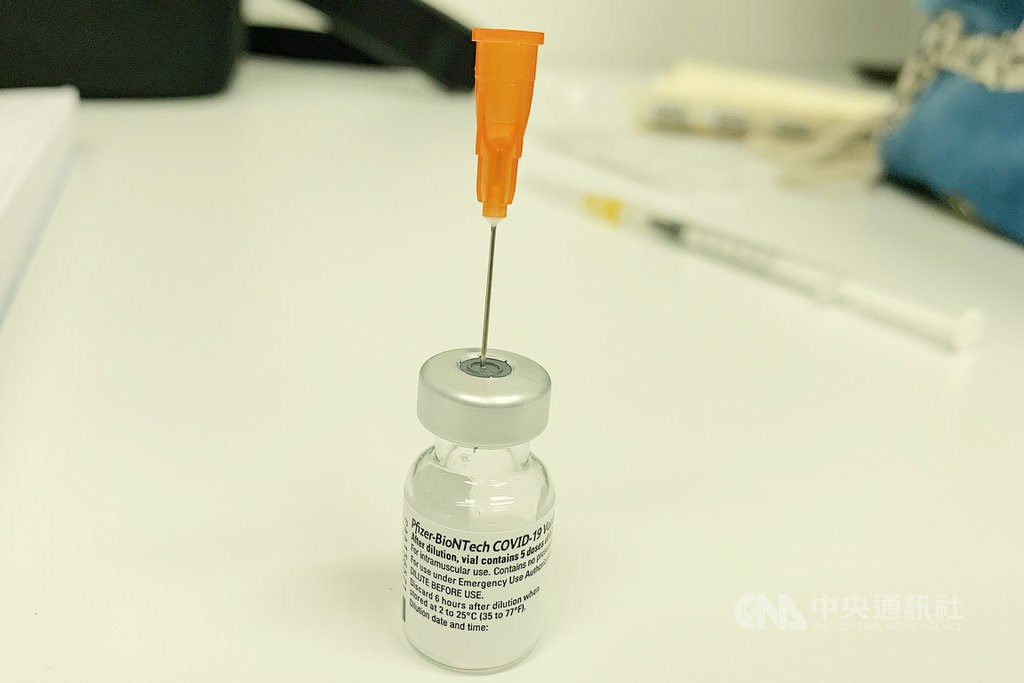 Taipei, June 1 (CNA) A charity established by Hon Hai Precision Industry Co. founder Terry Gou (郭台銘) on Tuesday submitted documents to the Food and Drug Administration (FDA) needed for permission to purchase and import COVID-19 vaccines.
Gou, whose company is also known internationally as Foxconn, said on Saturday that he is looking to source 5 million doses of the Pfizer-BioNTech COVID-19 vaccine for Taiwan, via his YongLin Charity and Education Foundation.
On Tuesday, Gou's wife and YongLin Foundation head Delia Tseng (曾馨瑩) and Foxconn Education Foundation Director Wang Yung-ho (汪用和) submitted the eight relevant application documents to FDA Director-General Wu Shou-mei (吳秀梅).
"This is a major responsibility. Now that we have submitted the application documents, I hope the government will hear the voice of the people," Tseng said.
Later that day, the New Taipei-based biotechnology firm EirGenix Inc. confirmed that it is serving as the official applicant in the effort.
In response, Health Minister Chen Shih-chung (陳時中) thanked Gou for his efforts to help Taiwan obtain vaccines during a daily press briefing, adding that the application was already under review.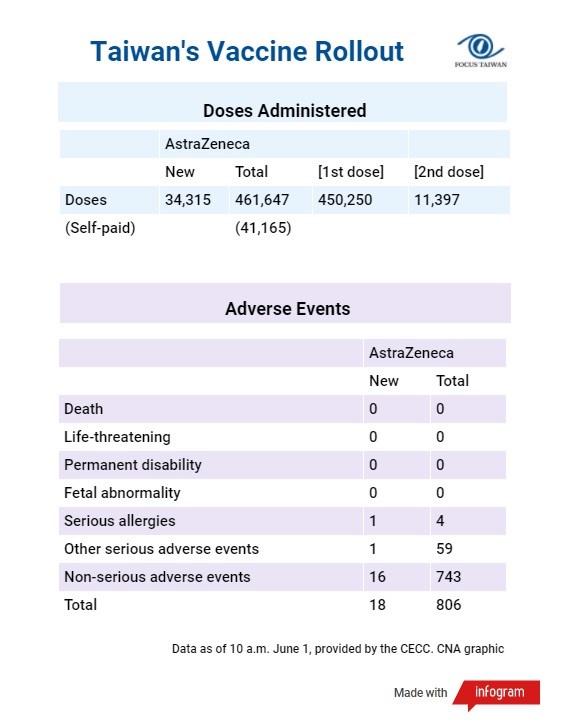 Meanwhile, an official at the Ministry of Economic Affairs told CNA that Economics Minister Wang Mei-hua (王美花) had taken a call from Gou on Monday, to make sure he had the necessary information and contacts prior to completing the application.
The government, which initially expressed strong reservations about local governments and private enterprises attempting to procure COVID-19 vaccines, has lately softened its position, on the condition that it remains firmly in control of the process.
Gou, for his part, has sought to allay skepticism about the plan to import BNT vaccines by pledging that they would be shipped directly from Germany, and have no connection to Shanghai Fosun Pharmaceutical (Group) Co., which reportedly serves as BNT's distributor in "Greater China."
Prior to Gou's application, Taiwan's Central Epidemic Command Center (CECC) said Tuesday morning that it had received documents from four organizations hoping to import vaccines, of which three had chosen to remain private.
The CECC said the other is the Kaohsiung-based Buddhist organization Fo Guang Shan, which has announced plans to donate 500,000 doses of the one-shot vaccine by the U.S. pharmaceutical firm Johnson & Johnson.
Taiwan's relatively slow progress in obtaining COVID-19 vaccines has recently become more urgent, amid a growing domestic outbreak that has resulted in over 7,400 locally transmitted cases since May 15.
To date, Taiwan has signed contracts to purchase 20 million vaccines from overseas, including 5.05 million doses of Moderna, 10 million from AstraZeneca, and 4.76 million doses of unspecified brands through the COVAX program.
It has so far received 726,600 doses of AstraZeneca and 150,000 doses of Moderna.
The government has also signed contracts with two local vaccine makers, United Biomedical and Medigen, to purchase a total of 10 million COVID-19 vaccine doses, though both of the vaccines have yet to complete phase 2 clinical trials.
The country had administered 461,647 vaccine doses as of 10 a.m. Tuesday, out of a population of 23.5 million, according to the CECC.
View All