CORONAVIRUS
/
CECC mulls allowing self-paid vaccine recipients to choose brand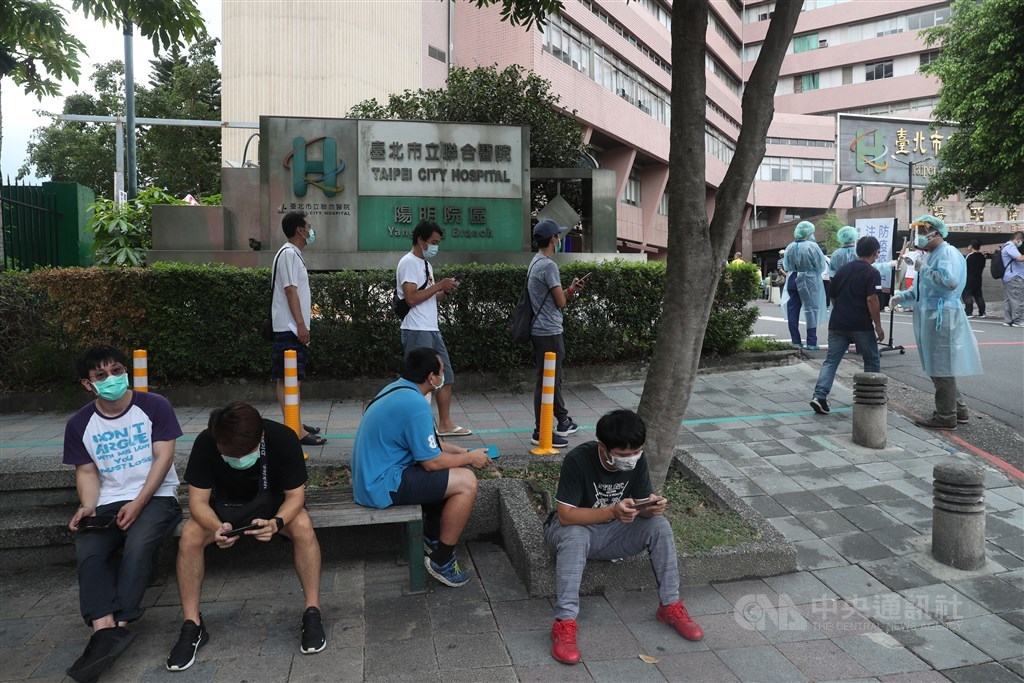 Taipei, June 1 (CNA) Health Minister Chen Shih-chung (陳時中) on Tuesday said the government is mulling whether to allow people who wish to receive COVID-19 vaccines under the self-paid vaccination program to choose which brand they are administered.
But Chen, who heads the the Central Epidemic Command Center (CECC), advised the public to get vaccinated as soon as they are eligible to do so, saying the discrepancy in the availability of different vaccine brands could lead to delayed vaccinations for some.
Taiwan has signed contracts to purchase nearly 20 million vaccine doses from overseas, including 5.05 million doses of Moderna, 10 million AstraZeneca, and 4.76 million doses of unspecified brands through the COVAX program.
It has so far received 726,600 doses of AstraZeneca and 150,000 doses of Moderna.
The government also signed contracts with two local vaccine makers, United Biomedical and Medigen, to purchase a total of 10 million COVID-19 vaccine doses, though both vaccine candidates have not yet completed phase 2 clinical trials.
The country had administered 461,647 vaccination doses as of 10 a.m. Tuesday, out of a population of 23.5 million, according to the CECC.
Meanwhile, Chen also said the CECC will study a suggestion made by the Taiwan Association of Obstetrics and Gynecology that pregnant women should be prioritized to receive mRNA COVID-19 vaccines such as Moderna.
In a letter the association sent to the Centers for Disease Control (CDC) on Monday, it said health authorities in the U.K. and Germany have both recommended pregnant women take mRNA vaccines such as Moderna instead of viral vector-based vaccines, such as those developed by AstraZeneca and Johnson & Johnson.
Health authorities in the U.S. and France also said pregnant women should be given priority in receiving mRNA vaccines, according to the letter.
The association called on the CDC to follow the examples of those foreign countries.
View All