12 TRA personnel disciplined over Hualien train crash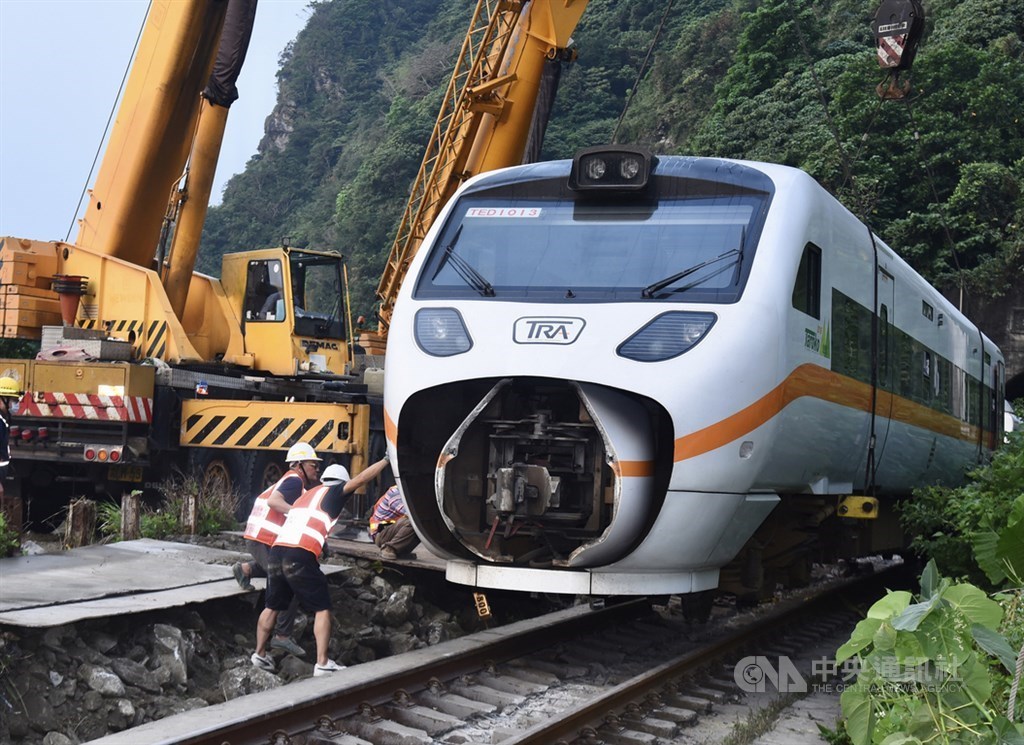 Taipei, May 27 (CNA) The Taiwan Railways Administration (TRA) on Wednesday handed down punishments to 12 of its personnel for their responsibilities in a Taroko express train crash in Hualien County in eastern Taiwan on April 2 that killed 49 people.
Although the construction site boss whose vehicle slid downhill from the site should be held liable for the country's deadliest rail disaster in decades, the TRA released a list of 12 people reprimanded for negligent supervision on the construction project.
Among those punished are TRA deputy head Chu Lai-shun (朱來順), who was given a minor demerit for oversight, while the head of the TRA public works division in the Hualien section received a major demerit.
Meanwhile, the director of the TRA department of public works, as well as the on-site head and engineer responsible for the construction project in the Hualien section, all received two minor demerits each, according to the list.
After the Railway Bureau under the Ministry of Transport and Communications and the Taiwan Transportation Safety Board release their investigation reports of the train accident, the TRA will reconsider the scale of the punishments, the agency said.
The TRA said it has worked out measures to solve safety problems following the accident, including across-the-board suspension of construction work near rail tracks before they are authorized to resume after passing safety inspections by relevant government agencies.
The measures also comprise strengthening safety management of construction sites and improving the distribution of wireless phones to lookout men and construction work supervisors to assist them in being prepared for emergency responses.