CORONAVIRUS
/
180 new domestic COVID-19 cases reported around 7 cities, counties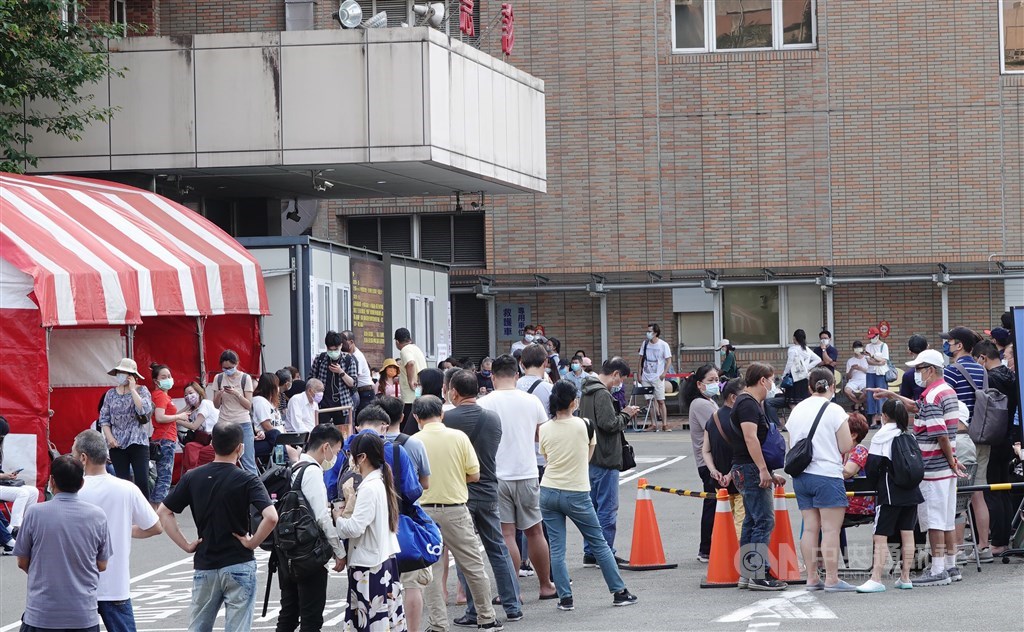 Taipei, May 15 (CNA) An additional 180 domestically transmitted COVID-19 cases reported Saturday were scattered across seven cities and counties, according to the Central Epidemic Command Center (CECC).
The number of confirmed cases represented a record high of infections in a single day since the pandemic began.
The CECC said Taipei and New Taipei in northern Taiwan remained hot spots for the disease, reporting 89 cases and 75 cases, respectively, Changhua County in central Taiwan registered six, Yilan County in the east and Taoyuan in the north registered four each, while Keelung in the north and Taichung in central Taiwan recorded one each.
Earlier in the day, CECC head and Health Minister Chen Shih-chung (陳時中) said in a news conference that 43 of the 180 cases were reported in Taipei's Wanhua District, and four in Luzhou District in New Taipei, as health authorities continued to grapple with a string of cluster infections in northern Taiwan.
Due to the increasing number of domestic cases in Taipei and New Taipei, the CECC raised the COVID-19 alert level for the two cities to Level 3, in an effort to contain the virus spread.
A Level 3 alert, which has been in imposed in Taiwan for the first time, stops short of a lockdown and goes into effect when more than three community clusters are confirmed in a week, or over 10 domestic cases of unknown origin are reported in a single day.
The CECC said the newly reported 180 domestic cases were comprised of 68 males and 112 females aged from under 5 to more than 80.
In addition to the large number of additional domestic cases, the CECC also reported five more imported cases from the Philippines, India, Vietnam and the United States on Saturday, the CECC said.
The CECC said the five imported cases involved three men and two women between their 20s and 40s, who arrived in Taiwan between March 7 and May 12 carrying negative test reports conducted three days before they departed. However, they developed symptoms during May 2-13, the CECC added.
The new cases reported Saturday boosted the total number in Taiwan to 1,475, of which 344 have been confirmed as domestic, according to data compiled by the CECC.
Of the total, 12 had died, 347 were in the hospital, while 1,116 had recovered, according to the data.
View All