CORONAVIRUS
/
Undocumented migrants can get tested for COVID-19 penalty-free: Ko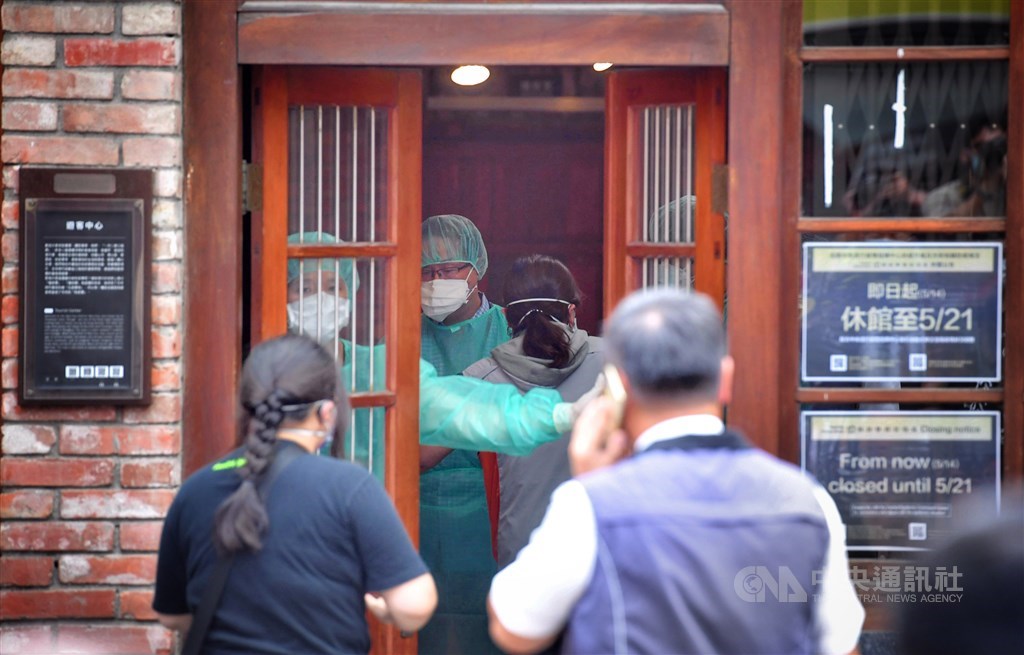 Taipei, May 14 (CNA) Migrant workers without valid working documents will not be punished or deported if they take rapid COVID-19 tests at four testing sites soon to be set up by Taipei, the city's mayor Ko Wen-je (柯文哲) said Friday.
The new measure is being taken to encourage unlicensed migrant workers to get tested at a time when Taipei has been hit by cluster infections from the disease, especially in Wanhua District, Ko said at a press briefing.
Ko described the measure as an "amnesty" but did not say what would happen to the undocumented migrants after they took the test or if there would be any change to their status other than they would not face any consequences for getting tested.
The mayor said Taiwan has an estimated 50,000 undocumented migrant workers, and by providing them an incentive to get tested and then treated if they have the disease, the city can close a loophole that could compromise Taiwan's ability to contain the disease.
He said Taipei will open four rapid testing stations in the Heping and Zhongxing branches of Taipei City Hospital, in West Garden Hospital, and at the Bopiliao Historic Block.
The four testing facilities are either located in or near Wanhua District, which has seen a spike in domestic COVID-19 cluster infections linked to "hostess teahouses" located in the district.
As of Friday, more than 20 confirmed cases were reported to be related to the teahouses -- gathering places for men seeking company where in some cases sex may be for sale.
In addition to unlicensed migrant workers, Ko said fast testing services in the four stations will also be available to employees and customers of the affected hostess teahouses, homeless people, foreign spouses and underprivileged residents.
Ko said anyone who suffers upper respiratory tract symptoms can also get fast tests at the four testing venues.
Both quick tests and polymerase chain reaction (PCR) tests, which provide results in one or two days, will be provided at the stations, Ko said, and if a test comes back positive for COVID-19, the infected will be treated based on the central government's arrangements.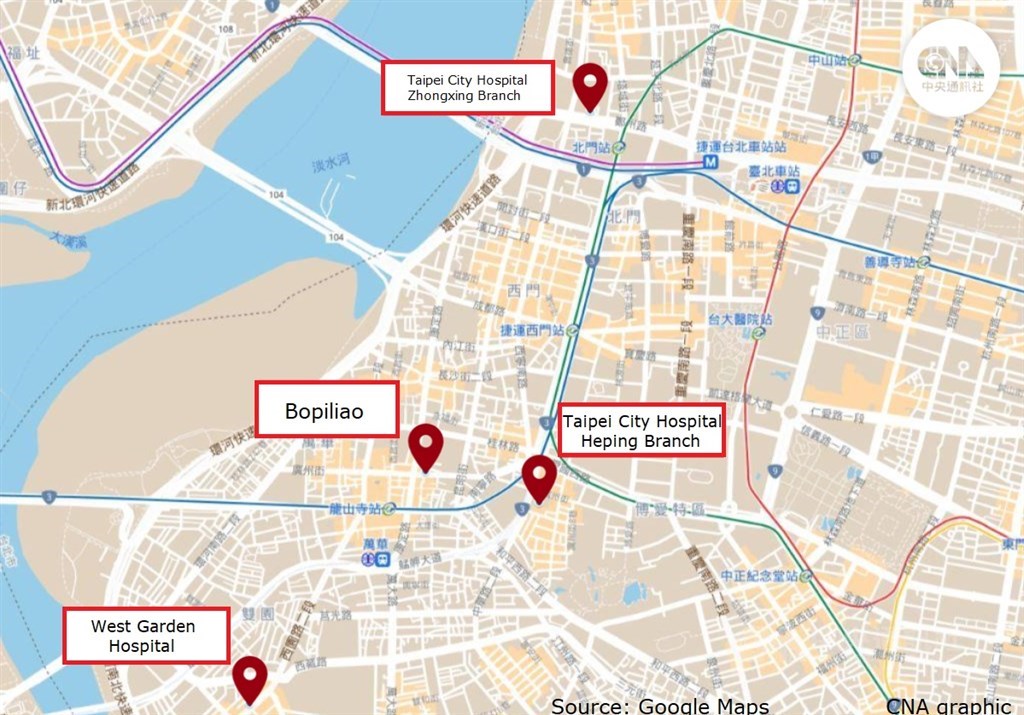 Taipei authorities have ordered all 172 hostess teahouses in Wanhua to shut down for three days to be disinfected and to conduct contact tracing of confirmed cases to contain the spread of the coronavirus.
As for the Heping branch hospital, emergency room services have been suspended but its COVID-19 testing services remain available.
Its outpatient services are only available to patients who have made appointments and not to walk-in patients, while inpatients who have been discharged from the hospital will have to carefully monitor the condition for 14 days, according to the branch.
View All