CORONAVIRUS
/
People in Wanhua, Luzhou COVID clusters visited stores, temples: CECC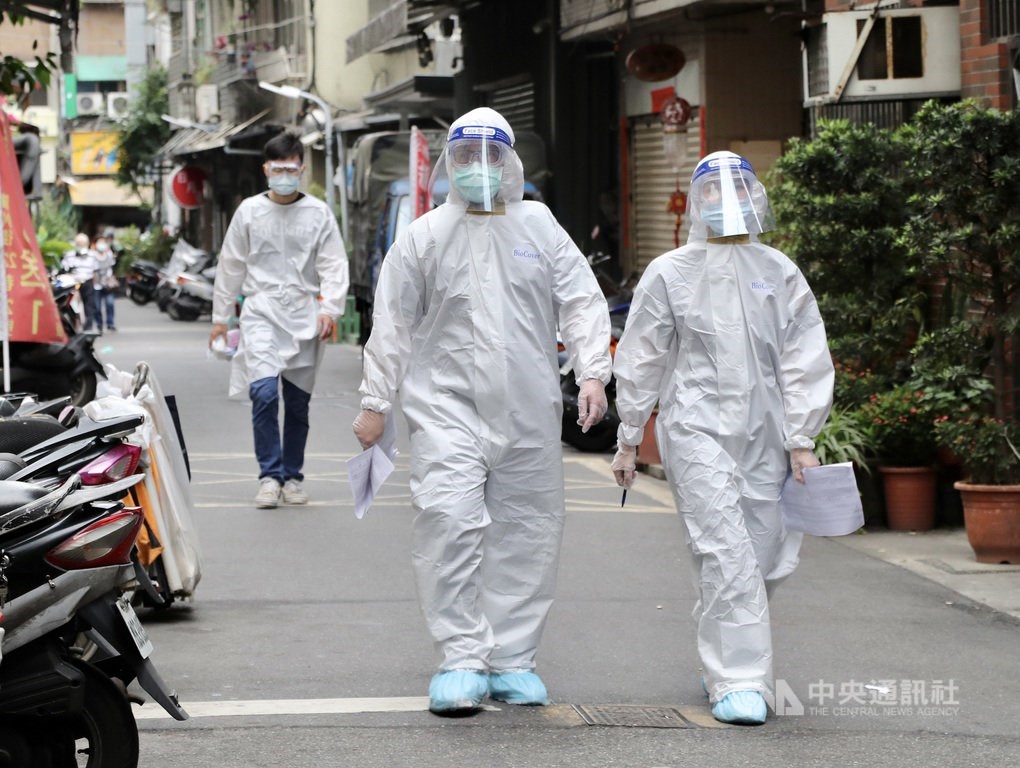 Taipei, May 13 (CNA) A total of 27 patients linked to the COVID-19 clusters in Wanhua and Luzhou districts in Taipei and New Taipei, respectively, had visited several temples and stores such as Costco before they were confirmed to have contracted the disease, the Central Epidemic Command Center (CECC) said Thursday.
Between May 1 and 12, the seven people in the Wanhua cluster visited Zhinan Temple in Nantou County, Jinfuhua Restaurant in Taichung, and Bao'an Traditional Market in Shulin District, New Taipei, the CECC said.
The patients, most of them employees at hostess teahouses in Wanhua, also had footprints as far south as Kaohsiung and Tainan cities, according to the CECC.
In the Luzhou cluster, meanwhile, most of the 20 patients are friends of a Lions Club International member, the CECC said.
Their movements between May 4 and 10 were concentrated in northern Taiwan at venues such as American retailer Costco in New Taipei's Xinzhuang District, Far Eastern Sogo Fuxing Store in Taipei, and Mitsui Outlet Park in Linkou, according to the CECC.
People who visited those places at around the same time as the infected COVID-19 patients should closely monitor their health at least until May 25 and seek medical attention if they develop a fever, diarrhea or breathing problems, the CECC advised.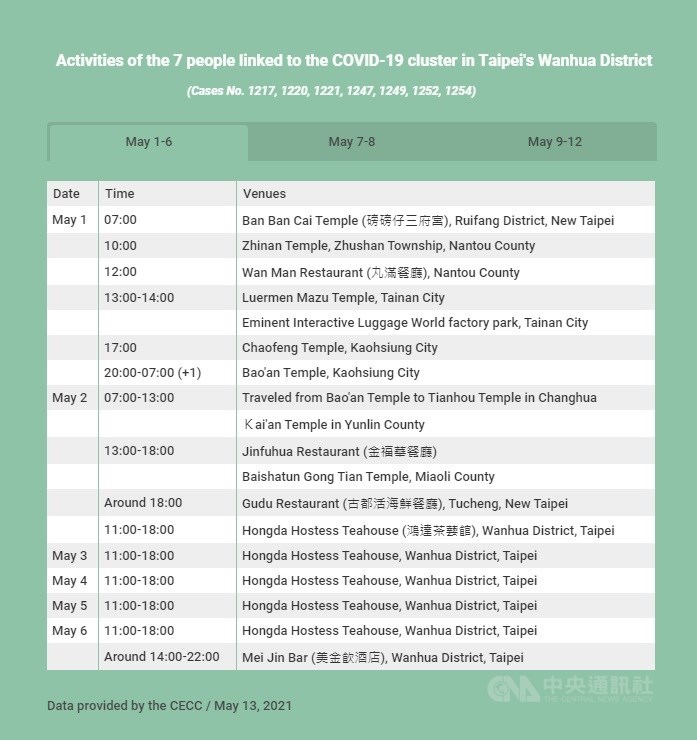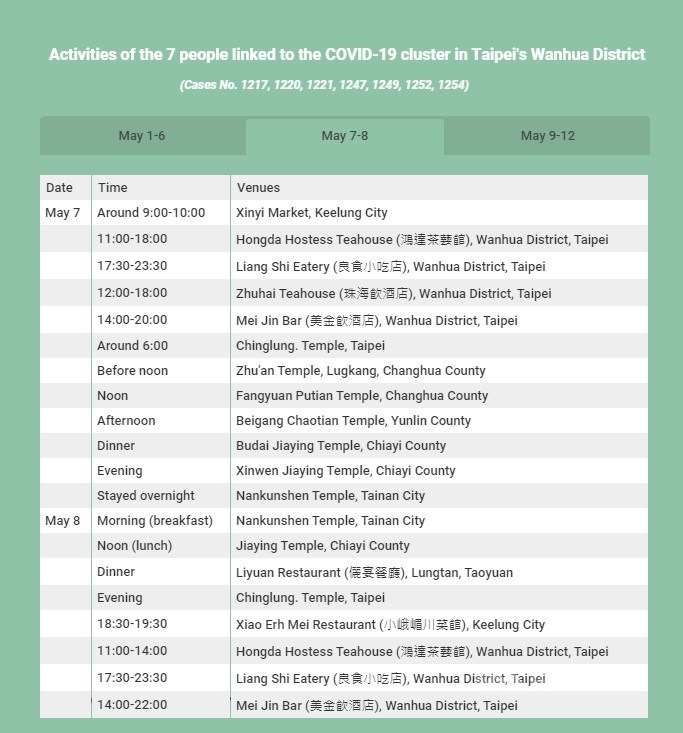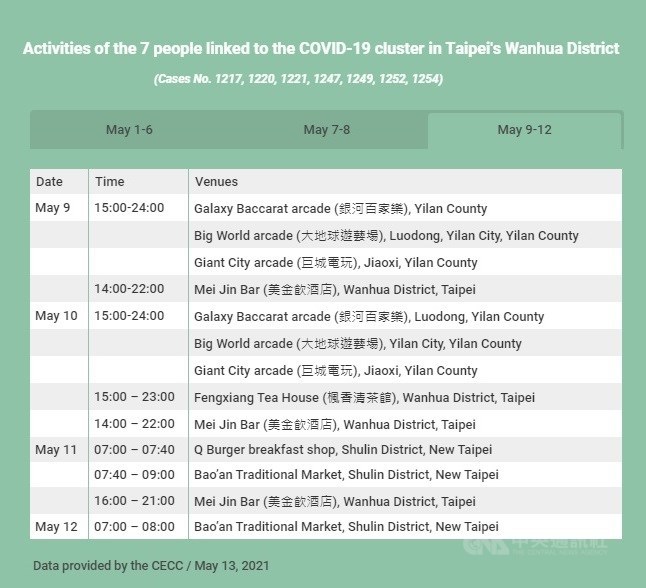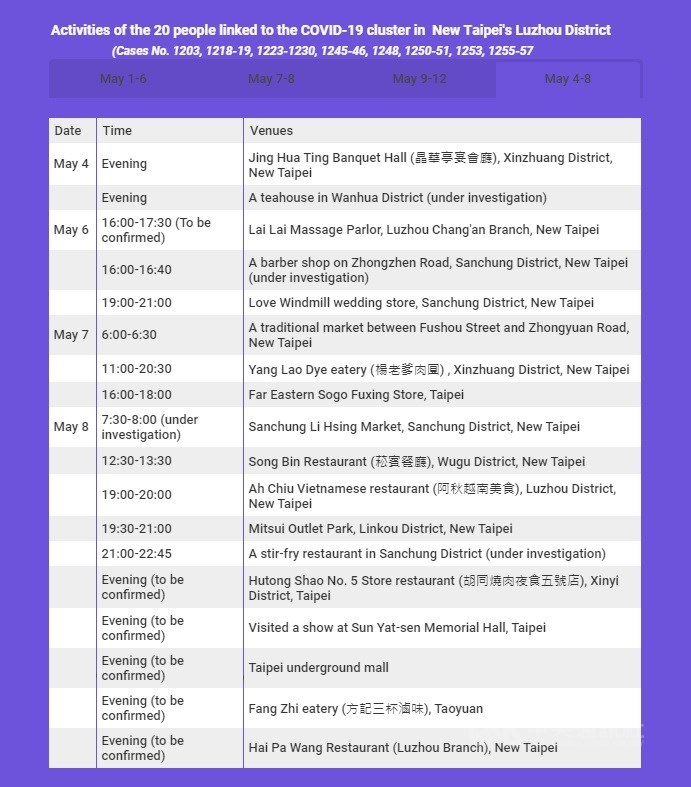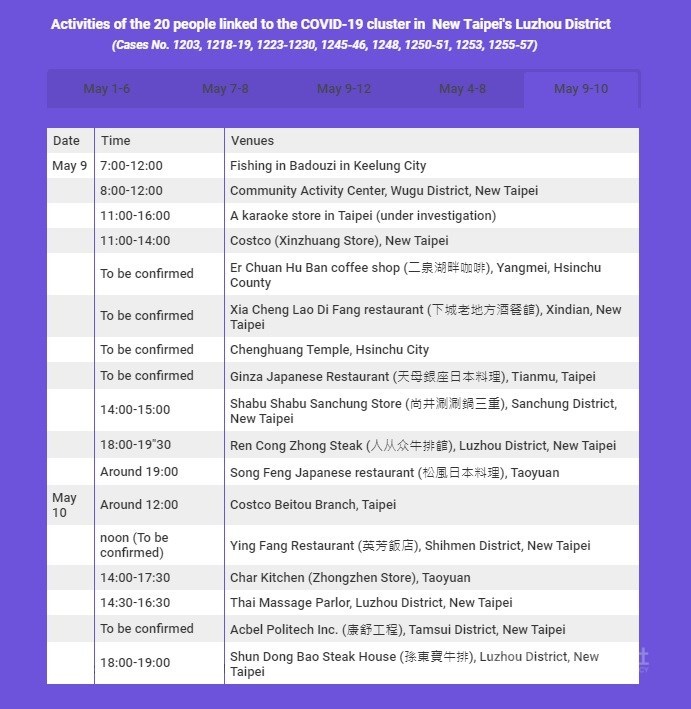 View All