CORONAVIRUS
/
Taiwan approves emergency use of Moderna vaccine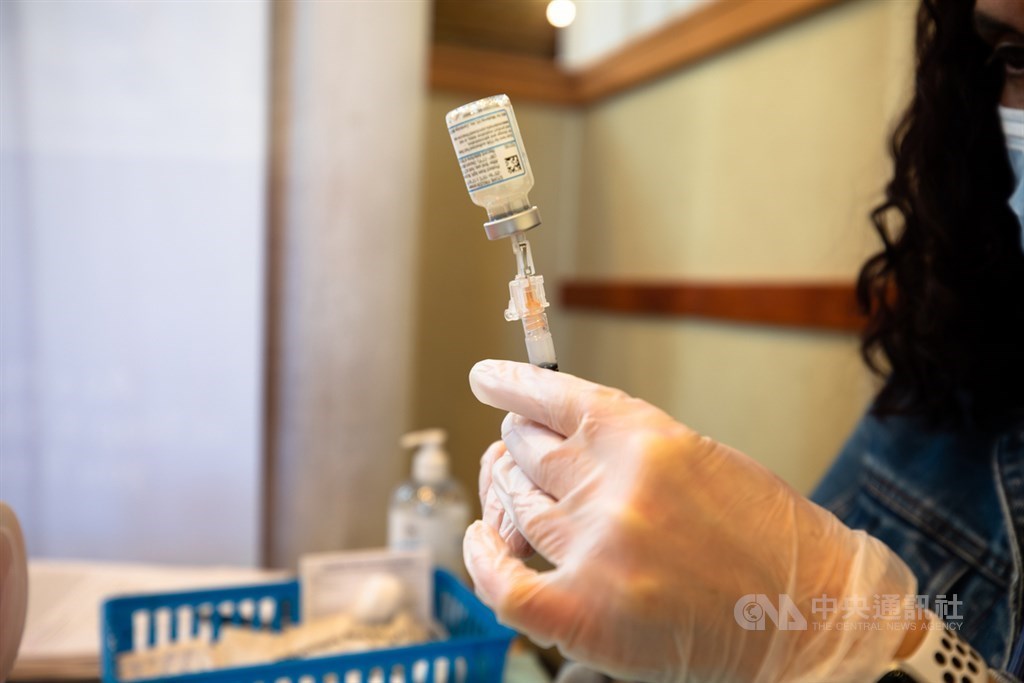 Taipei, May 5 (CNA) Taiwan has granted authorization for emergency use of the Moderna COVID-19 vaccine, and the first batch is expected to be delivered this month, Health Minister Chen Shih-chung (陳時中) said Wednesday.
At a press briefing, Chen said the emergency authorization was issued on April 22 by Taiwan's Food and Drug Administration for the vaccine, which is produced by the American pharmaceutical company Moderna, Inc.
On the question of the delivery of the vaccine, Chen said he could not give a precise date but estimated it would be sometime in May.
The Central Epidemic Command Center (CECC) has received no information about delays of the Moderna shipment, said Chen, who heads the CECC.
"Currently, the matter is progressing at a normal pace," he said.
Taiwan has signed contracts to purchase 5.05 million doses of the Moderna vaccine and 10 million doses of AstraZeneca, as well as 4.76 million doses of unspecified brands through the COVAX program, which has so far allocated 1.02 million AstraZeneca shots to Taiwan.
To date, Taiwan has taken delivery of 117,000 vaccine doses purchased directly from AstraZeneca, which are due to expire on June 15, as well as 199,200 doses of the same brand supplied through COVAX, which will expire on May 31.
CECC spokesperson Chuang Jen-hsiang (莊人祥) told CNA on Tuesday that another AstraZeneca shipment is expected to arrive in June.
Meanwhile, Taiwan has been making enquiries about the Pfizer vaccine, produced by the German firm BioNTech (BNT) and American pharmaceutical company Pfizer, but has not received a response for some time, he said.
View All