New transportation minister sets TRA reforms as his top priority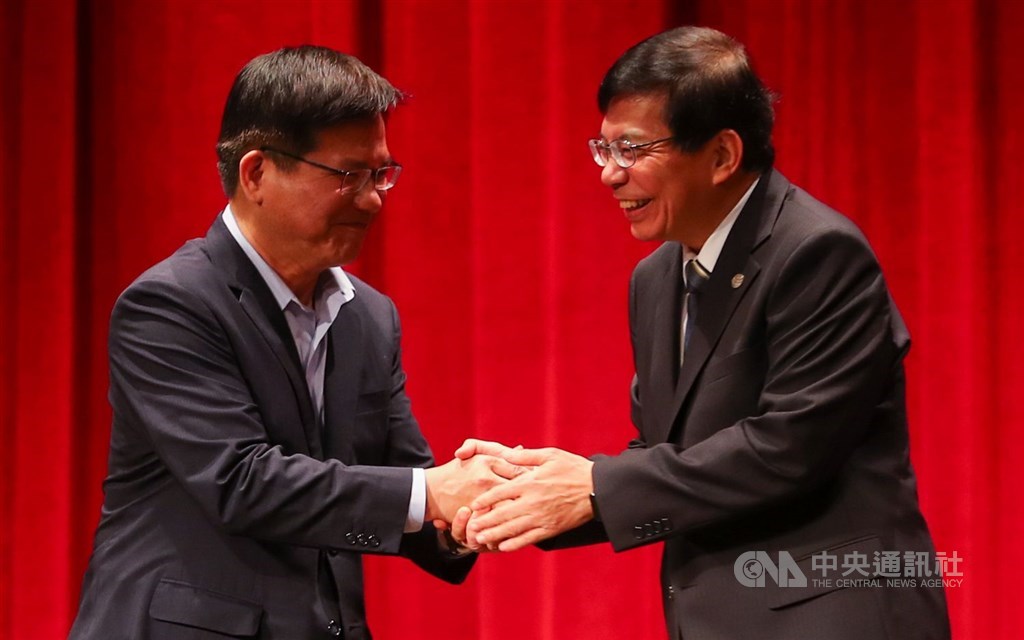 Taipei, April 20 (CNA) Wang Kwo-tsai (王國材), who assumed office as the new head of the Ministry of Transportation and Communications (MOTC) on Tuesday, said his top priority will be to reform the Taiwan Railways Administration (TRA) to make train travel safer.
Wang, who replaced Lin Chia-lung (林佳龍) after Lin resigned to take responsibility for a deadly train accident earlier this month, said in a handover ceremony that he will push for the integration of different departments within the TRA to make lateral communications easier.
The MOTC is also studying the TRA's financial situation -- the railway has an aggregate deficit of NT$400 billion and high long-term pension liabilities -- and looking for solutions with the Cabinet, Wang said.
He pledged, however, that any reform of the TRA will not compromise the rights of passengers and TRA staff and said a new TRA head will be appointed soon from among the TRA's three deputy heads because of their hands-on experience.
Calls for reform were triggered after a TRA Taroko express train crashed in Hualien County, eastern Taiwan, on April 2, killing 49 people and injuring about 200.
The accident was caused by the negligence of a contractor at a TRA construction site adjacent to the track where the accident occurred, but it also highlighted the lack of TRA supervision of the sub-contracting process and job site.
Some reform advocates have pushed for higher ticket prices and cuts in TRA worker pensions to make it more financially viable, enabling it to invest more on safety, but that may conflict with Wang's promise to protect passenger and staff rights.
Among plans for other transportation sectors, Wang said the MOTC will make sure that infrastructure upgrades at Taoyuan International Airport are completed on time and help the tourism industry survive the transition needed to adapt to the post-COVID-19 market.
The ministry is also hoping to introduce more smart technology to increase the efficiency of Taiwan's transportation network and curb accidents, Wang said.