Rain could be coming starting Sunday, but may not ease drought: CWB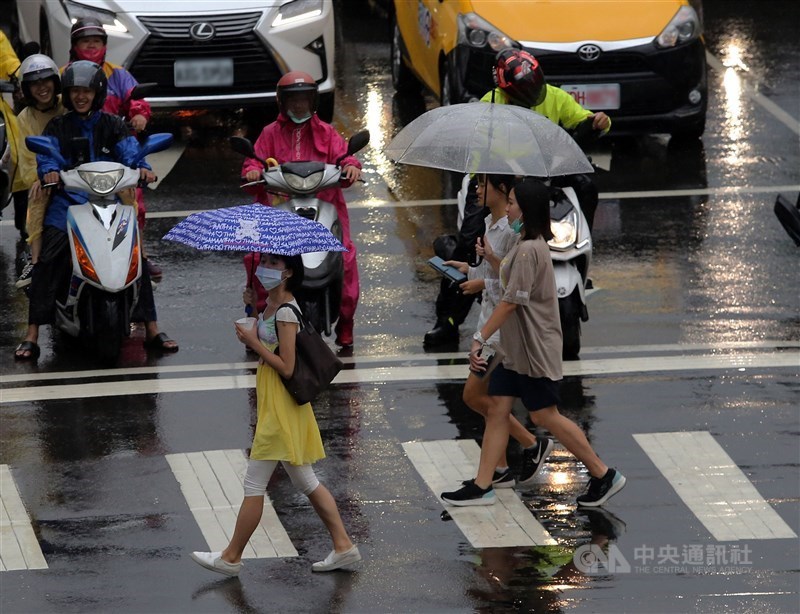 Taipei, April 20 (CNA) A cloud band moving toward Taiwan from eastern China should bring rain to Taiwan starting April 25, but it may not be enough to ease the drought that is gripping Taiwan, the Central Weather Bureau (CWB) said Tuesday.
The CWB said northern and eastern Taiwan should see relatively heavy rainfall from the cloud band, but only sporadic showers are likely in central and southern Taiwan.
The precipitation is expected to continue into Monday but is not likely to ease the drought, which has already led to water rationing measures in much of western Taiwan, the CWB said.
Wu Der-rong (吳德榮), a meteorologist and adjunct associate professor of atmospheric sciences at National Central University, said the approaching system could bring the most rainfall to Taiwan of any system in April.
But he cautioned that it remained to be seen whether the rain expected on Sunday and Monday will be concentrated enough in catchment areas to ease the drought conditions and urged people not to expect too much.
Before the cloud band sets in, the periphery of Typhoon Surigae, which formed off the Philippines last week, is expected to bring occasional showers to mountainous regions in Taiwan as the storm moves closer Thursday and Friday.
Still, the storm is unlikely to have any direct effect on Taiwan and also will do little to relieve Taiwan's drought conditions, the CWB forecast.
As of 8 a.m. Surigae was located about 930 kilometers southeast of Taiwan's southernmost point and moving at 5-6 kilometers an hour in a northwesterly direction, the CWB said.
The storm will then shift to a more northerly path and come closest to Taiwan on Thursday before veering sharply east out into the Pacific Ocean, the CWB said.
On Tuesday, Taiwan should see stable weather, with daytime highs around the country forecast to rise by 2-3 degrees Celsius from a day earlier as the strength of seasonal northeasterly winds fades, according to the bureau.
Temperatures should hit highs of between 24 and 27 degrees in northern and eastern Taiwan and 30 degrees in central and southern Taiwan.
The only chance for sporadic showers will be in the afternoon in Pingtung County in the south and mountainous areas in central and southern Taiwan, the CWB said.